See Top HR Influencers from:

The arena of Human Resource is different for different countries. With the deviations from country to country, there should be deviations in strategies also.

Furthermore, India has become the hub for many industries and the companies are looking to set their future projects here. So, there is a need to maintain the decorum of Human Resource and thus function in many areas of it.

"Do you use Online Assessments for Hiring? Learn about Online Proctoring: Pitfalls One Should Avoid While Using Online Assessments."

The HR professionals in India have to be very careful in bringing the new recruits, talent engagement, salary structures, talent acquisition and much more. They need to inherit the strategies from the most successful professionals, who has both the experience and expertise to function in India. Here are some influencers who can direct your HR strategies to extract magnificent output.
Prithvi Shergill

CHRO at HCL Technologies, Prithvi has an immense experience in Leading culture change, operations optimization, business strategy globally. He also has tremendous knowledge in Leading people strategy, organizational design and operations nationally and globally. Business revitalization, Corporate function development & change management, Business start-up, Functional responsibilities. His previous professions include Regional Director, Vice President- Talent Management and Director- Human Capital.
---
Vivek Paranjpe
A business Leader having more than 41 years of experience is a Consultant, Leadership Coach, & an Independent Board Member. He is an Advisor on Strategic HR matters. His skill set involves Strategic HR, Team Management, Employee Engagement, Talent Management etc. He can guide any HR professional with his extensive knowledge base.
---
T K Srirang

Head of Human Resources at ICICI Bank Limited, he has close to 20 years of work experience at organisations including Coca-Cola India Limited, Ford India Limited, and ICI India limited. Mr. Srirang has handled Industrial Relations, Mergers, Leadership Development, Performance Management and large scale recruitment and employee engagement processes. At ICICI Bank, his current responsibilities include shaping HR policies and culture for the Bank and driving these policies and processes across various business groups.
---
Sheena S Minhas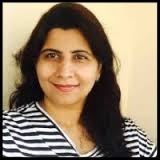 Vice President - HR & Talent Head at ABB, Sheena, having more than 12 years of experience in HR, is an Air force officer turned Human Resource professional with experience in various industries - Engineering, Research & Development, Software and Manufacturing Industry. She has a vast experience in handling entire gamut of HR for employees spread across in different geographies. Her strengths include operating in a global matrix environment with global leaders, organization design, developing and implementing HR strategy to deliver business objectives, Business restructuring, change management and implementing organization-wide processes, HR legal frameworks and Board reviews.
---
Meenakshi Priyam

Head, Human Resources, Novartis, Meenakshi has insights with 10+ years of experience in many HR professions including Consultant, Sr. HR partner, Regional HR director, and Head HR. Her expertise includes Talent Management, Performance Management, Employer Branding, Strategy and much more. She could be helpful in giving advice related to any of these areas due to her vast experience in the HR field.
---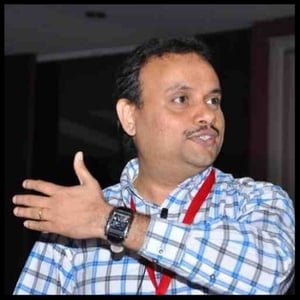 Global HR Leader at Wipro Limited, Praveen Kamath manages several strategic initiatives in the Organizational Enablement Team. Prior to the above role, he was the Global Head of Talent Transformation for the BPS division of Wipro Limited driving the need to develop Talent spread across the globe, ensuring sound and effective talent practices in alignment with the business goals and objectives. His expertise includes Talent Acquisition, Recruiting, Talent and Team Management and much more.
---
K Ganesan

Vice President - HR at Tata Consultancy Services, Mr K Ganesan has a vast experience of over 25 years serving as an HR Vice President at Tata Consultancy Services. He has handled a wide variety of roles and responsibilities including recruitment, performance management and was also the head of the Human Resources allocation section of TCS in Chennai. He set up the HR function in UK in 1996 and till 1999 he handled the recruitment, immigration and talent management for TCS UK. He was also the Regional head for the South zone HR managing Chennai, Bangalore, Trivandrum and Hyderabad. He was the HR director for North America from 2001- '06. As an HR Director he played an active role in the growth of manpower in TCS US region and headed a 9000 strong, one billion operation. Ganesh has played a very significant role in taking care of the HR part of the merger and integration of some of TCS subsidiaries besides heading the Learning and Development wing of TCS.
---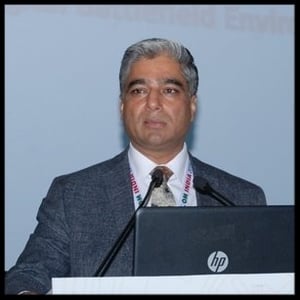 Senior Vice President HR at Societe Generale Global Solution Centre, Jatinder head Talent Acquisition and HR Operations. Handling an employee base of 5500 employees over three centers for all business' across IT/ITES and Banking Operations, supporting Societe Generale's global banking business. He has functional expertise in HRIS, and part of Global evaluation and implementation team for HRIS. His skill set includes Vendor Management, Performance Management, Team Management, Team Building and much more.
---

Vice President, HR at RMSI Private Limited, Gagan, holds 19 years of experience and is Excelled in establishing innovative HR systems and institutionalizing a strong performance driven culture at RMSI. She is playing a significant role in defining people strategies and aligning them with the business vision and growth of the organization. Her areas of expertise are Employee Engagement, Performance Appraisal, Talent Acquisition, Team Management and much more.
---
Rajesh Dahiya

Group Executive - Axis Bank, Rajesh is an HR professional who possesses an experience of more than 25 years. His previous professions include Head HR, Vice President- Group HR, Vice President, President, and Group Executive. His broad skill set includes Talent Acquisition, Leadership, Team Management, Employee Engagement and much more.
---
Dishank Raj

Vice President, HR at Swiss Re, Dishank is skilled in recruitment process creation, governance and designing recruiting roadmap for supporting business goals. He is an energetic self-starter with excellent team development, conflict resolution and negotiation skills. His previous experience includes as a Sr. Executive-Talent Acquisition, Talent Acquisition Partner, Assistant Vice President-Human Resources, and Vice President-Human Resources. He has nine years of experience in strategic hiring.
---
Prateek Singh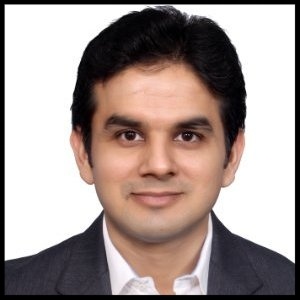 Head - Talent Acquisition & Global Mobility at Marico Limited, Prateek has an experience of 9 years as an Asstn. Manager- Human Resources, Corporate HR Manager, and Head- Talent Acquisition & Global Mobility. His key skills include Employee Engagement, Talent Management, Employee Relations, Talent Acquisition, Team Management, Strategic HR and much more.
---
Ramesh Sreedhar

Head Talent Acquisition for India and ITC Infotech Branches overseas, Ramesh is a dedicated & resourceful senior management professional with nearly 25 years of experience. His expertise is Talent Acquisition, Workforce Management, and People Development. His previous experience includes as a Sales and Marketing (Pre-HR), Technical Resource Manager, Associate Practice Manager, Sr. Manager- Talent Acquisition, Sr. Manager-HR Business Partner, Sr. Director HR, Head- Workforce Management, and General Manager-Talent Acquisition.
---
We have assessed the HR influencers based on the following criteria:
1. Over 10 years of experience in the field of HR
2. At least 300+ genuine followers online (notable online presence)
3. Notable contributions in the field of HR
4. Certifications
5. Honors
6. Medals
7. Skillsets
To make it to the list, nominees must possess at least four of the above mentioned criteria.