Artificial Intelligence is challenging traditional recruitment practices.
This infographic lists out use cases of technologies like Chatbots, AR, VR and shows how AI can assist you throughout your recruitment process.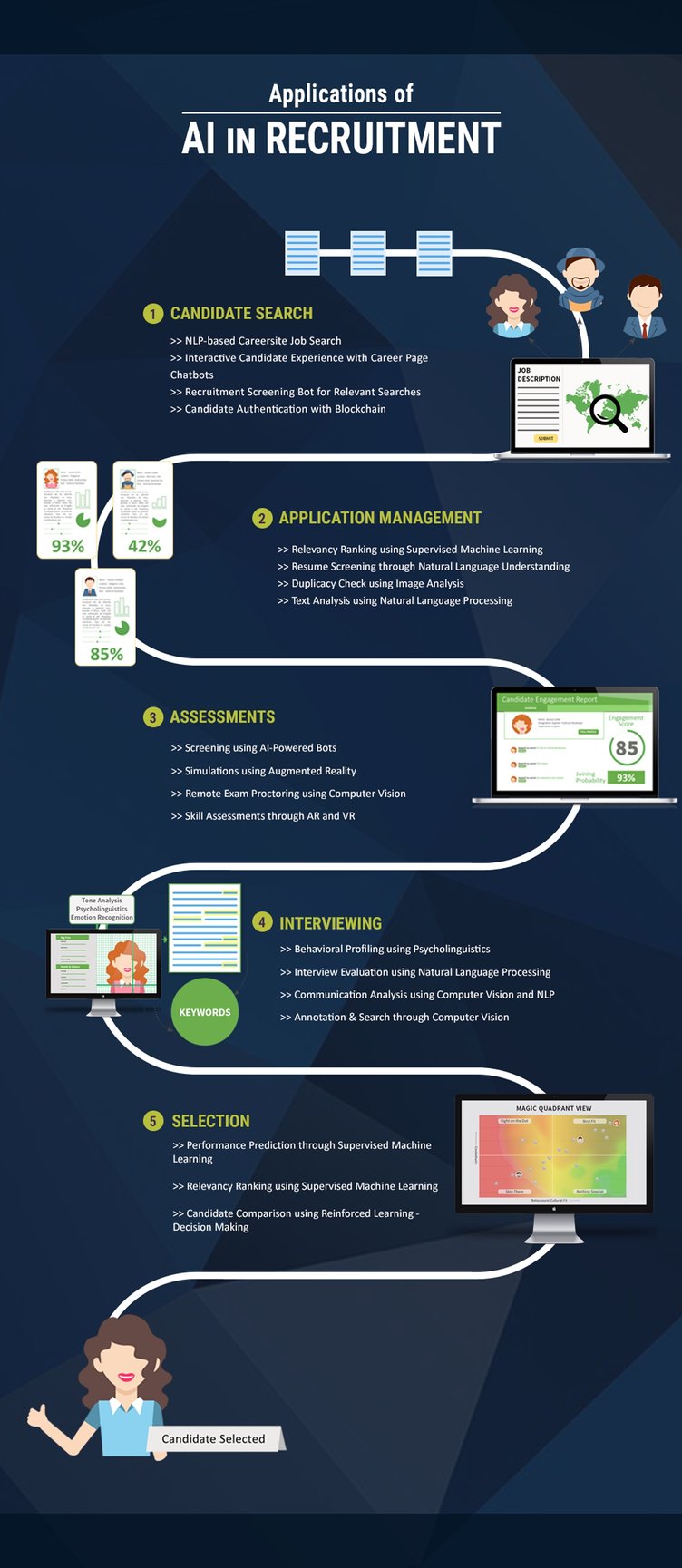 If you want to know more about the use of AI in recruitment, join us at Talquest 2018 - the world's first AI-focused HR Tech conference.
Register for Talquest 2018 here