This article has been updated on December, 2020.
Sanjoe Tom Jose is a prominent thought leader in the HR Tech space and the founder & CEO of Talview. He is passionate about building technologies that make talent management at organizations more effective and efficient. Some of his innovations include AI-Powered Behavioral Insights and world's first Cognitive Proctoring platform. Currently, he is creating a new HR Tech category called Instahiring Experience, which aimed at beating Hiring Lag with the use of Artificial Intelligence, Cloud, and Automation technologies.
A serial entrepreneur, Sanjoe founded Talview in 2017, and has been driving its vision and strategy since its inception. He is an author and well-known keynote speaker in the areas of AI, Startups and HR Technology. He has spoken at various international forums like Microsoft Industry Days, IBM Business Connect, Horasis, StartupBridge, SEAAGE, SHRI, PeopleMatters, etc., and featured in leading podcasts and magazines.
He enjoys writing articles and has penned several of them on various platforms and publications. He also recently became a contributing author for the Forbes Magazine (linking a few of his blog posts below). You can read some of his articles on our website here or read them below: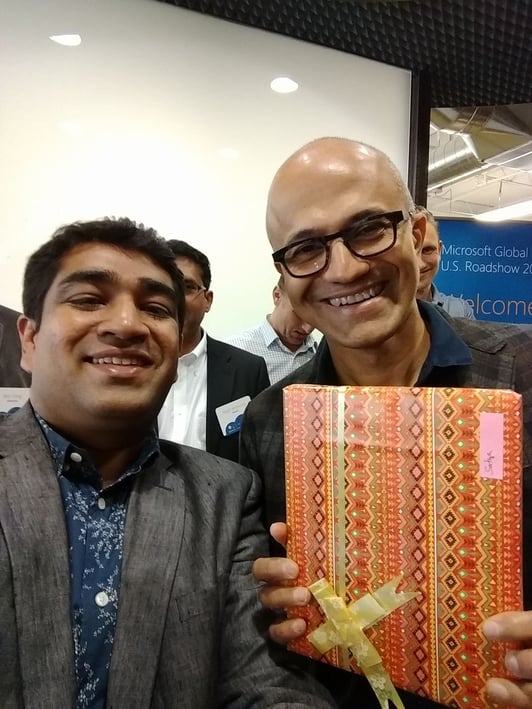 Sanjoe with Satya Nadella, Microsoft CEO
Recently Published Articles: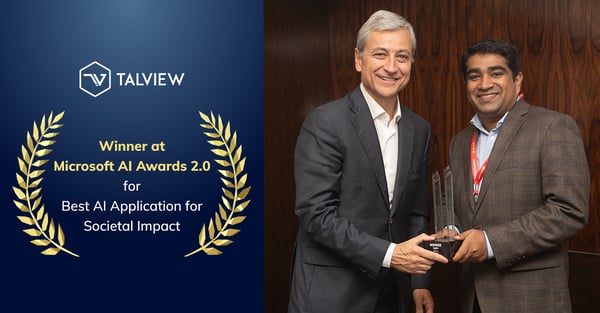 Talview wins the "Best AI Application for Societal Impact" at Microsoft's AI Awards 2.0
Sanjoe actively participates in various industry-specific events, interviews, webinars, and conferences where he was called as a speaker. Talview / Sanjoe has also won several international awards.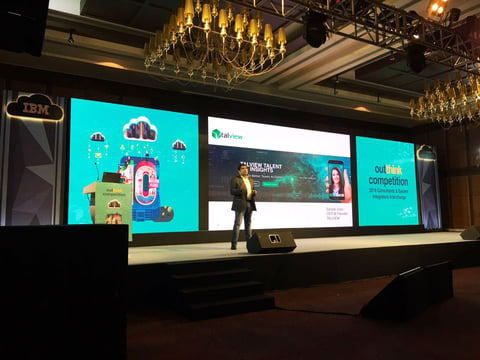 On many occasions, Sanjoe and Talview have been featured on various publications. Here's a list of popular articles that have featured or mentioned Talview or Sanjoe.