Late last year, Talview commissioned Aptitude Research to deliver a report on HR and Talent Acquisition trends for 2022. The results are now in. Talview and ERE recently presented a sneak peek webinar about the resulting report, Talent Measurement for Data-Driven Hiring Decisions, hosted by Madeline Laurano, Founder, Aptitude Research.
The webinar presented a snapshot of the emerging hiring landscape in 2022. Companies have invested significantly in recruitment marketing, sourcing, and ATS solutions to attract talent, but largely ignored the decision-making that begins after a candidate applies for a position. As a result:
One in two companies are reevaluating their hiring process

One in four companies will not reach their hiring goals this year

Fifty-seven percent (57%) do not have the data they need to make decisions on talent
The final research report from Aptitude, Talent Measurement for Data-Driven Hiring Decisions, will be available for download at the Talview booth throughout the HR Technology Virtual Conference and Exposition 2022, details below. It will be available for download from our website in March.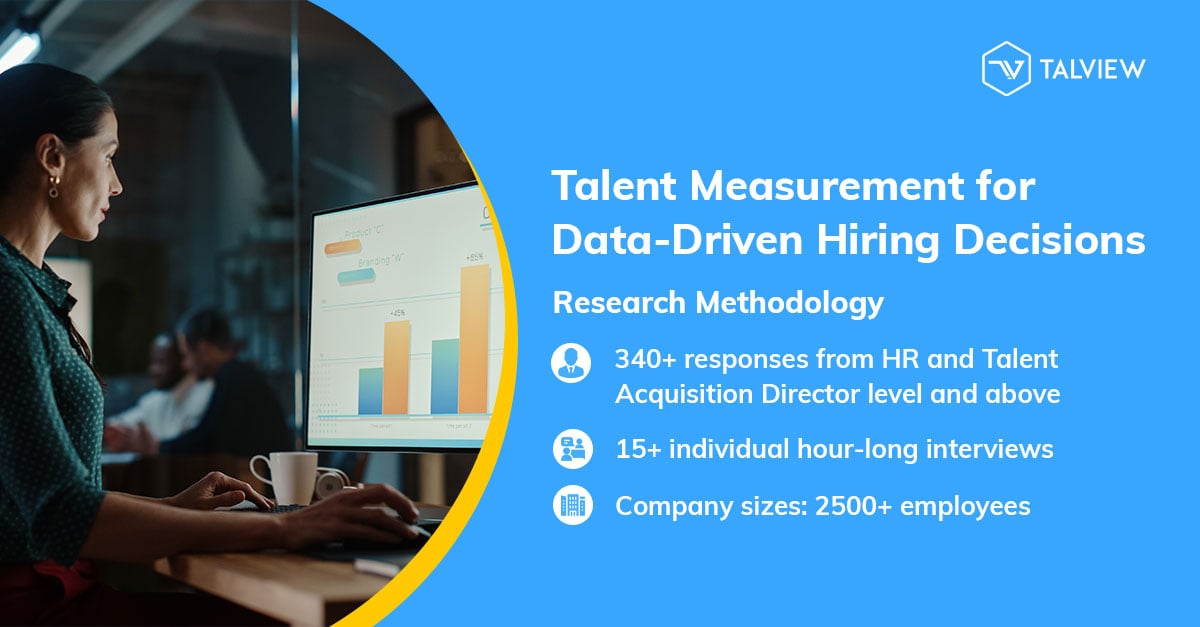 HR Technology Virtual Conference Exclusive
The HR Technology Virtual Conference 2022 is happening March 1-4, from 8am to 2pm PT. The annual HR Tech Conference attracts industry experts, thought leaders, senior HR executives, IT innovators, and more. Discover emerging technologies and the latest solutions from leading vendors in every category.     
We will be offering exclusive early access to our Hiring Trends 2022 report, Talent Measurement for Data-Driven Hiring Decisions, in the Talview virtual booth.
Talview will be presenting a virtual demo session, Measuring Talent for Data-Driven Hiring Decisions. Cece Lee, VP of Marketing, and Harjoth Singh, Senior Manager of Customer Success, will provide a walk-through of the Talview Hiring Solution. Our award-winning recruitment automation and hiring solution simplifies and automates everything HR and TA leaders need to hire faster, better, and at scale. 
We hope you'll join us for the session, Thursday, March 3, at 9am PT.
Book a meeting with us in advance or visit our virtual booth to download your complimentary copy of our report on hiring trends in 2022, Talent Measurement for Data-Driven Hiring Decisions.