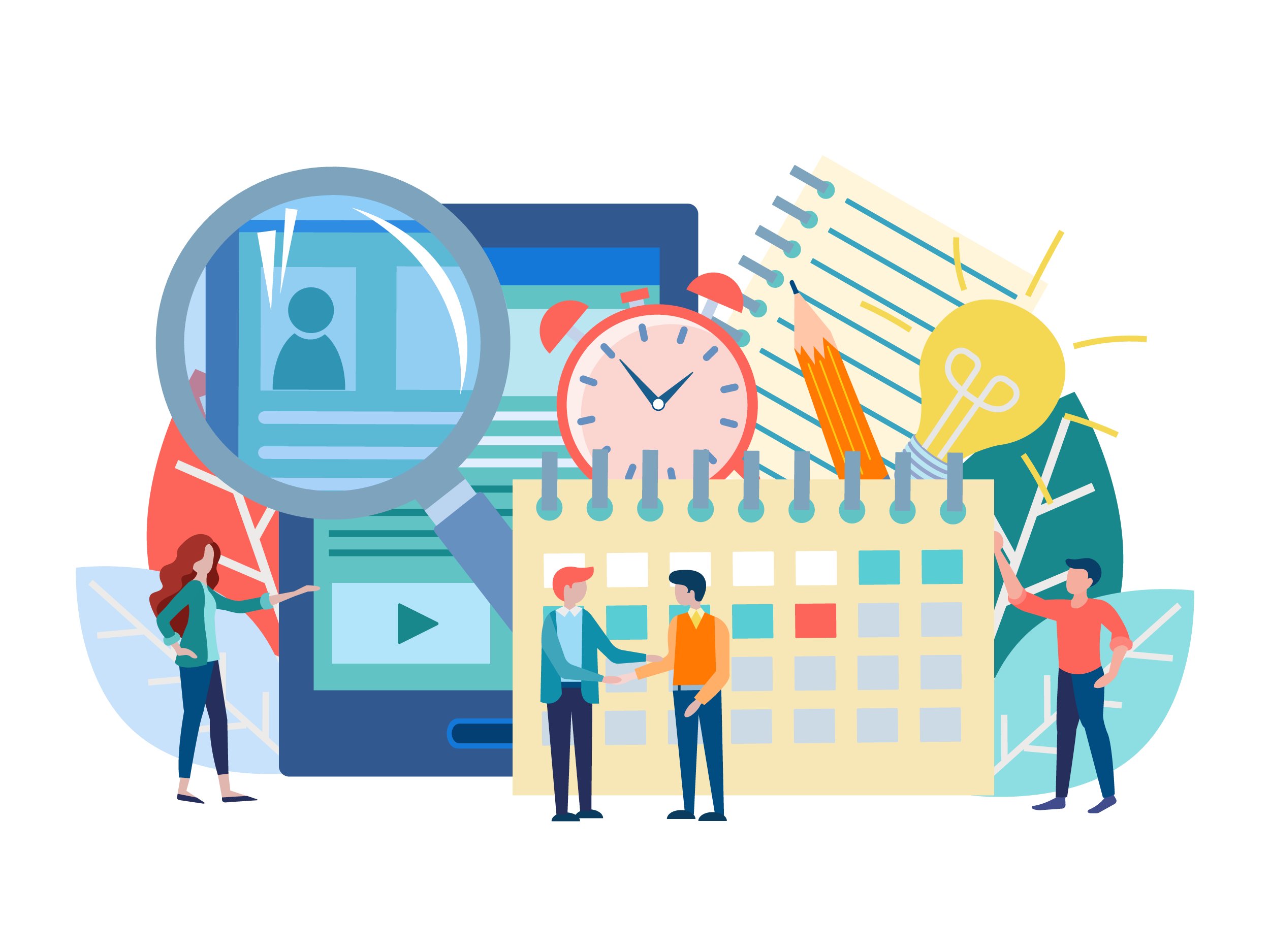 The technological advances in the past few years have changed the way we do everything in the business world- from sourcing online to assessing and rolling out offers to candidates from across the globe. But there still remain some areas that seem untouched by these advances. One of them is interview scheduling or the way we schedule interviews.
This article includes 6 steps that can ensure maximum candidate turnout for any organisation.
They are:
PRE-DETERMINE INTERVIEW GOALS
COORDINATE WITH HIRING TEAMS
YOUR CANDIDATE'S TIME IS VALUABLE TOO
BLOCK THE CALENDARS RIGHT AWAY
AUTOMATE THE PROCESS WITH INTERVIEW SCHEDULING TOOLS
MINIMIZE THE NUMBER OF INTERVIEWS BEING CONDUCTED
Interview scheduling is like playing a game of badminton. Except it's not fun for anyone. You fix a meeting when you're free, they come to you with another day they're free and this goes on before you come to a mutual agreement after spending days on rescheduling.
According to a poll done by Cronofy, it was found that 56% of recruiters spend more than a full working day scheduling interview for a vacancy.
A disorganized scheduling system can be a mess for recruiters as they're the ones who spend most of their time going back and forth with candidates and hiring managers to find a time that works for everyone. It can lead to confusion and frustration on both sides as not only are you not able to find a suitable time for an interview, but it is also becoming time-consuming. In this process, most of the times the candidates might also get frustrated and not show up at the said interview date defeating the whole purpose of running around and coordinating. It can affect your brand image if the word of mouth spreads around. Hence, to have a structured system in place for scheduling interviews is a requisite.
But how does one actually have a system for something as small as scheduling interviews? Here are a few tips for structuring your interview scheduling process in a way that promotes efficiency and maximum candidate turnover:
Pre-determine Interview Goals

This can range anywhere from the number of panel members required for the interview, the number of rounds necessary for that particular job role to what qualification criteria you're setting and whether the interviews are being conducted in a standardized manner. All these things are required to be agreed upon and established well before you start your interview process. These will differ on the basis of individual team requirements, organization goals and other factors involved.

Coordinate With Hiring teams


Most of the miscommunication happens when all the teams involved in the hiring process are not kept in the loop with regards to the advancement of a candidates' status. When everyone is on different pages, it extends the time taken to hire a candidate, leads to confusion, and becomes a headache to coordinate with everyone and schedule interviews. Effective communication at every step with all concerned parties will eliminate such unnecessary deviations and is the best way to stay on track.

Your Candidate's Time is Valuable Too

Like you, your candidates too have busy schedules. When you schedule interviews, it's important to promptly respond to candidates' emails regarding the interview process to not only keep them on loop but to make them feel involved in the process and show them that their time is valued. Keep them in the loop regarding any updates on the interview, build a rapport and stay in touch with them before and after the interview to let them know that they are a part of the process and that they are not being seen as just another candidate. This is a critical part of interview scheduling.

Block The Calendars Right Away

Once an interview time slot is booked, make a habit to send calendar invitations to your hiring team and candidates right away to avoid double-booking from either side. This is a good practice for interview scheduling at any point in an organisation. If you delay booking their calendars, chances are that either party might forget about it, or be unsure of the time discussed, or even worse, book it for other priorities, in which case, you'll have to find another time slot with another round of coordination. In addition, send your interviewers the candidate's resume and other necessary information so that everything they will require for the interview is readily available to them. Send your candidates an interview confirmation email with all the details regarding the interview as it helps both interviewers and candidates to be prepared and ready for the interview on time to give their best.

Automate the Process With Interview Scheduling Tools

The ability to schedule interviews seamlessly is one of the key factors that drives a speedy hiring process. It also gives you an opportunity to give a positive candidate experience and leave them enthusiastic about the interview.

The best way to ensure maximum quality and time efficiency is by automating your interview scheduling process. There are multiple organizations and applications offering interview scheduling features. You wouldn't have to worry about going back and forth with the managers and candidates.

These apps simply sync the calendars of all the involved parties and fixes a time that is convenient for all. Outlook, Google Calendar, iCalendar can be easily integrated into the interview scheduling process.
There are apps and tools that take care of your whole hiring process with the help of Artificial Intelligence.

Minimize the Number of Interviews Being Conducted

You cannot control the number of open positions in an organization. But what you can do is ensure that the hiring teams interview only the most qualified candidates. If you push every candidate that applies as a potential employee, you will only end up increasing your workload. To determine whether to interview candidates, you can start by conducting pre-screening assessments.

Work samples, short exercises, and cognitive tests indicating whether candidates are qualified for that particular role will reduce your burden by half. Professional providers (like Talview) offer a variety of different and accurate assessments and assessment tools. Alternatively, ask your hiring managers to create some assessment questions, since they have a better understanding of the roles and responsibilities.
Another simple and trusted way is to have video or live interviews, saving both parties the hassle of traveling and coordinating the time and place while also saving your time and resources.
These are some of the few but helpful tips to accelerate your interview scheduling process. You do not need to master all of them at once, but having a systematic way of scheduling saves you a chunk of time and effort and enables you to focus on other things that require your attention. As with any other thing, being good at scheduling will involve hit-and-trial before you figure out what works for your organisation best.