On March 18, 2021, we held the North America/Europe version of our Instahiring 2021 conference. With a theme of Breaking the Barriers, we had three engaging presentations from Sanjoe Tom Jose, CEO, and Co-Founder of Talview; Lisa McGill, CHRO of Silver Peak; and Sarah McPherson, Senior D&T Product Manager – Hiring and Onboarding, Best Buy.
Watch the on-demand presentations now.
Breaking the Barriers - A World of Untapped Talent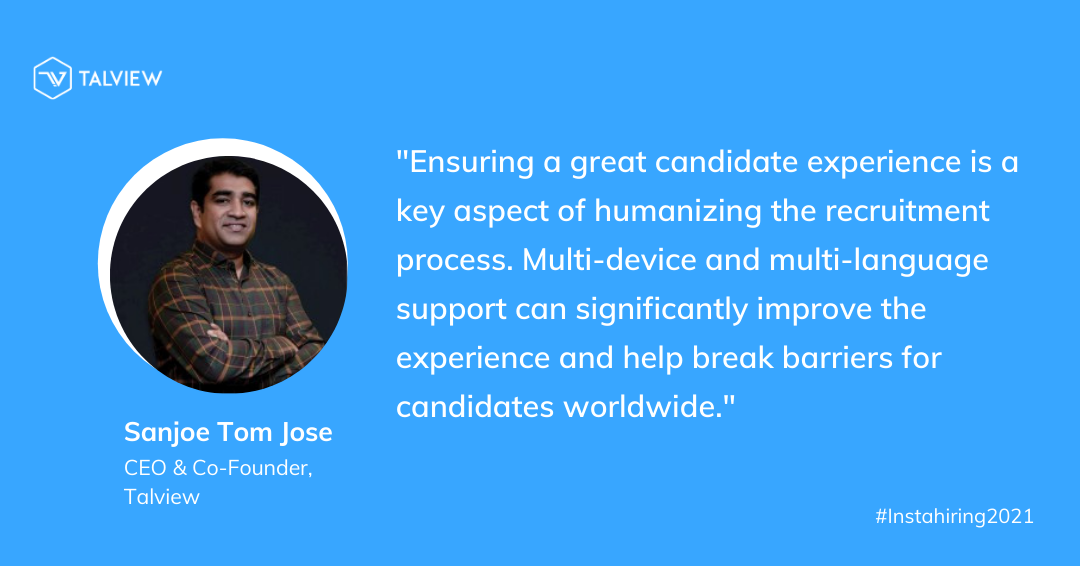 Sanjoe Jose started his session by talking about how his encounters with gender divide, economic divide, and information parity shaped his perspective growing up, helping him to create a hiring solution that ensures these barriers do not stand in the way of anyone who wants to excel academically or professionally.
Yet, the industry is at an inflection point with HR technology is siloed, manual, and ineffective.
Emphasizing Talview's mission to provide a level playing field for every individual to build the best career for themselves, he said, "The opportunity we have right now helps us reimagine, humanize and democratize the entire recruitment process."
There are three technology innovations that can address the disconnected hiring process - AI-powered recruiting, candidate-centric design, and unbiased assessments.
To demonstrate the impact of hiring technology, Jose concluded his keynote with an impactful video of Head Held High Foundation, which serves underprivileged youth from rural India.
Hence this has helped us in terms of getting our impact as an outcome of a number of employment. The number of people who have secured their jobs have also gone up quite substantially. So overall this solution [assessments and video interviewing] has been very good and we are very happy that we coordinated and partnered with Talview.

Murali Rao, President of Head Held High Foundation
Hiring for Hyper-Growth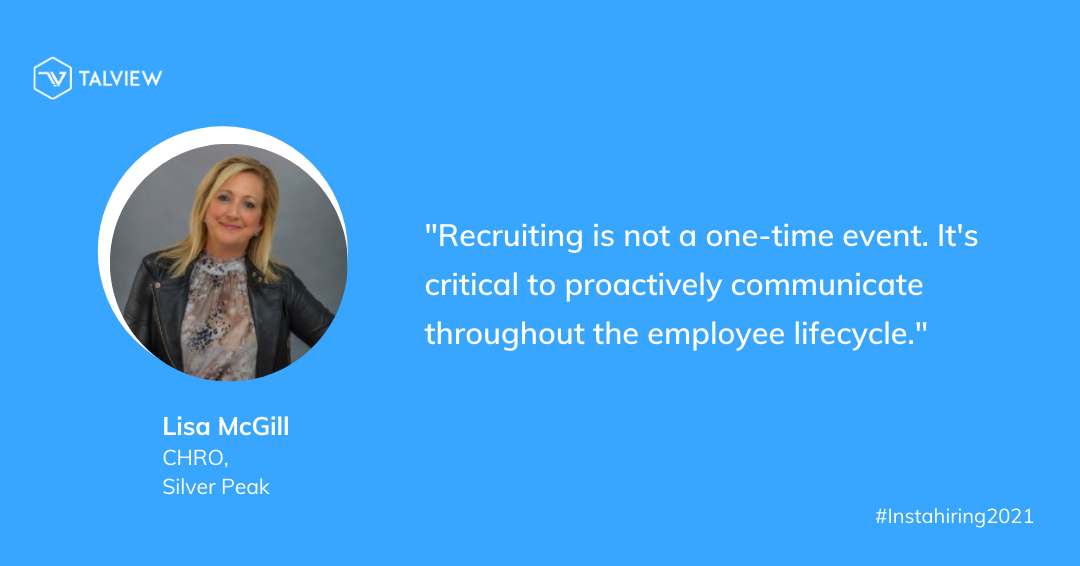 In our second presentation of the day, Lisa provided best practices on how companies can leverage recruitment software for hyper growth.
According to Lisa, "CEOs have kept hiring and recruiting and retaining top talent as one of their top priorities… Because recruiting the best people and getting it right the first time has a direct impact on revenue."
So getting hiring right the first time around is critical. Not only does this take significant time and investment, but also has downstream implications for productivity, customer loyalty (which is an important predictor of growth), and innovation.
As a business case, Lisa shared her experience while she was with CrowdStrike. At the time, the company was preparing to go public and growing from 500 employees to over 2,500 globally in 2 years. Yet, the recruiting process was manual, HR systems were disconnected, and collaboration difficult. In order to speed up the process without compromising on quality of hire, they turned to digital transformation such as AI tools for interview scheduling and candidate assessments.
In the end, "Recruiting is not a one-time event. It's critical to proactively communicate throughout the employee lifecycle," she said.
Fireside Chat with Best Buy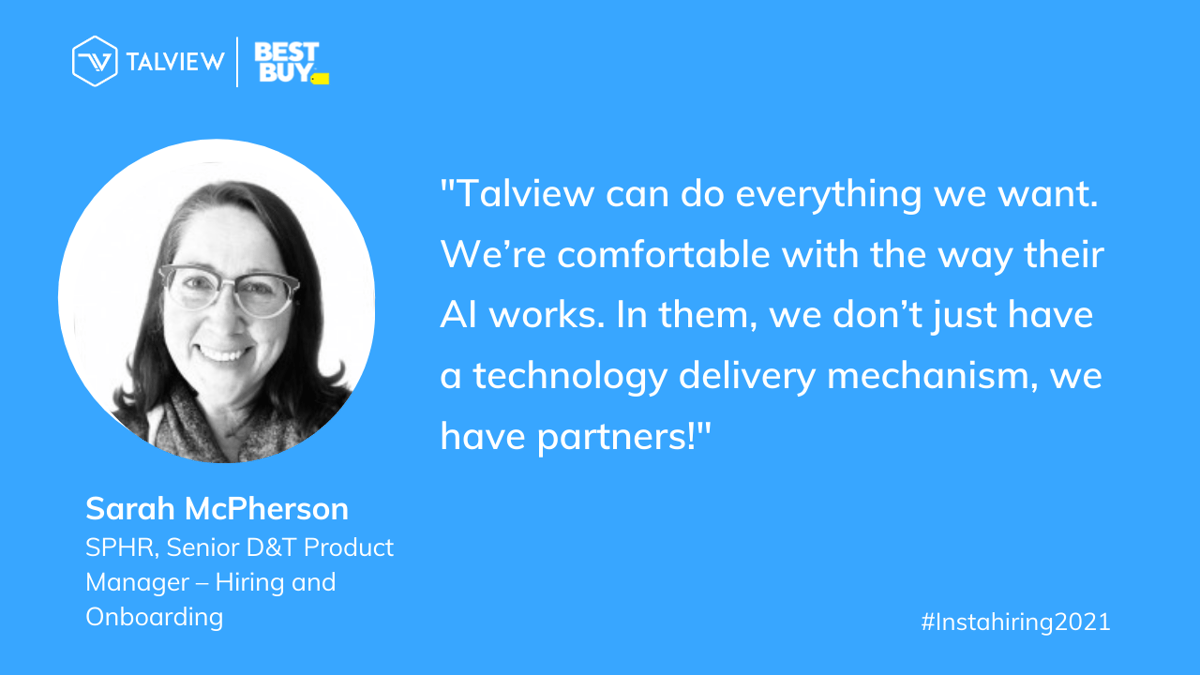 Imagine screening as many as 25,000 job applicants in one day! That's exactly what Best Buy encounters during the height of their hiring season for the holidays.
Colin Danaher, VP of Sales, Talview, interviews Sarah on various topics related to Best Buy, recruitment automation, artificial intelligence, and the future of remote work.
The journey toward recruitment automation began with the need to hire candidates faster two years ago. Once they honed their hiring processes, the larger retailer was ready to look at incorporating on-demand videos, automated scheduling, and AI-powered behavioral insights to further reduce time to hire.
As to why Talview was selected? According to Sarah,
"They [Talview] can do everything we want. We're comfortable with the way their AI works. They check all the boxes and on top of that we also feel like that in them we don't just have a technology delivery mechanism. We have partners."
Watch the event on-demand here.