Updated in April 2021
The Human Resources field is witnessing the advent of two major technologies: big data and HR analytics. The power of HR analytics and big data is making companies ditch their "intuitions" for any decision to make — which was the trend earlier and take more informed and data-backed decisions for hiring. Official decisions have become more promising and accurate with the use of HR analytics.
That is why companies are investing a lot of money in talent management software and special staff including data scientists, statisticians, and analysts.
70% of company executives today cite people analytics as a top priority in their organization. Let's first understand what HR analytics and big data for HR really mean.
What is HR Analytics?
HR analytics can be defined as the analysis and collection of workforce data in an organization to understand its functionality and determine how can be optimized to reap better results and reach organizational goals.
Meaning?
It's the responsibility of the Human Resources department to ensure that the employees are productive at their work and are being provided with a conducive environment. For this purpose, the HR department usually keeps a record of all their candidates and employees who work with them, giving them access to a large pool of data about the manpower in their organization.
This large pool of data is also referred to as big data. It may be structured or unstructured, but it is used to analyze the workforce to provide better insights and take improved hiring decisions.
From a business standpoint, big data helps an organization manage their employees better and sometimes even improve their performance to get a better ROI.
In that way, HR becomes the data collector of the organization, collecting information regarding employees, hiring requirements, salaries, attrition, etc.
But HR analytics does not just deal with gathering data on employee efficiency. Instead, it aims to provide insight into each process by gathering data and then using it to take relevant steps to improve these processes.
There are various aspects of the workplace where HR analytics and big data can be useful. Some of them are:
Talent Acquisition
Training and Induction
Performance Review
Compensation
Rewards and Benefits
Retention
Marketing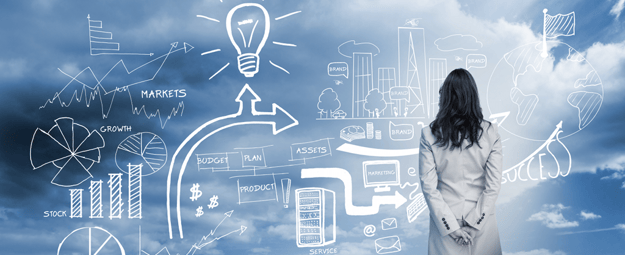 Coming back to workforce data, this information could be scattered and unused everywhere if HR does not know how to break it down into useful information.
This is what an HR analytics tool helps with. It interprets this data and transforms it into useful statistics. The tool finds patterns within the data and provides an analysis. Once patterns are highlighted, HR professionals can decide what to do with them based on the findings.
Analytics is used to examine the effect of recruitment metrics on organizational performance. It finds patterns within the data to understand and solve challenges.
For example, do high performers leave more often than low performers in an organization, and if so, what is leading to that turnover?
By using analytics, you can become predictive over time. In other words, you can use data you probably already have to discover answers to questions such as which of your top performers are at risk of leaving the organization in the next year, or which HR initiatives (training programs, reward and recognition programs) will most impact the bottom line, or who will be the most successful employee in our organization.
Here are 8 key benefits of implementing HR analytics in your organization.
The 8 Benefits of HR Analytics:
1. Improved Hiring Decisions
HR analytics helps HR professionals make better choices based on historical data. Through HR analytics, the recruiter and hiring team can make data-driven hiring decisions rather than "trusting their intuition" or "gut" and hoping for the best.
An effective HR analytics tool can enable HR professionals to easily determine the best candidates and hire them. For example, if you hired 10 candidates and four out of them belonging to a particular university could not qualify beyond a level, perhaps you will not hire someone from the same university again.
HR analytics prevent you from making such mistakes. Moreover, it also allows the recruiter to learn more about candidates through online databases, applications, social media profiles, job portals, records, etc.
Check out why pre-hire behavior assessments are important!
2. Reduced Talent Scarcity
Structured and stat-backed recruiting strategies provide the insights needed to cast a more accurate hiring net to ultimately build a better pipeline. With the help of HR analytics, it is easier to know whom to target for a particular position when a requirement arises in the company.
It is easier to understand the type of person required, the knowledge required, along other aspects that might be missed in a regular talent acquisition process.
When talent is scarce for a specific industry or role, it might seem that talent isn't there at all. The talent is there but finding it would require you to employ new methods of attracting or searching for it.
3. Improved Hiring Process
Over a period of time, once the company has enough data to break down into patterns, the company can then use it to make its recruitment process quicker and more efficient.
Hiring managers will know which positions in the company require what type of talent, people, background, and experience, along with the type of people that will not be suitable. Then it becomes much more elementary to target a specific talent pool.

4. Good Training
Training is a necessity for any organization to constantly grow. Gaps in the process of training can increase the cost to the company and give rise to unwanted challenges. Various professional development programs offered by companies, if not handled properly, can deplete a major chunk of the company's budget.
That is why it is highly suggested that enterprises invest in training by first collecting big data and learning from the patterns. HR analytics can enable enterprises to buy or implement accurate training programs.
It can help organizations to identify if employees are making full use of the opportunities and knowledge given to them during training programs and if it is even relevant for them or not.
5. Better Employee Insights
HR analytics help the company look at an employee's professional life by tracking, sharing, and analyzing performance-related data. This is why companies track and record the behavior of their employees with customers, co-workers, and how they spend their time.
Furthermore, the employee's performance data could be used by the hiring manager to identify great talent. This data not only provides more insights about the employees but also shapes the strategies to boost employee morale, retention, and engagement.
6. Reduced Attrition Rate
HR analytics can easily help identify and demystify the causes and patterns of attrition among employees. It tells you the reason why employees leave and why they stay.
The reasons could range from under-performance, lack of skills and overworking, to low compensation, management issue, unsuitable work environment, and more.
Understanding the exact reason behind your employees leaving your organization sooner than expected can help you rectify the challenge and connect with your employees better.
HR analytics helps in finding the gap areas where employees are finding difficulty in meeting goals and targets. HR professionals can use various methods like employee surveys, team assessments, exit and stay interviews to find out the reason for attrition and map out strategies to retain them.
7. Improved Candidate Experience
Recruitment analytics help companies understand exactly what kind of talent they are looking to hire. Since this understanding is backed with credible data, this puts those organizations way ahead in the game to narrow down and attract the right talent in a shorter span of time.
A shorter hiring process automatically gives a good impression to candidates and gives them a better hiring experience. Simultaneously, this helps improve your brand image, giving your enterprise an edge over competitors.
8. More Productive Workforce
Since enterprises have a grip on the kind of people to hire for a job, it becomes easier to expect and better predict performance and productivity from employees.
With analytics, you get an understanding of the workforce and, hence, know what kind of environment, policies, and teams will make them work hard and optimize company performance.
The Future of HR Analytics
We're experiencing monumental changes in the Human Resources landscape. Organizations are realizing they need to embrace a data-driven culture to compete with others and attract top talent.
Data analysis has become a necessary tool to move beyond gut feeling in recruitment. Although, it comes with its own challenges. Once consensus is gained by removing peoples' apprehensions to move beyond traditional ways, then human resource management solutions will need to be chosen with care to ensure goals are met.
With Machine Learning, we can now understand patterns and accelerate business through automation. Resume parsing, for example, fast-tracks the screening process by identifying the candidates with the apt skills and education with existing data.
Artificial intelligence also helps eliminate human error. Other concepts allow matching skills and qualifications of job seekers to provide a list of recommended jobs and create relevant personalized learning opportunities based on individual learning history, goals, and preferences.
Check out how recruitment automation and AI are changing the world of HR
Psychology is also playing an increasingly important role in HR. Industrial/organizational psychology helps apply psychological principles to employees with the goal of increasing productivity and employee well-being while maintaining overall organizational performance.
Many organizations have actively started using recruitment analytics and have been reaping the benefits of the same. Cognizant, HCL, Deloitte, and ZS Associates, to name a few have been consistently making use of HR Analytics as a regular practice. While analytics has been a game-changer for many years, these new possibilities promise a plethora of potential from data insights.