Video interviewing has become a popular tool in the recruitment process, allowing hiring managers and recruiters to efficiently and effectively evaluate candidates from all over the world. With the ongoing shift towards remote work, video interviewing platforms have become even more important for companies looking to hire top talent.
But with so many video interviewing platforms available, how can recruiters choose the right one? In this article, we'll explore 12 key features to look for in video interviewing platforms to help recruiters make the best choice for their organization.
Key features to consider while choosing a video interview software
1. User-friendly interface
The platform should have a user-friendly interface that is easy to navigate for both recruiters and candidates. A complicated platform can lead to frustration and may discourage candidates from completing the interview.
2. Compatibility with different devices
The software should be compatible with different devices, such as smartphones, tablets, and computers. This ensures that candidates can complete the interview from anywhere and at any time.
3. Customizable interview questions
The platform should allow recruiters to customize interview questions to fit the specific needs of their organization. This can help ensure that the interview questions are relevant and provide valuable insights into each candidate's skills and experience.
4. Automated scheduling and reminders
The platform should have automated scheduling and reminders to help streamline the interview process. This can help save time and reduce the chances of scheduling conflicts.
5. Live and pre-recorded interviewing options
The platform should offer both live and pre-recorded interviewing options. This allows recruiters to choose the best option for their organization and for each individual candidate.
6. Virtual background and branding options
The platform should offer virtual background and branding options to help recruiters create a professional and consistent image for their organization. This can help make a positive impression on candidates and improve the overall candidate experience.
7. Artificial intelligence-powered candidate evaluation
The right video interviewing tool should have artificial intelligence-powered candidate evaluation capabilities to help automate the candidate selection process. This can help reduce bias and ensure that each candidate is evaluated based on their skills and experience.
8. Collaborative interviewing and feedback sharing
The platform should allow for collaborative interviewing and feedback sharing among recruiters and hiring managers. This can help ensure that everyone is on the same page and that the best candidate is selected for the job.
9. Integration with Applicant Tracking Systems (ATS)
A video interview software should integrate with Applicant Tracking Systems (ATS) to help streamline the recruitment process. This can help recruiters save time and reduce the chances of errors.
10. Data analytics and reporting capabilities
The platform should have data analytics and reporting capabilities to help recruiters evaluate the effectiveness of their recruitment process. This can help identify areas for improvement and help make data-driven decisions.
11. Security and compliance
Video interviewing platforms should prioritize security and compliance to protect the privacy and confidentiality of candidates and organizations. This includes compliance with data protection regulations and secure storage of interview data.
12. Customer support and training
The platform should offer customer support and training to help recruiters and hiring managers use the platform effectively. This can help ensure that the platform is used to its full potential and that recruiters are able to make the best hiring decisions for their organization.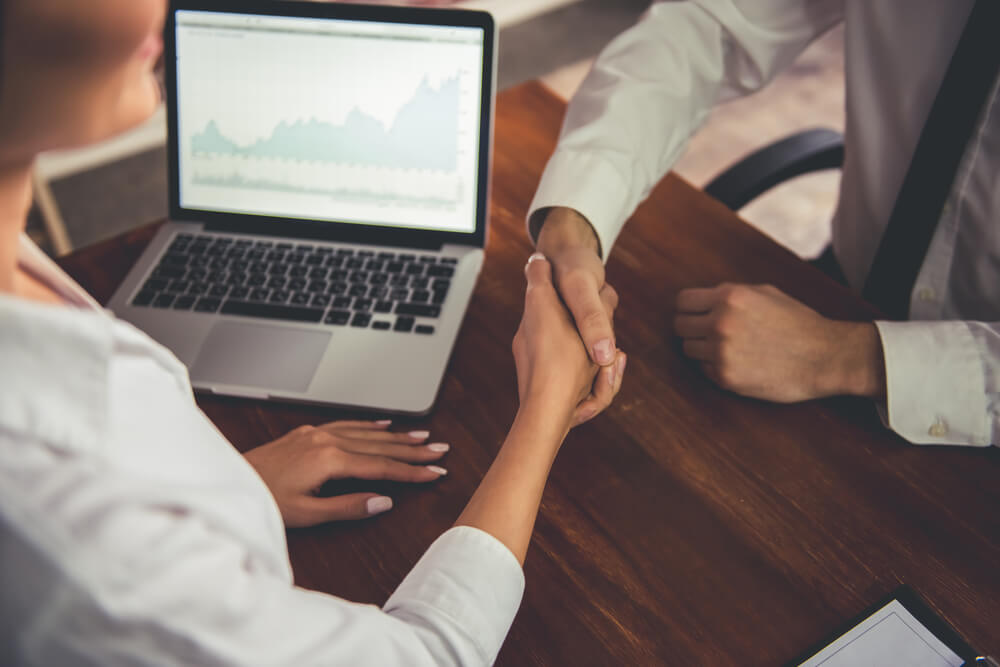 Using Talview Intuitive Video Interviewing Solution
Talview is an innovative video interview platform that simplifies the process of interviewing candidates remotely. Whether you need to conduct 1:1, panel, or group interviews, Talview Interviews automates the entire process from scheduling to feedback. With this platform, you can create and manage interview invitations, track candidate responses, and provide feedback to your team in real-time.
One of the standout features of Talview Interviews is the ability to set up standard questions for all candidates, ensuring a consistent and objective interview process. This helps you to evaluate each candidate's responses in a structured and systematic way, leading to more accurate and reliable evaluations. Additionally, Talview Interviews integrates with popular third-party calendaring and conferencing solutions such as Calendly and Microsoft Teams, making it easy for you to coordinate interviews and collaborate with your team.
Talview Interviews also allows you to choose between live or recorded video or audio interviews, providing flexibility to both you and the candidates. This feature is particularly useful for remote hiring, as it eliminates the need for travel and allows you to conduct interviews at a time that is convenient for both you and the candidate.
Another benefit of Talview Interviews is its user-friendly interface, which is intuitive and easy to use. Whether you're a seasoned recruiter or new to the field, you'll find the platform to be accessible and straightforward.
Overall, Talview Interviews is an excellent video interview platform that can transform your remote hiring process. With its automation capabilities, standard question templates, and integration with third-party tools, Talview Interviews simplifies the entire interview process, saving you time and ensuring that you select the best candidates for your organization.
In conclusion, video interviewing platforms offer numerous benefits for recruiters and hiring managers looking to streamline their recruitment process and evaluate candidates more effectively. By choosing a platform that offers the 12 key features outlined above, recruiters can ensure that they are using the best platform for their organization and that they are making data-driven decisions to select the best candidates for their job openings.