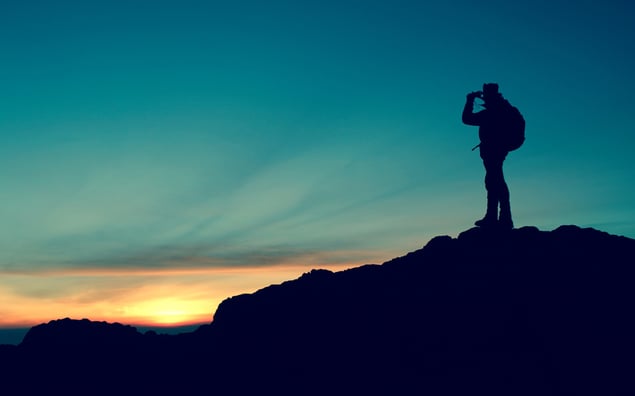 "If to love each other is the job, then the happy life is the salary". What the Indonesian author Toba Beta meant in this quote is that there is nothing more satisfying than loving your job. If you're happy with what you're doing, that inner peace will score far more than the salary package and you'll enjoy better success in your work life than you could possibly imagine.
Once upon a time, job seekers nodded in approval for a job offer on the basis of the pay package , but people need to realize that judging a job by its paycheck isn't a good idea in the long run. A hefty paycheck is nice, but it is the appreciation for the work that motivates one to give it his/her best every day. While it is indeed important to earn a decent living, there are many other irresistible factors in a potential job that can benefit the job seekers in both the short and long-term.
To avoid those Monday morning blues at work, there are several factors that should be the winning criteria for a job other than a good paycheck. Nowadays candidates are becoming extremely choosy when it comes to accepting a job offer. Landing a job that interests them in making the work more enjoyable tops the list of their priority charts. Spending all day doing something unexciting or worthless will make the day crawl, and leave you feeling a vacuum in your professional growth sphere. Choosing a job that adds value to you as well as the world, can change your attitude towards work and enrich your life. This is where a designation and job profile follow.
We must have heard of designations like Critics, Rainmakers, Icebreakers, Wordsmith, and so on. Job seekers eye such quirky designations because these terms are not only easy for them to understand, it is easier for the company to relate to the employees' mindset at an individual level. Sometimes an unconventional designation coupled with a challenging role also becomes an inspiration for the candidates to consider the job and explore their true potential. These days organisations are offering unique and quirky designations such as Brand Ninja, Marketing Samurai, or Ambassador of Buzz, Chief Happiness Officer, Chief Growth Specialist, Chief External Ecosystem, Lead-New Ideas are wooing potential candidates.
Once a job seeker agrees to the job profile, the opportunity for growth within that role comes up as the next aspect. Working at a job where there are promotions and appraisals can motivate one to work harder. An opportunity to achieve advancement in a company helps the new generation job seekers in setting goals that are achievable and prevents the urge to explore other avenues. Who doesn't want a job that will make the best use of their talents and develop their career?
Voluntary benefits are yet other aspect young job seekers are contemplating these days. Benefits like Life insurance, Provident Fund, Medical claims, etc are essential for a modern worker as this saves a substantial amount of money for emergency situations. Additional benefits like flexible working, vacations, sick leaves, casual leaves and paid holidays have the possibilities of adding to the employee's performances. Job seekers today prefer a culture of flexibility at work that suggests a result-driven focus.
They equally yearn for a healthy work-life balance that can allow them to enjoy their time outside their workplace and juggle responsibilities. For a new age job seeker, his/her integrity matters to a great extent. Before committing to a job, they ensure that the company's values align with theirs. They look for a job without any chances of compromise because if a job would demand the candidate's suspension from all personal convictions, it is simply not acceptable.
The location is assumed as another crucial aspect of decision-making when it comes to choosing a job. For a fresher, finding a job in the same city where he/she is residing can be cheaper. However, if the job location is in a different city, commuting and cost of living becomes expensive for job seekers. In such cases, they prefer to look for jobs wherein they can enjoy a shorter commute and cheaper housing. So while looking for a job, it would be sensible to find out whether the company is ready to pay for you to move or can help you to find another job within the company if you'd like to relocate.
Job markets have inevitable possibilities of spelling doom and gloom and, therefore, many job seekers look first and foremost at the salary packages when considering a job. No doubt salary is essential, but it isn't the gateway to success, satisfaction, and happiness. The old adage, "Find a job that you love and you'll never have to work a day in your life," definitely stands true for this generation.
One must find a job that helps maintain a high level of motivation by its very nature, not entirely by the paycheck because that has the potential to wear-off real fast. Too often, job seekers get blindfolded by the impressive pay packets and commit to the work profiles that are accompanied by a hefty enough paycheck. Well, it's time for a wakeup call to such job seekers. One must know that other than the money, there are other factors influencing their job satisfaction which can play a major role in deciding whether they can succeed in a position.
A fat paycheck may be the first bite of an apple that tastes sweet initially only to end with a sour aftertaste. After all, being unhappy all day and every day can never be worth a good salary.