In a candidate-driven market, it is becoming imperative to focus on the candidate's hiring experience.
Especially since 57% of job seekers lose interest if the hiring process is too long.
We've put the candidate on the centre stage and built the Candidate app for the digitally-native, mobile-first candidate.
Ciao! Parla Italiano?
Your favorite recruiting platform is now available in Italian!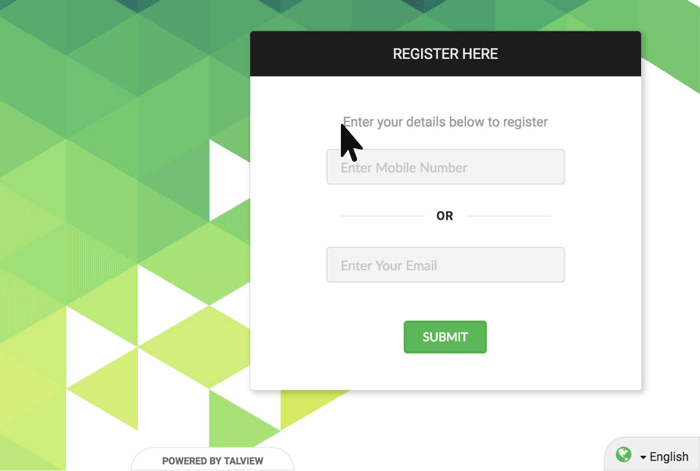 We're now in Italy and we're expanding to other places and are working on our multilingual capabilities. Stay tuned for more updates.
Taking an assessment on the Talview Candidate App is now more user-friendly
You can let candidates select the question they want to with the 'View Question List' button.
Candidates can look for questions in a particular topic using the search bar.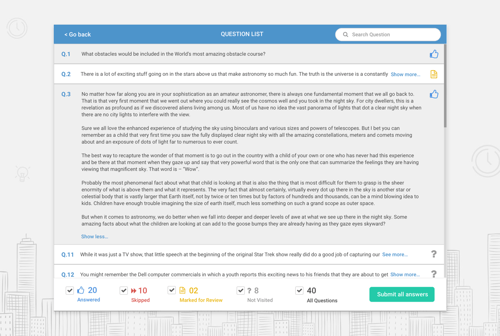 The summary list allows candidates to navigate the assessment better. Using this feature, candidates can view questions they have answered, skipped, not visited or marked for review.
This new feature allows replication of candidate behavior while taking a paper-based assessment.
Assessment instructions that actually help
The succinct, new instructions will help candidates understand the details of the assessment before they begin.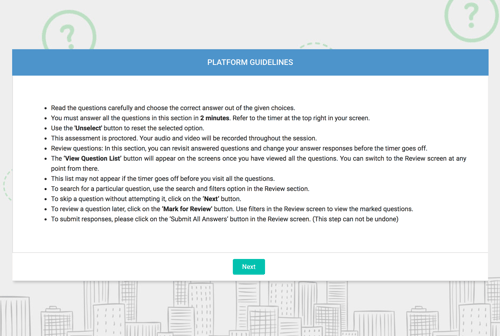 Another way to ask questions
Sometimes, there is no one right answer. These questions can have multiple correct answers.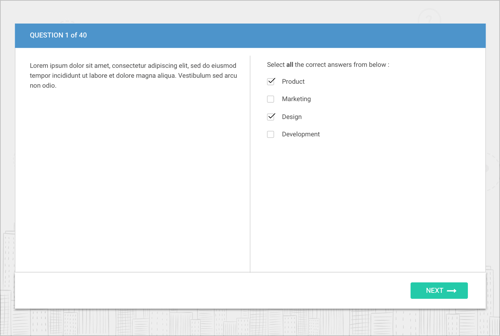 From this release onwards, you can add questions that have more than one correct answer.

Let your candidates apply for the job they want
Candidates will now be able to apply for a job and attend assessments from your careers page in just a few simple clicks!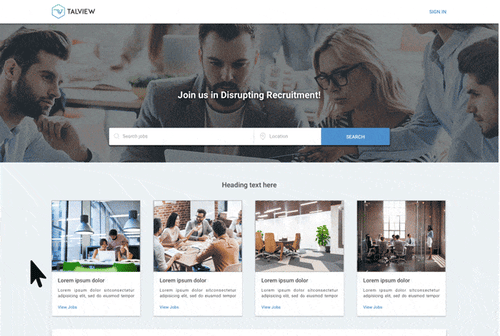 In the all-new Marketplace by Talview, candidates can search, filter and sort job openings from a simple and intuitive portal.
Talview just got more inclusive
Virtual hiring has opened a lot of doors for differently-abled candidates. And by adhering to the W3C Web and Mobile Content Accessibility Guidelines, the Talview platform can be used by everyone.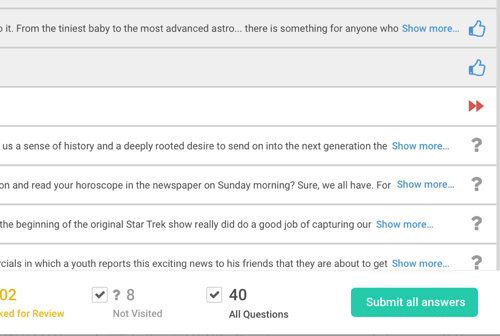 We've added W3C Web and Mobile-compliant buttons and icons so assessments are easier to navigate. Pre-instructions and reviewing help candidates navigate through the assessment better. Also, look out for the form focus actions that candidates can use to fill forms through just the keyboard.
Live Session Scheduling has had a face-lift
Candidates can now update their availability in an enhanced interface.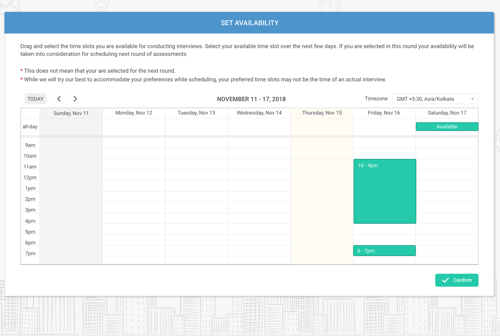 PS - These features can be configured to your specific requirements


Bug Fixes
Handled bug on assessment restart in case of internet connectivity loss

Fixed the bug that validates candidates taking up expired assessment

Fixed the bug that validates candidates joining an expired live session

Typing section - Fixed bug in the word per min display

UI fix - Essay section scroll

UI fix - Verification code input box in the Safar browser
TLDR - Hiring on Talview is getting smarter, faster and more candidate-focussed.
And this is just the beginning - there are so many more new features we'd like to walk you through.
To know more, get in touch with us at us@talview.com.