When it comes to recruiting, time is of the essence and this new update is designed to help you save time.
Managing job openings is a breeze with Talview's new Marketplace features
Managing multiple job openings and requisitions can be a hassle - you need to add, edit, publish or archive openings on another platform with every new requirement.
Sigh!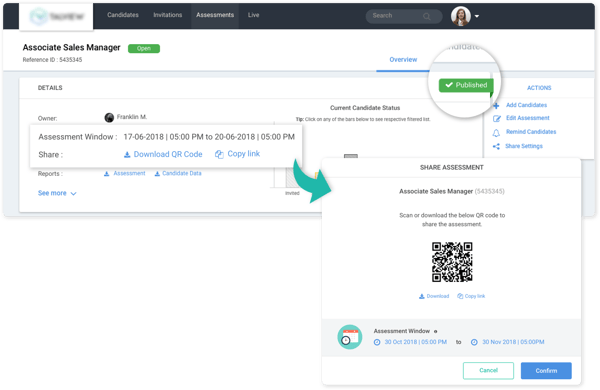 With Talview's new Marketplace feature, you can not only manage requisitions and job openings like a pro but also gauge candidate interest and capture candidate details.
With Talview, manage inbound sourcing, candidate screening, and selection - all from a single platform!
Remote proctoring is getting smarter
Conduct remote online assessments without the fear of impersonation or any compromise on the sanctity of the assessment process with the automated and upgraded Authenticator on Proview.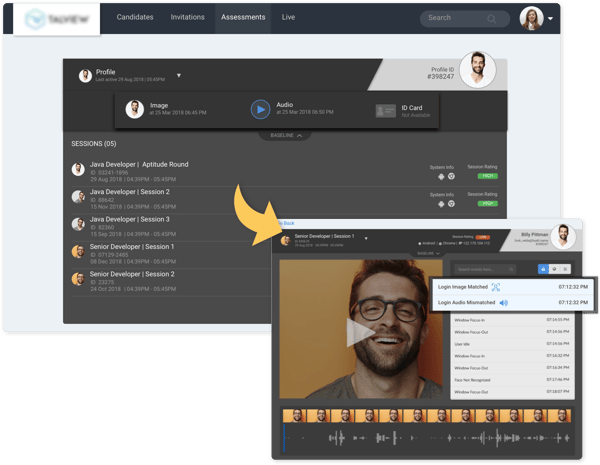 Each time candidates log in to an assessment, Proview will match their recorded image and voice sample with their live photo and voice. In case of a mismatch, Proview will automatically log these transactions for further action by the Recruiter.
Plan your day better with the improved Recruiter dashboard
Use the quick links on your dashboard to get the information you need in a single click!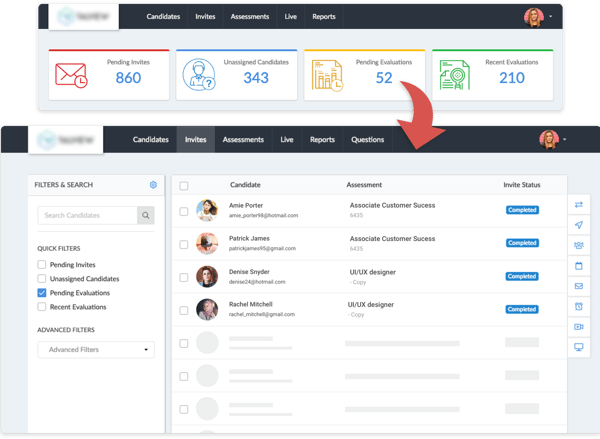 View the list of pending invites, unassigned candidates, and pending and recent evaluations from your dashboard.
Manage selection workflows faster and better!
Don't let multiple assessments weigh your selection process down.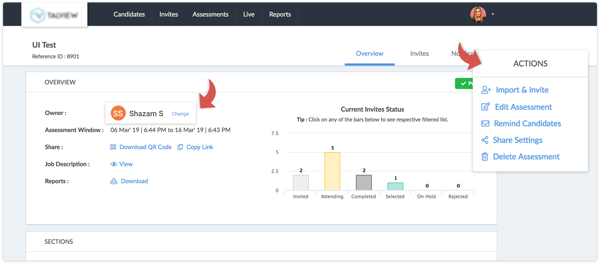 Manage workflows better in the brand new Assessment Overview. Recruiters can now change the owner of an assessment, duplicate and modify a workflow, archive an assessment, and more.
Follow-ups are now easier with Talview's Assessment Notifications manager
We heard you wanted to keep a closer tab on the notifications you sent out, so we upgraded our Assessment Notifications Manager for you.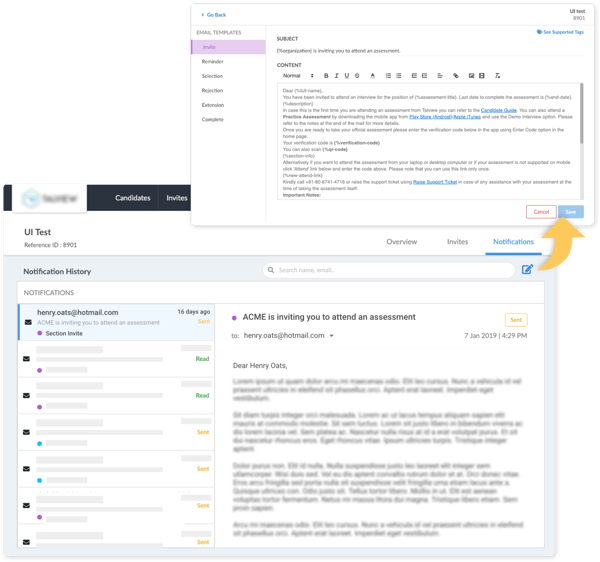 Create and edit personalized email notifications using custom tags and keep track of all the reminders and notifications you send candidates, evaluators, and panelists.
Harness the power of assessment data better!
Although Talview has powerful data analytics features, we understand that there's some data analysis you'd rather do your way. Which is why we added a feature that lets Recruiters download assessment data in a spreadsheet.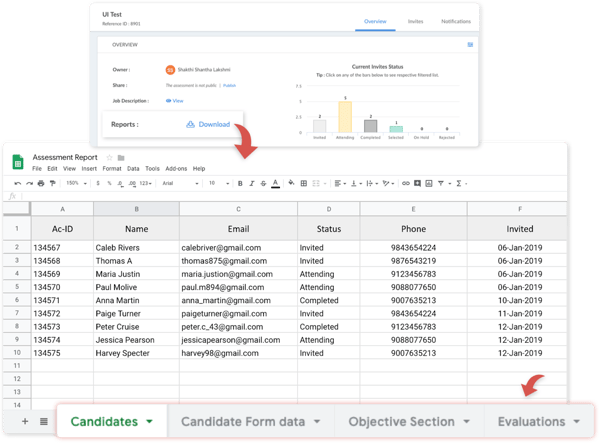 Recruiters need to simply download a sheet to get the insights they are looking for.
We know some meetings have to happen face-to-face.
So we've made it easier for you to schedule offline meetings too!
Don't worry about offline interviews falling off your schedule anymore - add an offline location in Talview's Live Interview Scheduler and schedule a face-to-face interview!
Live Interview Scheduling is now easier than ever
With the upgraded Talview Calendar, see all panelists' and candidates' calendars at a glance.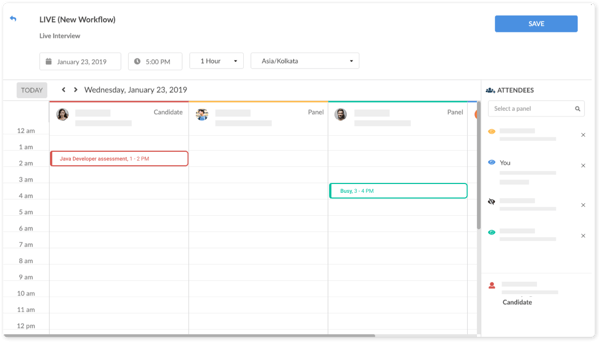 You can add and remove panel members, based on their availability and block their calendars in a few simple clicks without worrying about rescheduling.
Talview's Question Bank Manager has had a make-over*
Tag, filter, search and manage your question bank in the sleek, new interface.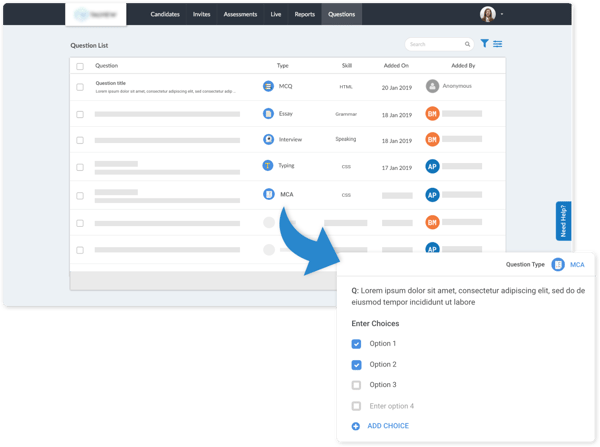 With this new update, you can do everything you loved doing on Talview in a whole new intuitive way. Creating, editing, importing and archiving questions for multiple choice assessments, asynchronous and live interviews, essay tests, and more is now faster than ever.
*This feature is only available for users of the Content Manager module
A Little Different, and a Lot Better
We've tweaked the interface just a little bit.
The colors have become lighter so it's easier on your eyes.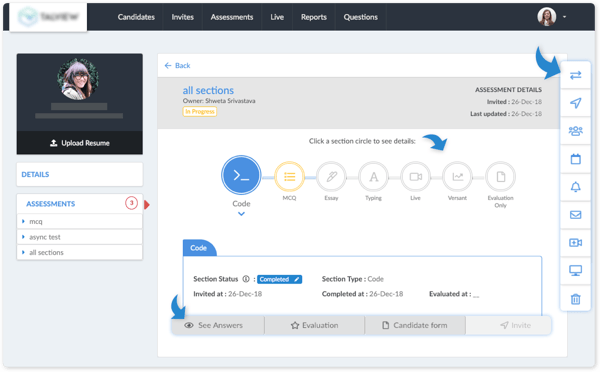 We've also upgraded the icons in the application - a suave new Talview for an exciting year ahead.
TLDR - Hiring on Talview is getting smarter, faster and more candidate-focussed.
And this is just the beginning - there are so many more new features we'd like to walk you through.
To know more, get in touch with us at us@talview.com.