What is Skilljar LMS?
Skilljar LMS is a leading learning management system specifically designed for customer training and onboarding programs. It is a comprehensive platform that enables organizations to create, deliver, and track online training courses. Skilljar LMS provides a user-friendly interface and versatile features that make it easy for trainers to manage and deliver engaging learning experiences. Skilljar LMS offers specialized tools and functions that cater to the needs of corporate training departments and customer education teams.
Skilljar LMS offers a range of features and advantages, including:
Specialized learning paths based on external customer, partner, and internal user needs
Supports stringent security requirements and a global user base
Analytics suite and integrations, help measure business impact, track learner progress and evaluate content
Platform designed specifically for customer and partner training
Built-in certification engine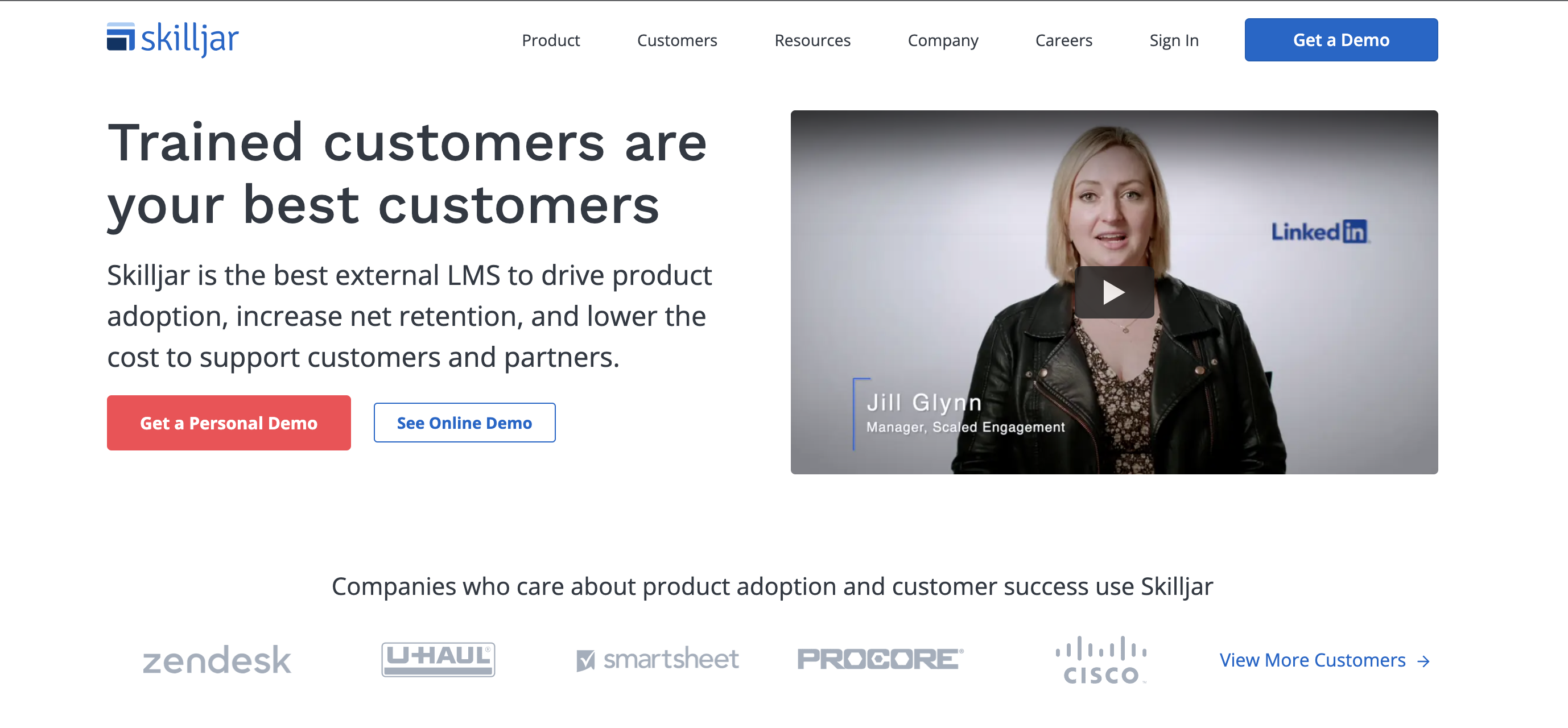 Features of Proview Proctoring Solution
Powered by Talview, Proview Proctoring provides AI powered end-to-end solutions in the form of Automated Proctoring, Live Remote Proctoring, and Record and Review Proctoring. These solutions ensure real-time monitoring of learners during assessments, maintaining the integrity of online tests and exams. Using AI-based algorithms, Proview Proctoring flags suspicious activities and alerts the proctors for immediate action. The solution also includes features like Talview Secure Browser and two-factor candidate authentication which prevents unauthorized access to the training environment and maintain test integrity. Automated flagging and review simplify the process of identifying potential violations, while customizable proctoring settings cater to specific organizational requirements for an engaging learner experience. Proview Proctoring Solution is highly scalable and cost-efficient, making it suitable for training programs of all sizes without additional infrastructure investments.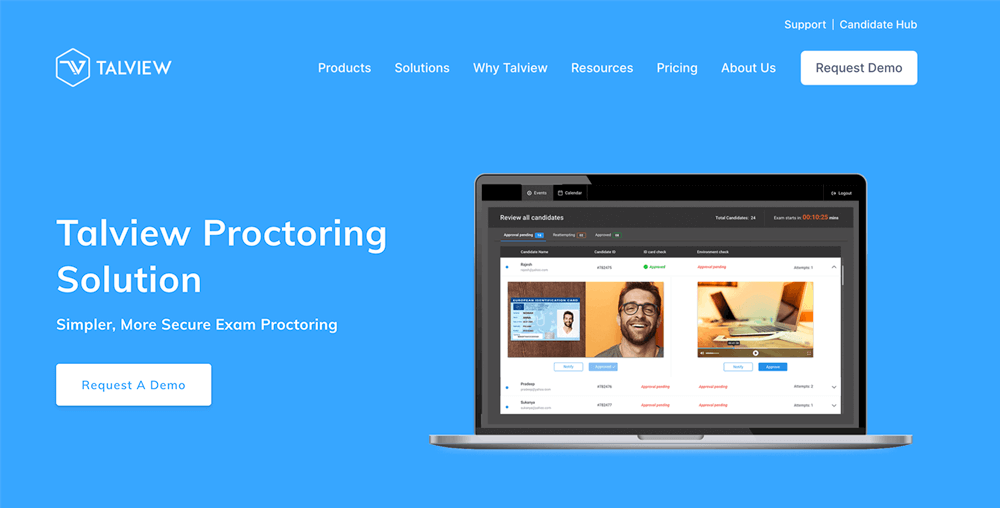 Benefits of Proview Proctoring and Skilljar LMS Integration
Simplified Assessments: Streamlines assessments, automating proctoring functions for a unified platform and user-friendly experience.
Enhanced Security: Ensures secure learning with real-time monitoring and robust security features, deterring cheating and unethical behavior during assessments.
Efficient Training: Saves time by eliminating platform switches, creates a cohesive training ecosystem to reduce the administrative burden.
Customizable Settings: Allows tailored proctoring settings, meeting specific training requirements and enhancing the overall learning experience.
Seamless Collaboration: Leverages full potential of both the platforms, allowing trainers to easily access and manage proctoring features within Skilljar LMS interface.
In essence, the integration of Proview Proctoring Solution with Skilljar LMS enhances training security, refines assessment processes, and provides customizable proctoring settings. It ensures a secure and integrity-driven customer onboarding process, simplifies workflows, and creates an engaging learning experience for learners. By incorporating this integrated solution, organizations can effectively administer customer training programs and assessments, deter cheating, and provide a fair platform for learners to acquire and demonstrate their skills.