With every update we want you to experience the hiring process like never before. Here we bring you an all new update on recruit mobile app making your recruitment process handy than ever.
The convenience of using a mobile app makes Instahiring even more appealing. We bet you are going to love the enticing update on the android mobile app.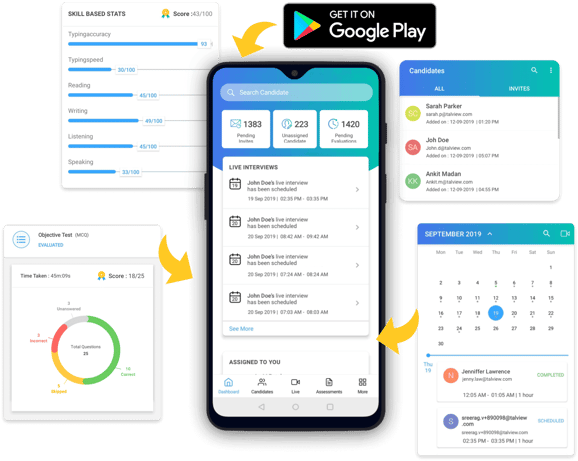 We've redesigned your favorite recruit mobile app, to hire candidates in a few simple steps. Use our mobile app now, to experience the fastest way of hiring, at the tip of your fingers.
The new designs are sure to help you make the hiring process more effective as well as interesting.
Here's what the mobile app has in store for you.
A convenient calendar view to schedule, manage and attend live interviews.
Calendar view makes it easier to know the live interviews scheduled for you and helps you plan the day accordingly.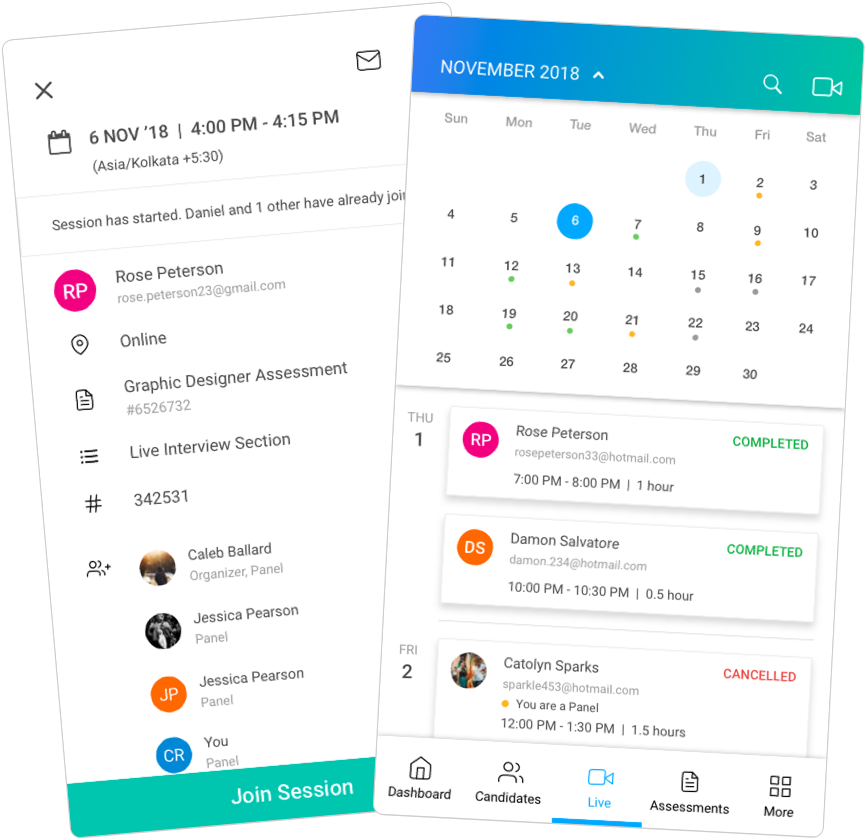 What's more interesting is, you can know the details of the live session in just one tap and join the session directly from there. Yes, that's true, no more going to the Talview meet app to attend the live interview. Also, now with just one tap and a few details, schedule and manage live interviews from your smartphone.
Now duplicate assessments - In just one tap
To create a duplicate of assessment, all you need to do is swipe left on assessment and tap on the 'duplicate icon.' Name your new assessment, and you are good to go! Well, it's that simple.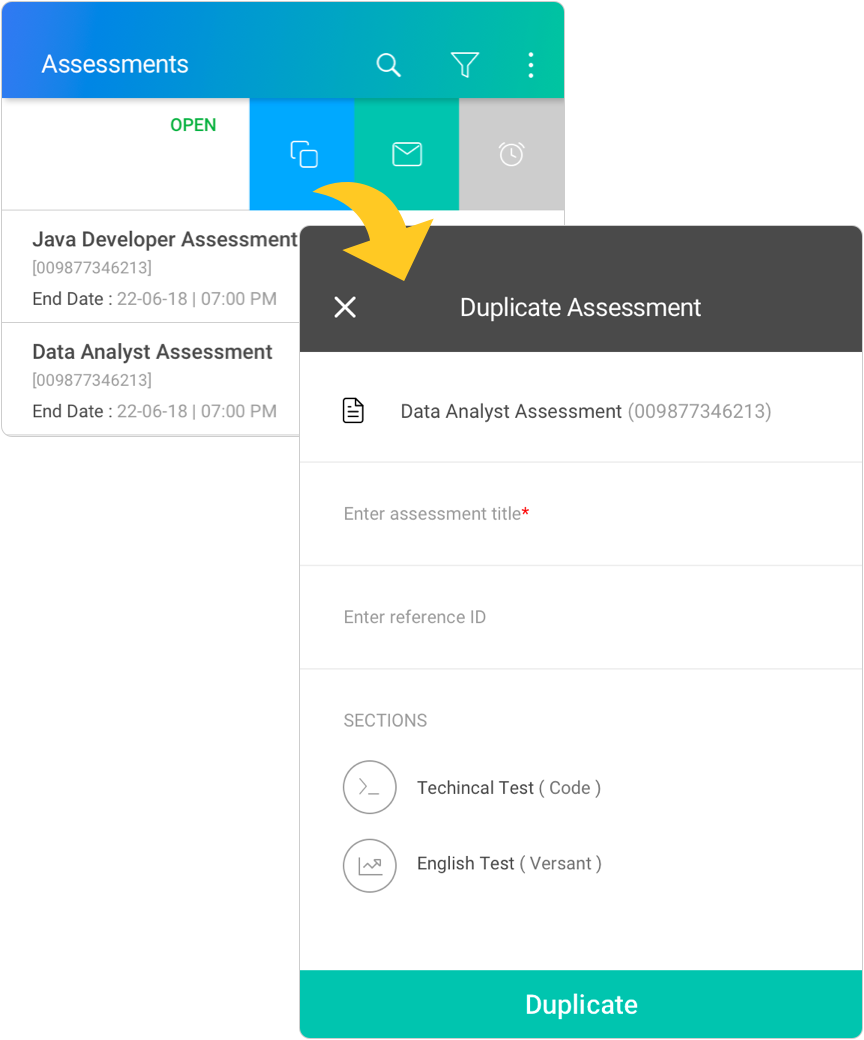 One profile, multiple roles
You may be a recruiter, a master recruiter or an evaluator, or you may be a superman of your team handling multiple roles, our new app will be your best friend to handle all the roles with ease.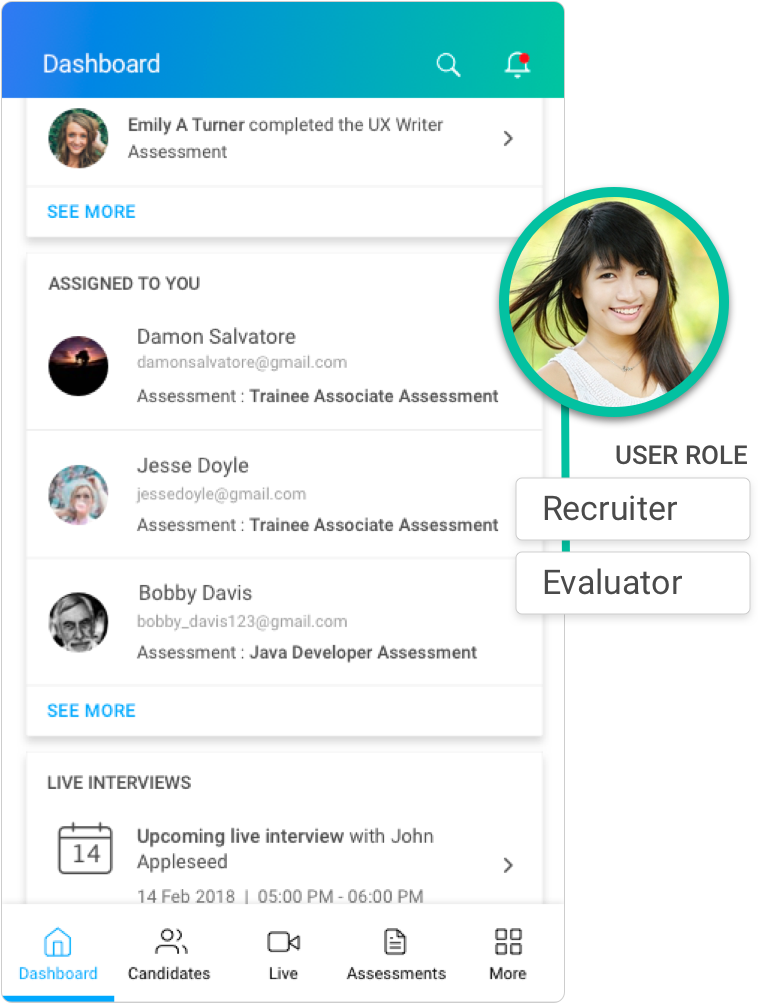 If you have been using Recruit app for a while now, you know that each role you handle had a separate profile and you had to switch between them.
The new mobile app makes it convenient to view all the roles assigned to you within a single profile. Now one profile will fetch you all the details depending on your role as a recruiter, master recruiter or panel, without changing the role in the application.
Easy bird view of the candidates' assessment status
Assessment overview details are now available in mobile view as well. A bar graph will give you an overview at a glance, making it convenient for you to know the assessment status.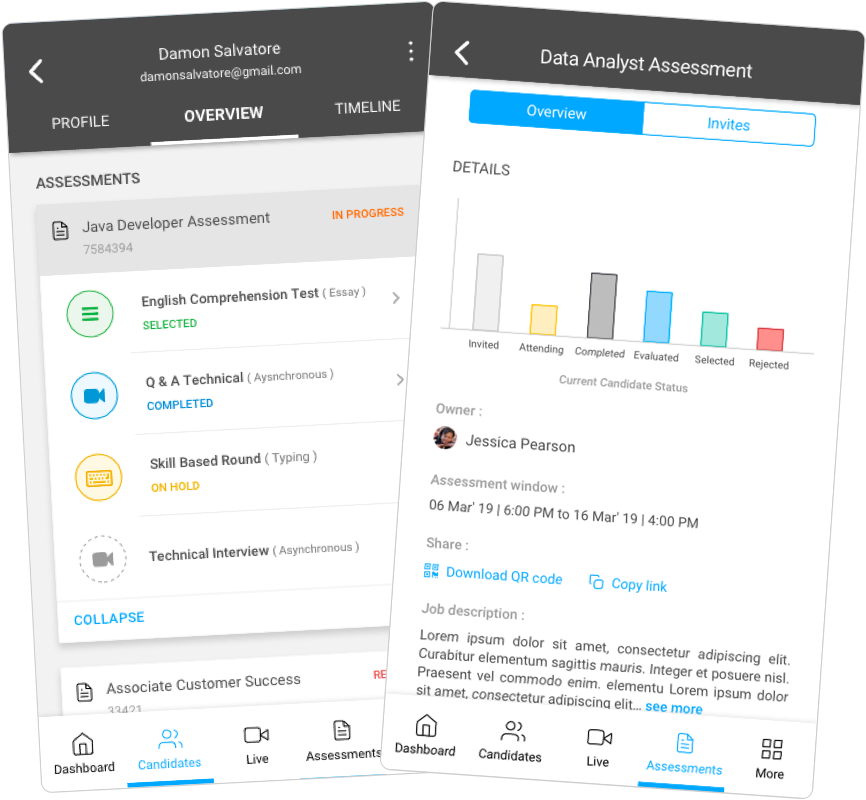 The invites tab will guide you to candidate assessment details for you to see details of each section or invite the candidate to another assessment.
Tap on candidate profile to have a quick update on candidate status. You can also view answers and evaluate candidates quickly.
Enhanced answer view for easy evaluations
Evaluate candidates on the go with candidate responses and evaluation sheet available to you at the tip of your fingers.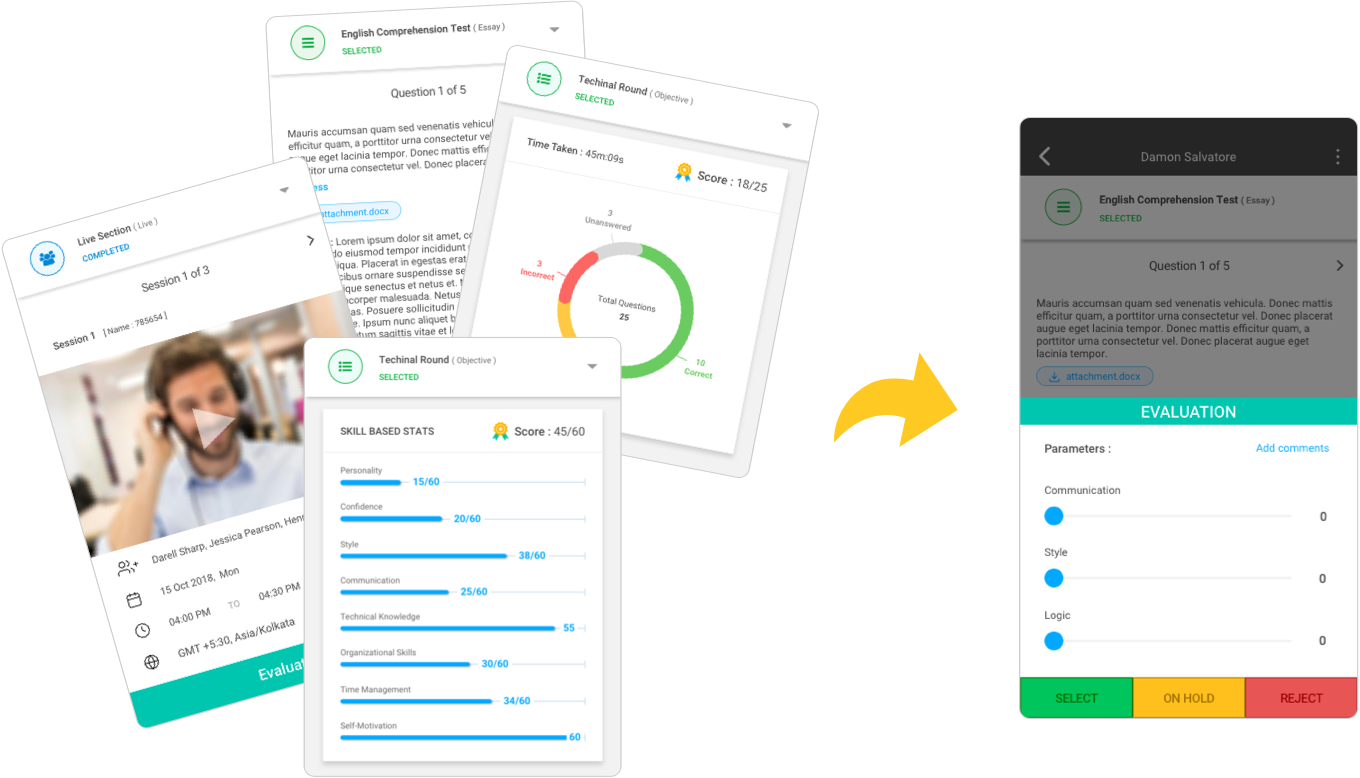 This is an effective way to process candidates, a way to Instahire!
Pro tip
Long press on candidate names to select multiple candidates and invite them to an assessment, all at once!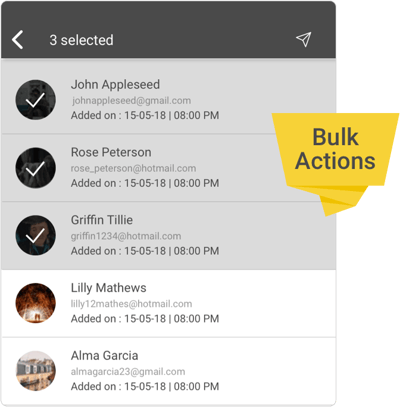 *If your organization has a customized Talview app, download the relevant app configured to your organization. Contact your CSM to know more.
TLDR - Talview has redesigned Recruit Android app - 'Talview Recruit', enabling recruiters with a fastest way of hiring!
And this is just the beginning - there are so many more new features we'd like to walk you through.
To know more, get in touch with us at us@talview.com