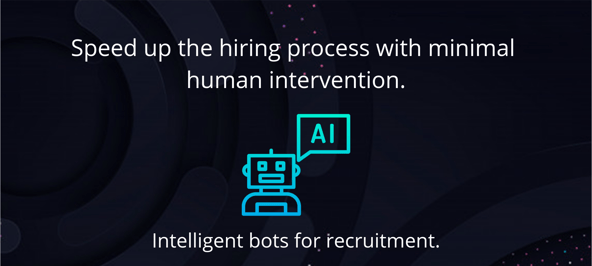 Nearly 70 years ago, in 1950, Alan Turing made a prediction that probably made very little sense at the time. Turing envisioned that by the turn of the century, computers would easily pass as a human during a text conversation. With the invention of chatbots, Alan Turing's prediction has been deemed successful. Chatbots have successfully taken several online conversations and made hard for us to differentiate between a chatbot and a human.
Here are some interesting observations made in the 2018 State of Chatbots Report: How Chatbots are Reshaping Online Experiences:
⦁ 37% of people expect to get quick answers to questions in an emergency
⦁ 35% of people expect to get detailed answers or explanations
⦁ 34% of people use a chatbot as a means for getting connected with a human
The statistics are high for on-demand answers at the right time.
⦁ 64% of people believe the top benefit is the ability to get 24-hour service
⦁ 55% of people believe the top benefit is getting instant responses to inquiries
⦁ 55% of people believe the top benefit is getting answers to simple questions
Top concerns for using a chatbot are interestingly the same concerns regarding interacting with a human.
⦁ 30% of people worry about the chatbot making a mistake
⦁ 27% of people worry about accessing it only through a specific medium (e.g., Facebook)
⦁ 24% of people worry it won't chat in a friendly manner
When it comes to generational opinions regarding the use of chatbots, the survey has some surprisingly interesting results.
⦁ 12% of baby boomers are more likely to expect 24-hour service than millennial.
⦁ 20% of baby boomers are more likely to expect an instant response than millennial
⦁ 23% of baby boomers are more likely to expect answers to simple questions than millennial
But according to Gartner's prediction, by next year (2020) the average human will have more conversations with chatbots than with their spouse
Here is an example of a conversation with a chatbot that has been specifically designed to answer queries on the weather:
Chatbot: Hi, I am a weather bot. What is your zip code?
Human: Can you tell me the weather in other zip codes?
Chatbot: Sure! You can type, "what is the weather like in (name of the city)"
Human: What is the weather in Tokyo?
Chatbot: It is 27 °C and cloudy.
How does recruitment chatbot work?
In the corporate world, chatbots are now becoming a part of the recruitment process.
Recruitment chatbot- also called a recruitment bot, or a conversational agent is a specially designed software application that mimics human conversational abilities during the recruiting process. It uses natural language processing to understand a human's message and responds accordingly.
Here is an example of how a recruitment chatbot works:
Recruitment bot: Hi, got any questions on open positions? I'm happy to help.
Candidate: Hello
Recruitment bot: What's your name?
Candidate: My name is Bob and I would like to apply for a customer relations position.
Recruitment bot: Hi Bob, I am Recruitment bot, your assistant from Stirrbox. I can recommend a suitable position for you with Stirrbox. It seems you would like to apply for a customer relations position. Where are you from?
Candidate: I am from Portland.
Recruitment bot: And how many years of experience do you have?
Candidate: 3 years.
Recruitment bot: This is your lucky day, Bob. We have a vacancy for a customer relations position in Stirrboks Portland, Oregon.
Candidate: That's good! How do I apply for the job? What information do you need from me?
Recruitment bot: Bob, for the next steps, I will be sending you a simple Customer relations test with instructions on your email. Kindly share your email ID.
Candidate: Sure, its candidate@gmail.com.
Recruitment bot: Thanks for your email. I have passed along the message to the recruitment manager. They should get in touch with you. And try to finish the assessment that I have shared with you by Monday. All the best, Bob!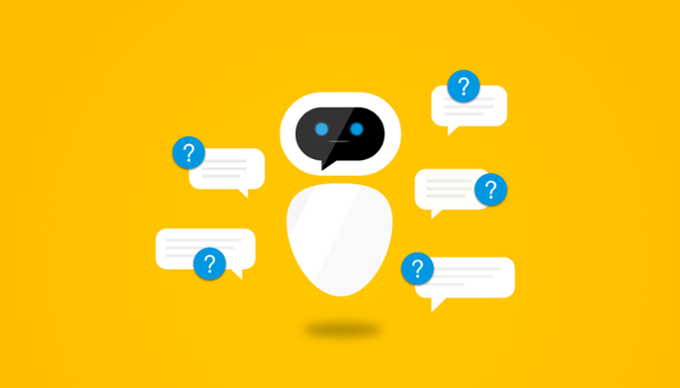 Recruiters are busy people who find it impossible to communicate well with all candidates who show interest in a particular job, especially when they have other duties, such as normal screening functions and other HR duties to complete on a daily basis. It's especially difficult when recruiters must communicate with several hundreds of candidates who are applying for a single position. The end result is this: Recruiters choose to complete their everyday jobs properly, and give less importance to candidates and their queries. In fact, Workopolis found that 43% of candidates never hear back from a company after one touch-point.
This is a dangerous situation given that a candidate's first experience with a company will help them decide if they want to work with a company or not. When they do not get the attention they deserve, most candidates (even those who are best qualified for a job) lose interest in the company.
A recruitment bot could drastically enhance a candidate's experience by answering all of the candidate's questions regarding a particular job that a human recruiter would have no time for.
According to Talview, 75% of the recruitment process can be automated with the help of chatbots.
Improve the candidate experience:
As mentioned earlier, communication is a messy affair during the initial rounds of the hiring process because human recruiters don't have the time to communicate properly with candidates. A recruitment bot can effectively eradicate this communication gap. Randstad found that a majority of candidates believe that recruitment should be a mix of technology and human interactions.
The most laborious part of a recruiting process is the initial phase when several hundreds of applications must be filtered. This process is time-consuming for recruiters and is also a period lost in waiting for candidates who will eventually be rejected. A recruitment bot can provide candidates with additional information about the position instantly, helping candidates decide if they are fit for the role. Talview's Chatbot provides an enhanced user experience providing real-time feedback to candidates. The chatbot can be personalized with employer branding to enhance the candidate's experience.
Not surprisingly, a survey by Allegis Global solutions has revealed that 58% of candidates are comfortable with interacting with recruitment chatbots during the initial stages of the hiring process.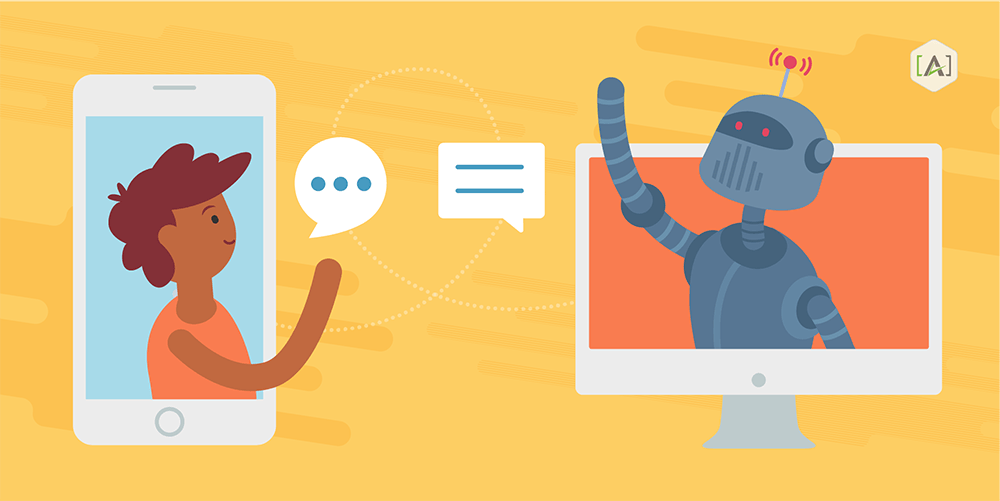 Available anytime and anywhere:
The global workforce is already using messaging to communicate but employers aren't – thereby losing out on finding potential candidates from a rich pool of prospective candidates. Employers who recruit in high-volume for jobs that are time-dependent must make use of mobile-first environments – and that is what recruitment chatbots are capable of doing. Chatbots can work on different platforms such as SMS, Email, messaging apps like WhatsApp and slack, social media, and recruitment-specific software such as ATS.
Talview's Talent Assistant Chatbot too can be connected to multiple channels including email, Microsoft Teams, Slack, SMS, and WhatsApp among several others. It is accessible anytime and anywhere through a mobile application.
Eradicate chances of mistakes:
There is too much room for errors during the recruitment process – key skills can be missed, and therefore, potential candidates may be accidentally skipped, or red flags may be accidentally ignored during the initial recruitment process only to be discovered during the final stage of the recruitment process – another waste of time for recruiters and candidates. A recruitment bot will eradicate any chance of mistakes when choosing the best candidates for a job.
Talview's Talent Assistant Chatbot is capable of conducting preliminary candidate screening, generating and accessing reports.
Set up meetings and calls:
Human recruiters can focus on the strategic aspects of acquiring and managing the right candidates while the chatbot sets up meetings and calls with potential candidates.
Talview's Chatbot is capable of scheduling interviews as well.
Replace FAQs:
Sophisticated conversational recruitment chatbots have the ability to understand context and intent (via natural language processing). It is possible for them to have open-ended conversations with candidates that go far beyond survey-like multiple choice questions, making the stages of the recruitment process they are in charge of, more natural. Because chatbots can understand questions and provide answers, these recruitment chatbots can make a difference in sourcing, screening and removing under-qualified candidates through the process of filtration.
Recruitment chatbots also have the ability to follow multiple trains of thought in a conversation, recognize ideas that are not related to the topic and yet hold a conversation after which they can navigate back to the original topic.
With their ability to ask and answer questions, recruitment chatbots give candidates an opportunity to express themselves in their own words – just like a human recruiter would. Answering initial candidate questions to scheduling interviews, and even assessing skills
Talview's Talent Assistant Chatbot auto-responds to basic queries that candidates are bound to have.
Qualify candidates effectively:
Chatbots do away with most cognitive functions and allow only the conversational cues to guide the recruitment process.
Mya is an advanced recruitment chatbot that can engage with applicants, ask job-specific questions, and record data so that all the initial screening is taken care of automatically.
From assessment creations and adding clients, to an optimized search function and conducting preliminary candidate screening, Talview's Talent Assistant Chatbot can qualify candidates effectively and make the screening process easier for human recruiters.
Some well-known recruitment chatbots-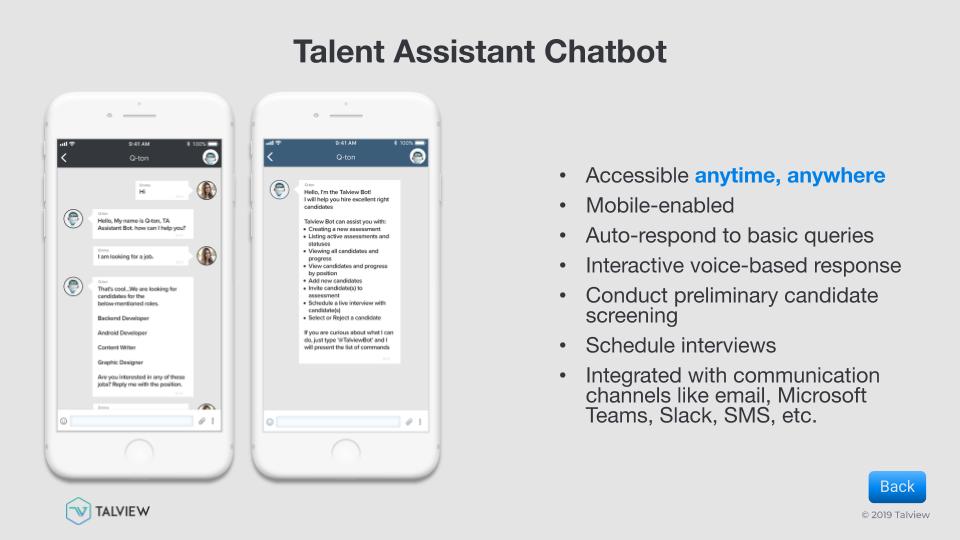 Talview
Talview's Talent Assistant Chatbot provides convenient personalization and decision support to recruitment teams. It saves recruiters lots of time and energy by auto-responding to a candidate's basic queries, providing real-time feedback to improve candidate experience, and shortening the recruitment cycle. There is also a progress tracker for all candidates.
A chatbot is a convenient option because it schedules interviews, conducts preliminary candidate screening, evaluates candidates, provides a ranked list of candidates, and generates and accesses reports. It fine-tunes candidates' responses with the help of machine learning and can be connected to multiple channels like email, Microsoft Teams, Slack, SMS, etc. The Assistant Chatbot is accessible anytime and anywhere with a flexible mobile application.
Talview's ATS partners include IBM, Success Factor, iCIMS, Smart Solutions, and Taleo.
This is how Talview is using bots to boost time-consuming recruitment processes: https://www.youtube.com/watch?v=yi_coVdSdrc
AllyO
AllyO's customers include FedEx and Cheesecake Factory. This was one of the first companies to understand a candidate's experience through their chatbot. The ATS re-discovery feature lets companies even scan through previous candidates who might fit a job.
Xor
Xor's customers have seen an average 33% decrease in time to fill a position. 90% of applicants (out of 1 million conversations with users) who have engaged with Xor's recruitment bot say that their experience was very good.
The future of recruitment chatbots
The concept of 'recruitment chatbots' has exploded in the marketing realm in the last few years. For example, how often in a day do we see a chatbot pop up on our screen from a company's site? Their popularity is soaring because they work well in driving the right types of leads. It's the same principle in the world of talent attraction and talent acquisition – to get more applicants down the funnel by engaging passive applicants. It's quite obvious from the above advantages of chatbots that getting a recruitment bot is a blessing for talent acquisition teams.
Recruitment chatbots will continue to drastically reduce the time recruiting teams spend on sourcing and screening candidates. Companies will increasingly realize that recruitment chatbots can bring a tangible ROI and many intangible benefits to both recruiters and candidates.
The interesting statistics on an average person's response to chatbots (at the beginning of this article) might prove that candidates, too, are willing to put their trust in a chatbot during the recruitment process. Recruitment chatbots are undergoing fine-tuning as and when the requirement grows in the market to make them more responsive and understanding of humans. The more precise they get, the more popular they will become in recruitment processes. Will they overtake the recruitment process entirely? Perhaps not in the near future, because candidates still crave and need human interaction during the final rounds of recruitment and closer to the final stages, as well as immediately after the hiring process. But in the not-so-distant future, we believe that they could completely eradicate the initial steps of the hiring process by humans.
-------------------------------------------------------------------------
Sources:
https://ideal.com/recruitment-chatbot/
https://www.geeksforgeeks.org/turing-test-artificial-intelligence/
https://www.gartner.com/smarterwithgartner/gartner-predicts-a-virtual-world-of-exponential-change/
https://blog.mcquaig.com/recruitment-chatbots
https://www.shrm.org/resourcesandtools/hr-topics/talent-acquisition/pages/many-job-seekers-are-ready-to-work-with-ai-chatbots.aspx
https://blog.allegisglobalsolutions.com/ready-for-the-robots-survey-says-job-candidates-are-mostly-okay-with-ai-apps-in-the-application-process
https://www.hrtechnologist.com/articles/digital-transformation/how-will-recruiting-chatbots-change-hiring-in-2020/
https://www.selectsoftwarereviews.com/hr-chat-bots