Don't Settle for Anything Less than Gold for Your Business - Use Cognitive Analytics in Hiring
In almost all conversations we have with our clients, we have heard the executives say that, "there's so much demand for our product/service, if only we had better quality talent, our business would flourish 3X..." And this, we have heard from various industries, spanning from technology to financial services and manufacturing.
Big/reputed universities, referrals, grades - that's how most companies start fishing for new talent. It's a common assumption that elite schools and advanced degrees are markers of quality.
Then recruiters pick potential candidates based on resumes — a tool that rarely provides sufficient information about the candidate or provides an accurate representation of a person's skills or potential fit. Finally, recruiters and hiring managers assess candidates using loosely structured interviews—inviting base for biased interviews or that doesn't foresee their later performance and is restricted to domain knowledge.
An executive was quoted anonymously on the internet, he said, "If you really want to know if someone is funny, don't just ask them, make them tell you a joke."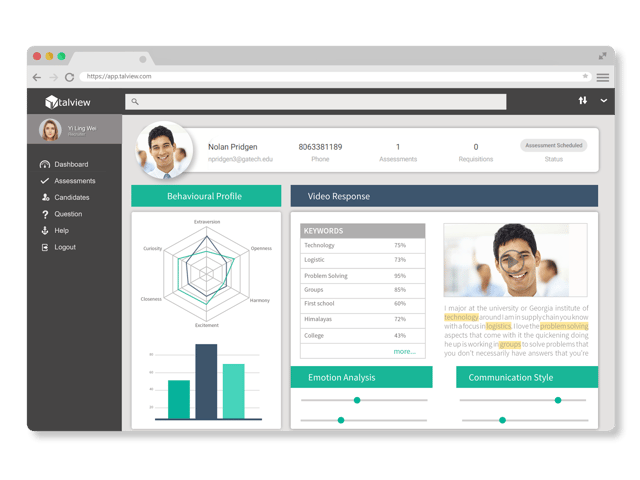 Increasingly, companies are using Analytics in hiring - but what they are using can be termed as reporting old data, at best. Analytics can be used to hire best candidates only when old data is put to use to look for a pattern. Using the pattern, source better candidates and therefore improve quality of candidates.
And the patterns cannot be restricted to just last organization or distance from home to office. It has to include wider aspects from motivational cues to behavioral fitment. Hiring managers only (mostly) look for skills only, not the behavioral fit. Finding skills and competency match is only half-good. And for this we have to first solve the problem of lack of information to make meaningful inferences.
We were discussing the Talent Insights with one of our clients and the CTO said, "... I've seen it happen to me in the past, most ambitious projects fail because the talent was not right…"
What if there is a tool out there that could straighten out all these issues? A tool that not only identifies candidates based on relevant skills but also finds a fitment based on all critical aspects from Behavioral fitment to communication style and motivation. And these fitment not based on any random model, but industry validated Big Five and Intrinsic Needs and Values and competency frameworks from leading global service providers. Yes, we have been working on a platform that leverages strengths of IBM Watson and Smarter Workforce and combine it with Talview's experience of enabling more than a million video responses on our interview platform. A tool to make hiring more bias-free and bring cognitive analytics-qualified candidates onboard - We have been building an engine that uncomplicates these for the users so they implement it on each hire. The vision here is to make the organizations feel comfortable and confident about using cognitive analytics for hiring, not force them into using it.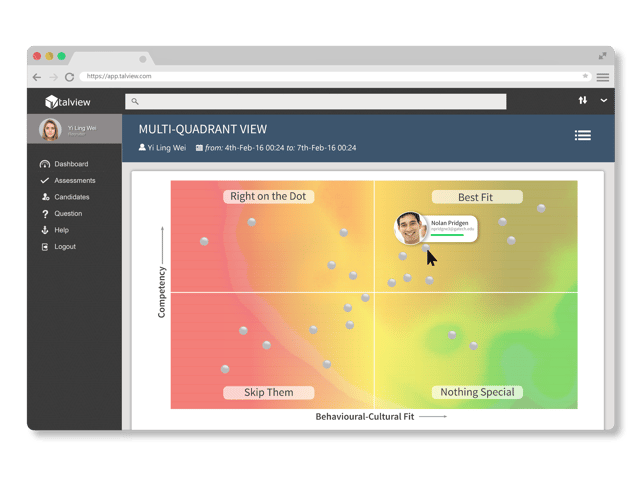 Yes, there are legions of analytics products made every day but Talview Talent Insights is world's first solution that has characteristic differences among all other products which helps it to make maximum impact to your business. It's combination of semantic search, pattern recognition, text, speech & video analytics, video interviewing, speech recognition, skill tests, psycholinguistics and multi-objective optimization makes it 10x better than any other solution available globally. It's ability to help employers hire better and faster can help in enhancing another key component that entails hiring -improved candidate experience.
Building a team that can become your competitive advantage and drive your 10X growth is not a dream anymore, it's possible with Talview Talent Insights.