Full cycle recruiting is generally more common with HR generalists owing to its versatility. This article will also provide deeper insights into why full cycle recruiting should become a common norm.
What is End to End Recruitment?
End to End Recruitment or Full Cycle recruiting encompasses all stages in hiring, right from sourcing the candidate to onboarding the new employee.
Why you need to adopt End to End Recruitment 2.0?
With the gig economy setting in, the next generation of talent is looking to work independently. Statistics show that the best candidates are available in the market for 10 days, which makes time to hire the most important metric. Instahiring is an improved hiring process exclusively devised to bring down the time to hire from months to hours, ultimately making it the fastest way to hire. Instahiring delves deep into streamlining end-to-end recruitment while keeping the time to hire minimal. Before we jump into the similarities and contrasts between the two processes in question, here's a quick look at the finer details of full cycle recruiting.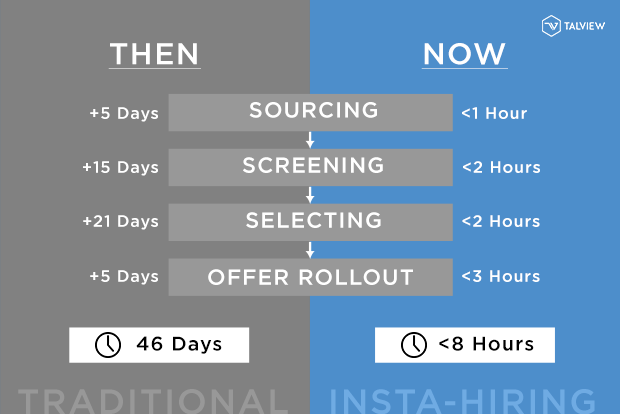 Full cycle recruitment across organizations:
Depending upon the size of the organizations, the responsibilities of handling different stages of recruitment vary. Here's how recruitment looks across different parallels:
In small-scale organizations or startups, the recruiters tend to operate as generalists, managing all responsibilities by himself/herself. In short, they are full cycle recruiters, handling everything that comes under the recruiting umbrella.

In medium-sized companies, there is a designated HR team that is bigger than the former. The responsibilities are divided amongst the team, depending upon the expertise of the team members.

Large scale enterprises have a full-fledged HR team with specialists for every stage of recruitment. In large organizations, recruiters are manifested with individual responsibilities that they specialize in.
There are also instances where organizations outsource specific stages of recruitment.
Stages of Full Life Cycle Recruiting
#1 Sourcing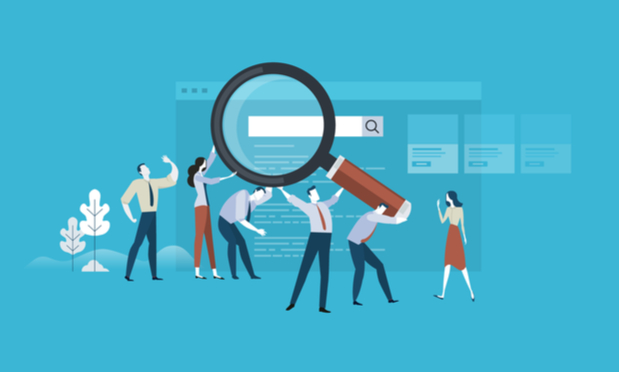 The first stage of hiring is to source the right set of candidates. There are various mediums to establish the same, with social media topping that list. As previously said, the best way to acquire next-gen talent is to discover ways that appeal to the millennials. Sometimes, posting job openings on a few career sites may not be enough to tap the passive audience, which accounts for a whopping 70 percent. Following are some ways to effectively source the right candidates for the role:
The next generation is the most tech-savvy yet and possesses a strong online presence. Not only does social media bridge the gap between the recruiter and the candidate, but also finds the shortest, easiest and cost-efficient way to do so. Jobs posted on social media also have more visibility than those in job portals.
Sometimes, the best way to attract the right employee is to show them how you're treating yours. Employee marketing has become increasingly common over the last few years owing to the change in the way we work. Dynamic workplaces are generating a higher demand than ever, and can act as a catalyst for sourcing quality talent.
Job portals and referrals
Recruiters must make sure to identify the right job portals that will be visited by the target candidates they are looking for. Referrals can also prove to be very useful and can guarantee a steady flow of quality talent.
Intelligent sourcing technology
Intelligent sourcing technology is the need of the hour as automation is key at this juncture. With intelligent, sentient technology, recruiters can consistently save hours on end. The software parses and filters from thousands of resumes without human intervention and can thus significantly scale overall productivity.
#2 Screening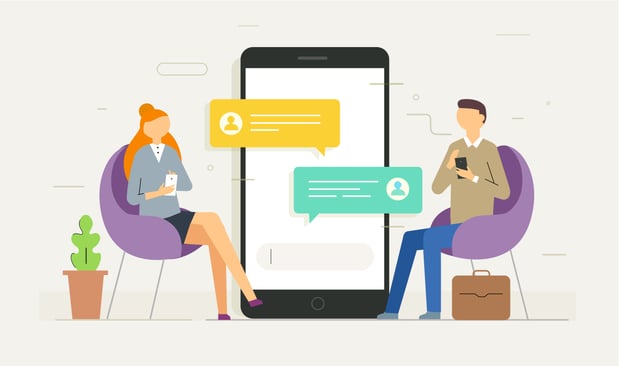 The second stage of full cycle recruiting is screening. After identifying a pool of quality talent, the next steps are to screen and trickle down the candidates fit for selection. The screening process predominantly includes assessments, video interviews. Recruiters looking to source candidates outside their location can effectively levy the use of remote assessments to avoid scheduling hassles and long-distance troubles. Here are some of the ways that recruiters can use to screen candidates:
Proctored assessment is a mechanism put in place to ensure the authenticity of the test-taker and prevent him/her from cheating. Proctored assessments analyze the facial expressions of the test-taker and compute the fitment of the candidate. Proctoring tools can prove to be extremely scalable for recruiters that are looking to improve their quality of hire while keeping time to hire in mind.
Asynchronous or one-way interview is arguably the best way to parallelly process candidates. Not only do asynchronous interviews provide the towering advantage of taking the test at the candidate's convenience, but also facilitate efficient screening with minimal human intervention, and that, perhaps, is its biggest takeaway.
#3 Selection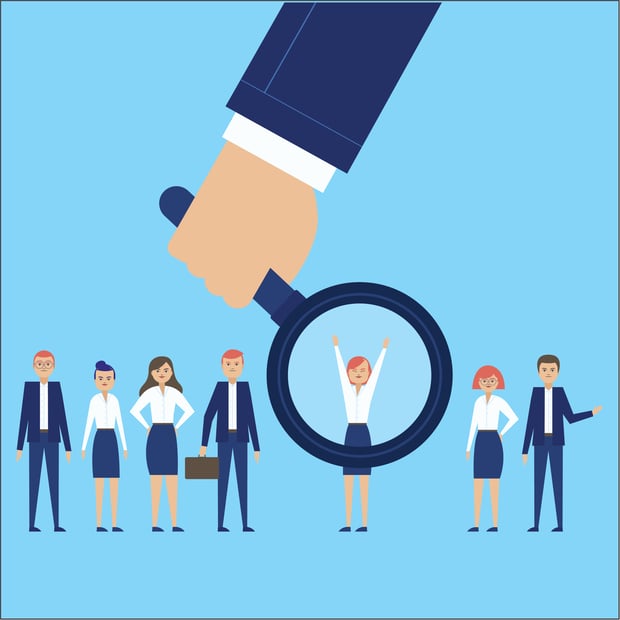 Selection is the most crucial of all the steps in the hiring lifecycle as it is the single most important decision that the recruiter takes. With some of the best-in-class tools in the market, the third step of full cycle recruiting can be easier than you think! Here are some ways in which recruiters can select candidates efficiently:
Behavioral Insights | AI-backed Video Interviews
Video interviews allow the recruiter to establish a face-to-face conversation with the candidate, without the hassle of scheduling an in-person meeting. One of the most important aspects to consider while hiring a candidate is behavioural fitment. What makes behavioral tests stand out from traditional assessments is because it allows Imagine getting a comprehensive report of the candidate's abilities on the job. A typical behavioral report will show the candidate's quantitative score across different set competencies. Behavioral Insights remains to be one of the most dependable ways of candidate selection.
Live Interviews can be of great use if the recruiter is outsourcing talent across borders and/or when an in-person interview is not feasible. Apart from the general ease of accessibility, automation plays a huge role in making Live Interviews the most popular option for screening candidates.
No matter how good the candidate might seem on paper, face-to-face interaction is essential to understand the full picture. In-person interviews play a strategic role in candidate selection.
#4 Offer Negotiation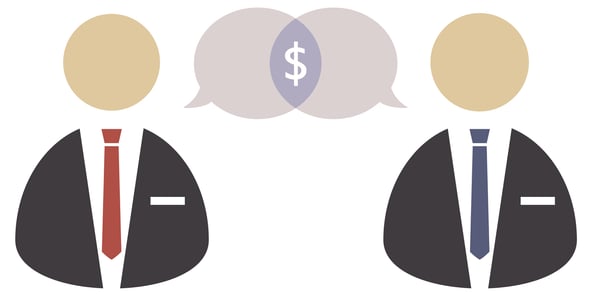 The penultimate step in full cycle recruiting is making the offer. After the candidate makes the cut, it is important that recruiters discuss financial terms with the candidate. The offer negotiation is highly crucial and can sometimes be a dealbreaker, if not performed rightly. Recruiters can check the industry standards for payscale on platforms like LinkedIN, Glassdoor, payscale.com
#5 Onboarding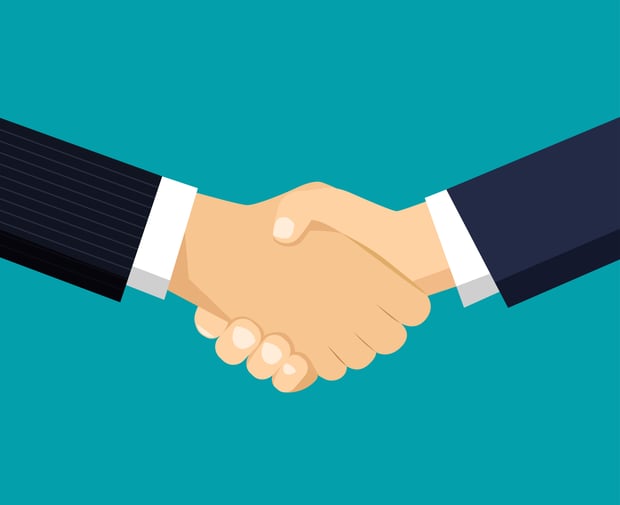 Most people assume that hiring ends when the offer letter is sent. However, onboarding is far more crucial than you think! Onboarding goes beyond paperwork and delves into making the employee feel at home in the new workplace. Great onboarding is characterised by insightful training, fun interpersonal activity and an orientation session for a warm-up. A great onboarding plan is the indicator of a successful recruiting life-cycle.
Tradition vs Automation
Did you know that 62 percent of recruiters are full-cycle recruiters? And yet, full-cycle recruitment isn't as popular as it should be. This is primarily due to the fact that traditional full-cycle recruiting is not scalable. Only 11 percent of recruiters handle more than 50 open positions at a time. On an average, a full cycle recruiter handles 25 requisitions at a time. With automation coming into the picture, more recruiters can now aim to process a large number of candidates parallelly. With automation, say hello to increased productivity, higher candidate processing and minimal human intervention.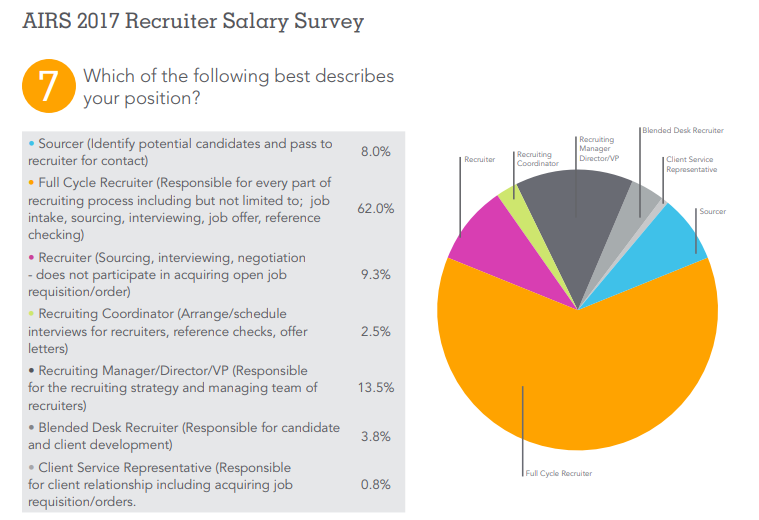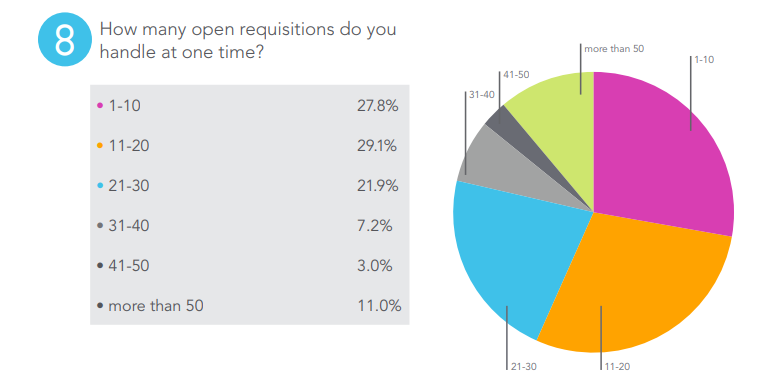 Why full cycle recruiting?
Taking up recruiting as a whole can be far more rewarding to both the organization and recruiter, as compared to individual responsibilities. Here's why:
Full-cycle recruitment helps the same recruiters handle multiple positions simultaneously.

Life cycle recruiting allows parallel processing and not serial processing, thus significantly boosting productivity.

With more automation comes lesser human intervention.

Recruiters can now devote their attention to the quality of hire when the time to hire is being taken care of. (Remember, the best candidates is available in the market only for 10 days!)
Automation is key
In a world where time is money, recruiters cannot afford to spend 2 months hiring a candidate for a 6-month project. Statistics show that the best candidates are available only for 10 days in the market, and the traditional hiring lifecycle goes up to 45 days! Here's where Insta-Hiring and the new lifecycle of hiring steps in. With automation and intelligent software, recruiters can now aim to focus on the quality of hire while the time to hire is being taken care of.
Bots are your friends!
One of the most efficient ways to boost productivity and accelerate large-scale hiring is to enable the use of bots. Bots are commonly misunderstood to replace humans and we couldn't be farther from the wrong. Intelligent bots merely help reduce the magnitude of repetitive and mundane tasks in the recruiting process. Intelligent bots can prove to be a reliable source to screen candidates if used rightly. With bots, recruiters can now create a parallel dialogue with hundreds of candidate, boosting up productivity significantly.
So, what are you waiting for? Come aboard and experience stellar recruiting with state-of-the-art tools in the market! Click here if you want us to help you streamline your recruiting process!