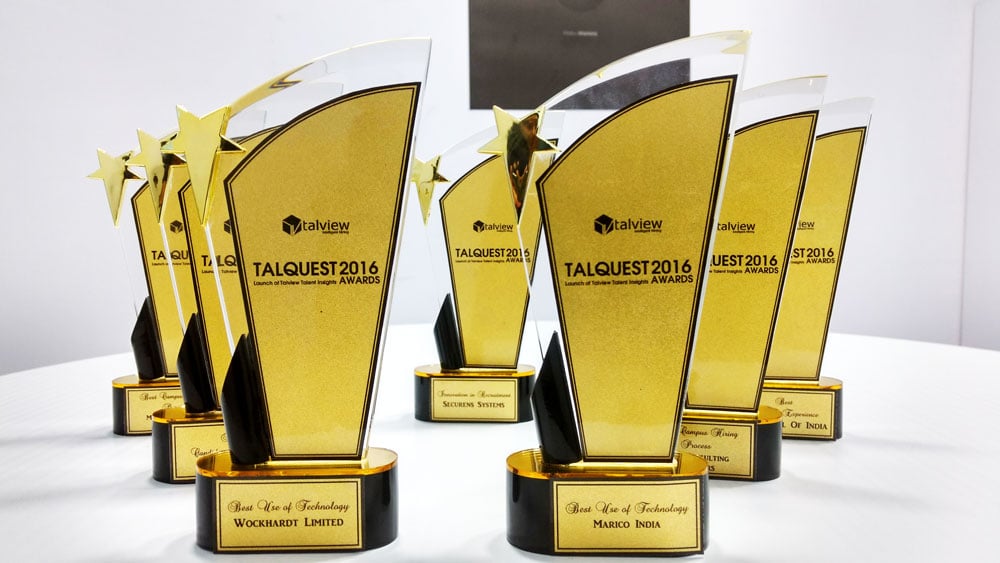 The Award for Best Use of Technology in HR by Talent Acquisition teams in traditional sectors like Retail, Pharma and BFSI. Recognises teams which have taken a leap and successfully used New Technologies to hire Candidates in the strong and steady sectors of business.
Marico- Marico has truly adopted technology in every sense in its hiring practices. They are building up their brands workforce in a massive way with Technology. The Recruiters love the fact that they can now screen the candidates much better with technology and only have the best candidates to turn up for face to face interviews. They have also solved their "No Show "issues. They have taken their conversion from 50-60% to around 95-97 % week. Touching even a conversion of 100% in a week by processing 128 Candidates through the system. They have done it all, from lateral to fresher to even Campus hiring. They are looking to expand using this technology to new geographies.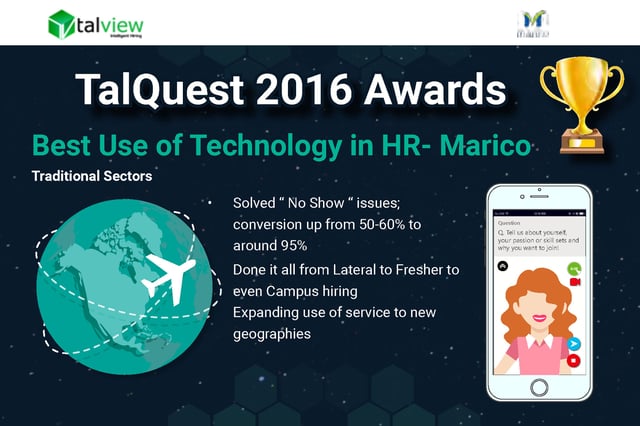 Wockhardt- Wockhardt has been using this technology in its hiring practices from the past 3 years and can truly be considered as one of the pioneers of adopting Technology in their fields. They have made great progress and made this an internal part of their hiring set-up, going to every small town and city in search of the best candidates. They have always had the problem of a large Number of Candidate No Shows and this has been largely reduced with the use of technology and their hiring managers only view the few selected Candidates.
Wockhardt has also used this technology one step further and used it to training their field sales executives and provide them with the required tools to go out there and be a success for themselves and their organisations. Wockhardt is truly building a strong and smart workforce with the help of technology in its hiring practices.