Assessing a potential employee's competencies is an integral part of the hiring process. Today, the three most commonly measured factors are a person's knowledge, skills, and cognitive abilities. There is no doubt that these are important. However, with technological advancements moving at a dizzying pace, there is one quality that not only ranks the highest among all competencies, but also drives the factors mentioned earlier, and that is a person's willingness and ability to learn.
This blog discusses the latest addition to Talview's recruitment technology platform, Talview Learnability Index. You will learn:
What is Learnability?

Let us begin by answering the fundamental question: What is learnability when it comes to working?
In simple terms, it is the ability to positively adapt in a rapidly changing work environment aiming to stay relevant and succeed. It is a skill that is critical to enable people to learn, unlearn, and re-learn throughout their careers.
The key indicators of learnability can include, but are not limited to — readiness to learn, openness to valuable feedback, and the ability to work on them, taking steps to develop and upskill in the constantly changing world, etc. An important learnability skill is the capability to learn from your mistakes.
Employers have been looking for new ways to assess potential employees, and that has given birth to various 'quotients' that are being widely used during the recruitment process. Some of the most prominent ones are:
Intelligence Quotient (IQ)

Emotional Quotient (EQ)

Curiosity Quotient (CQ)
And now, the concept of Learning Quotient (LQ) is at its prime. The term 'learning quotient' was coined by Jennifer Carpenter, Head of Global Recruiting at Accenture. She was one of the first to use the concept in a recruitment context, suggesting that those looking to hire new staff should emphasize more on their ability and willingness to learn. You can learn more about pre-hire assessments here.
While in the past, a person's relevant work experience and, in the absence of which, other proxies like pedigree and cognitive abilities were seen as the greatest indicator, relying on a narrow set of skills today does more harm than good, provided the fast-paced ever-evolving work setting.
Isn't a person's academic performance an indicator of their learnability? Academic performance in a college setting is as different to learning in a corporate as chalk is to cheese. For one, the settings are not the same- in academia, the idea, mostly, is to give students a wide perspective on a subject while in a workplace environment, the focus is much narrower but in greater depth. Time is of much greater essence in the latter and hence speed of learning too. One of the key ways learning at work is different is the mechanism for feedback and its impact. Feedback is typically abstracted on the impact layer at work compared to academia.
Read more about the past versus potential conundrum here.
Let us take the example of Graphic designers. They should be well aware of all relevant software available in the industry. However, it is no secret that software developers come up with newer versions of existing software in order to meet the new industry needs. In fact, there are high chances of there being changes in the role definition itself! Also, some software becomes obsolete and gets replaced by more advanced ones. Here, it is of utmost importance that the designer is able to upskill and learn as and when necessary so as to stay relevant and make sure they are not using an obsolete software or tool.
In a nutshell, learnability indicates a potential hire's resilience to adapt to the consequence of change, critical thinking skills, decision making, creativity and innovation, and emotional intelligence.
How Talview Learnability Index can help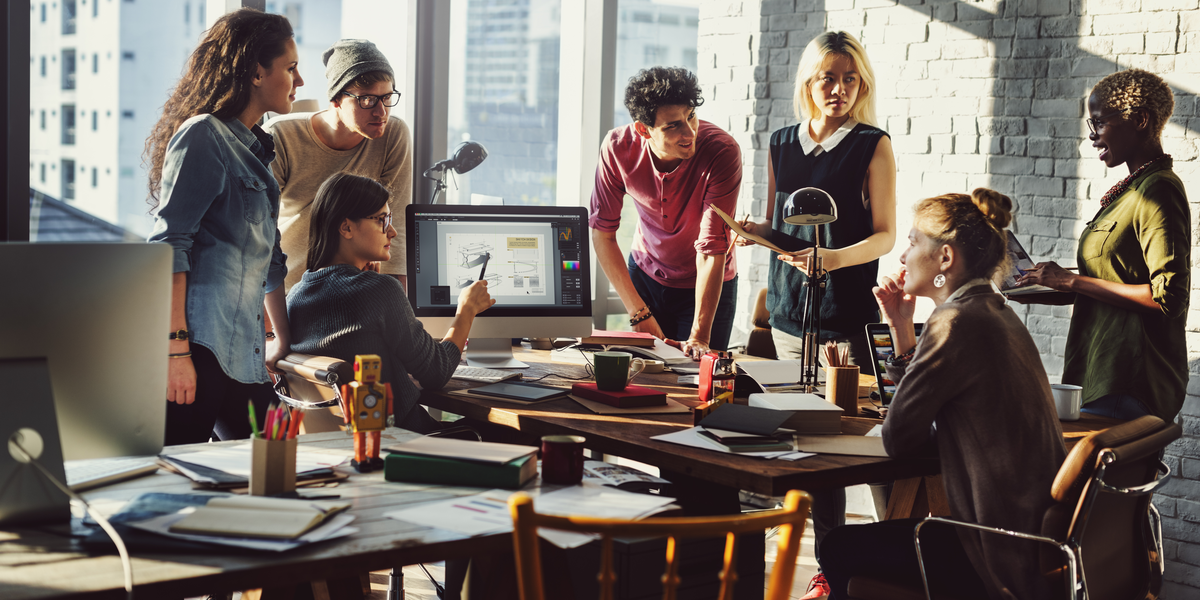 Talview Learnability Index (TLI) is a cognitive and behavioral measure that identifies high potentials who can learn quickly, turn mistakes into stepping stones, and embrace an 'always learning' culture to improve their performance.
Feedback is the most important input to improvement in general and more specifically at work. Appraisals and retros are all examples of feedback. In large teams, feedback could be general and employees need to learn to use it, reflect on it and improve, as continuous improvement is non negotiable. TLI replicates a possible work environment by providing feedback and asking people to work on it.
This is how it works: The potential candidates are asked specifically curated questions as part of their cognitive ability assessments. Evaluating the learnability begins when they are provided some indicative feedback through the course of the assessment, following which they are given extra time to review their answers and make corrections, if any, to ameliorate their performance. The actions taken by them subsequently are carefully analyzed using a proprietary algorithm that helps categorize the candidates into one of the three fundamental categories — High, Medium, and Low probability of being a quick and effective learner in a work environment. It basically tests people on prioritization, guesstimation, and their ability to understand feedback.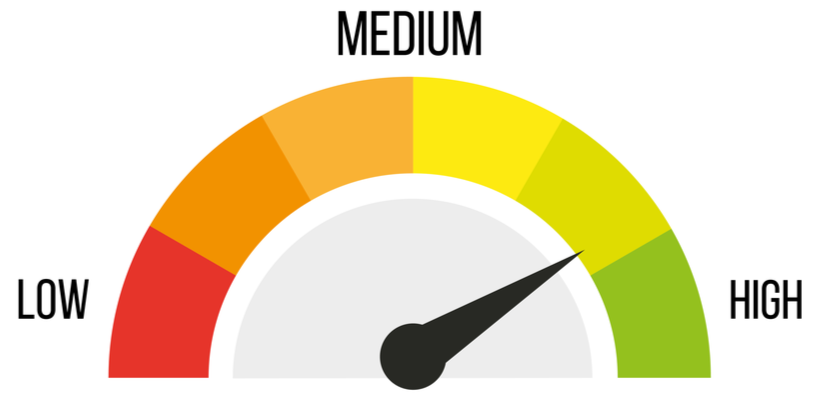 This feature is useful in all scenarios, but more so in campus hiring where the expectation in a new hire is to be able to learn a very large amount in a very short time. Campus recruitment plays a vital role today with as much as 40% of employees hired by on-campus drives. With over 4,00,000 graduates being hired globally, the average cost-per-hire is said to be approximately $3600. This includes costs of college relations, pre-recruitment activities, recruiting trips, company visits, hiring cost, employee cost, and advertising.
Upto 70% of the first year of a campus recruit ends up in learning new things. From processes to domain knowledge, hard skills like coding to "soft "skills like communication and presentation, new recruits often end up experiencing classrooms all over again as they work to become productive. Even after the initial learning is completed, employees - especially in the knowledge economy today- end up going through constant learning cycles. However, if a high percentage of new recruits don't turn into successful employees capable of learning new tasks and getting promoted, the efforts and investment would all be for nothing.
Let us now look at how the Talview Learnability Index can transform the way you evaluate a candidate.
Focus on selection instead of rejection
While the majority of the campus recruiting assessment solutions available in the market help you categorize unqualified candidates from the qualified ones, Talview Learnability Index acts as an additional layer providing predictive insights about a candidate's ability to accept suggestions and act upon it.
In today's ever-evolving job market, where automation is said to be taking over some human jobs, people need to learn new skills that will allow them to stay relevant now and in the future. And knowing if a potential candidate has the willingness to learn and upskill oneself, in the long run, helps organizations to invest and develop their best talent. Therefore, having insights into learnability metrics will guide how best to enhance future hires' performance.
Reduce time spent on hiring
Let's face it - Hiring is time-sensitive. The longer it takes for the recruiter to hire, the more the candidate will think of dropping out. The difference between a good and a bad hire can often be the pace at which the recruitment process progresses. Research shows that the best candidate is available in the market for only ten days. Hence, building an effective, fast, and engaging assessment process becomes key to hiring the right talent.
The Talview Learnability Index is built for speed as it is nothing more than an extension to the existing cognitive assessment by a small fraction. There is no need to deploy a separate assessment to test a potential candidate's learnability. What's more? It ensures a better experience for the candidates as they don't have to take a totally different assessment all over again!
Quickly identify the best candidates
It is no surprise that many candidates who have followed a structured learning process will take time to adapt to the rapidly changing job dynamics. However, some potentials are sure to stand out. Identifying and nurturing these high potentials early in the recruitment process can allow organizations to stay ahead.
Talview Learnability Index enables recruiters to identify candidates who are highly likely to meet the learning objectives of the induction and training process and also take action on the feedback provided. This leads to a pool of potential hires who are ever-willing to upskill and stay relevant while also ensuring to adapt to the changing needs of work.
To sum it up, Talview Learnability Index fundamentally transforms the nature of assessment—from measuring the ability to understanding potential.
To know more about how Talview Learnability Index can transform your candidate evaluation process, get in touch with us today!