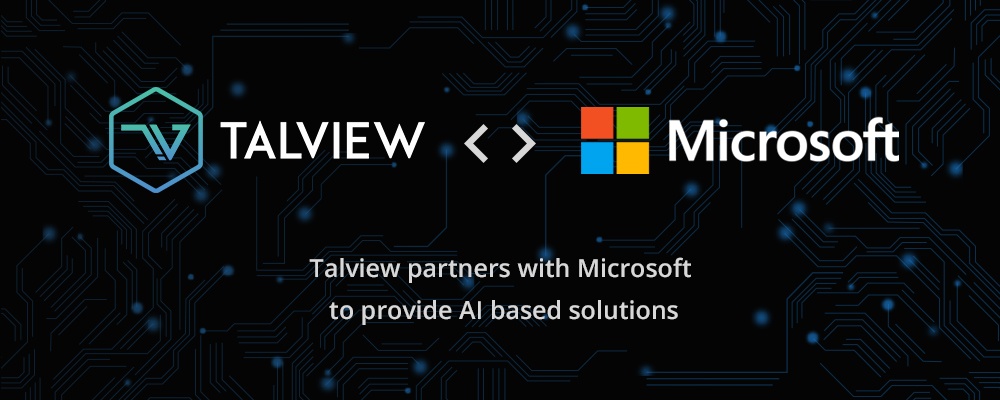 Palo Alto, February 2018: Talview, a leading video interviewing and assessment platform, announced its collaboration with Microsoft to push the frontiers of the application of Artificial Intelligence and Machine Learning in recruitment with the launch of its
Talent Assistant Chatbot, Qton. The chatbot, built on top of Microsoft's Bot Framework & Luis NLP aims to make a significant impact on recruitment automation by improving the hiring process and enhancing the experience for the candidates.
The chatbot is intended to serve as a recruiter's smart assistant to significantly reduce man-hours spent in the early phases of the recruitment funnel. The chatbot can identify and fast-track the best candidates to the next phase of the recruitment process.
Qton provides candidates the convenience of attending preliminary interviews anytime, anywhere. It also helps improve the quality of hiring significantly, by enabling companies to conduct a more holistic evaluation of potential candidates. Thus, helping in filling vacancies faster and reducing the recruitment costs considerably.
Talview is helping companies make more accurate hiring choices by leveraging the use of Microsoft Vision API and Emotion Recognition. It identifies cognitive markers of the candidate from their asynchronous video interview to make the recruiting process more efficient. It also helps recruiters get an insight into a candidate's personality by leveraging psycholinguistics.
"At Microsoft, our mission is to empower every organization and individual to achieve more. Leveraging the power of Azure and the Microsoft bot platform, Qton from Talview will help organizations source, engage, screen and select quality talent more quickly. We are happy to partner with Talview and provide solutions to drive productivity and efficiency in the HR world", said Rajiv Sodhi, General Manager, Partner Ecosystem, Microsoft India.
"We are delighted to partner with Microsoft that aims to enable better merging of digital expertise and human interaction, thereby enhances the recruitment experience for candidates and clients alike. Talview Chatbot technology adds tremendous value to the recruiting process and cements our rapidly growing leadership role in the industry", said Sanjoe Jose, the CEO of Talview.
About Talview:
Talview is an AI-led video interviewing and talent assessments platform that leverages NLP, Machine Learning, and Video Analytics. Talview as an innovative, nimble organization that is in the pursuit of disrupting the global assessment industry and to bring in efficiency through the use of latest technologies. Talview's clientele includes many of the Fortune 500 and has served clients across 102 countries. Globally, Talview has processed more than a million candidates to date. Talview was founded in 2012 and has offices in the US, Singapore, and India.