It's a busy fall season for Talview, with awards, webinars, events, and a new hiring solution to augment the Talview Talent Measurement Platform, designed to improve fair, informed hiring practices, and boost diversity, equity and inclusion, as well as overall talent quality.
Talview Interview Insights
How do you accurately predict candidate work performance if you can't measure and ensure the quality of the interview process and the interviewer?
This is the question that has driven our engineers and product managers this year. The Talview Talent Measurement Platform is designed to smooth the process at scale, removing roadblocks and overcoming hiring barriers for applicants and talent acquisition professionals alike. After spending significant time with our customers' feedback, this was the question that kept recurring.
This question obviously resonated with the judges at Human Resource Executive. From among 150 candidates, narrowed to 30 product demonstration requests, the judges noted an uptick in submission this year, with more than ever before worthy of a Top Product honor. But they had to make a decision.
Top Product of the Year Award
Talview Interview Insights will be unveiled at the HR Technology Conference as the winner of a 2022 Top Product of the Year Award in Talent Acquisition. We are looking forward to receiving the award, and eager to share our latest hiring solution with you at the HR Technology Conference and Exposition in Las Vegas.
Engineered to maximize the effectiveness of the interview process, the AI-powered solution works by analyzing conversations and behaviors to assess the candidate AND the interviewer, helping organizations continuously improve the quality of interviewing. Interview Insights not only monitors interviews, it provides a framework, suggestions, tools, and resources to help Interviewers conduct high-quality interviews – in the moment and after.
Learn more about Talview Interview Insights by reserving a personal demo at the HR Tech Conference. Book Your Demo in advance.
ERE Webinar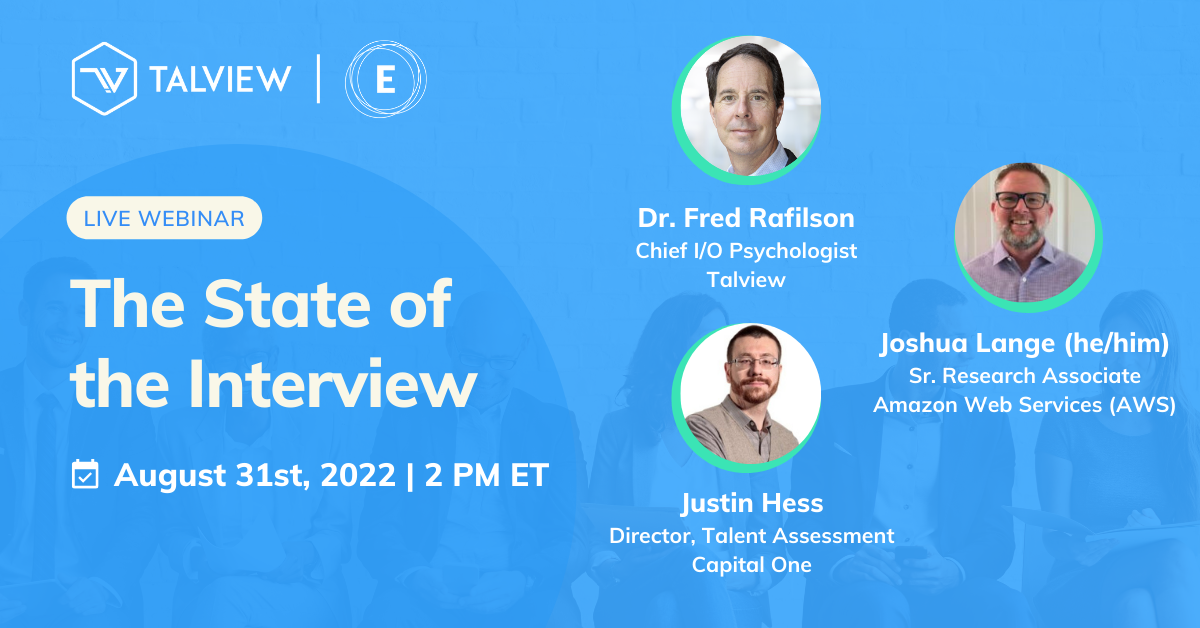 Faced with waves of disruption, from a global pandemic to the great resignation and a growing skills-gap, talent acquisition and human resources professionals struggle to meet hiring goals. At the same time, the candidate interview, the most common component of the hiring process, continues to be a source of inconsistency, inefficiency, and unreliable data.
What's the solution?
Join the panel of experts as they discuss The State of the Interview.
Justin Hess, Director, Talent Assessment, Capital One

Joshua Lange

(he/him)

, Sr. Research Associate, Amazon Web Services (AWS)

Dr. Fred Rafilson, Chief I/O Psychologist, Talview
Wednesday, August 31, at 11am PT, Register for the Webinar today!
HR Technology Conference & Exposition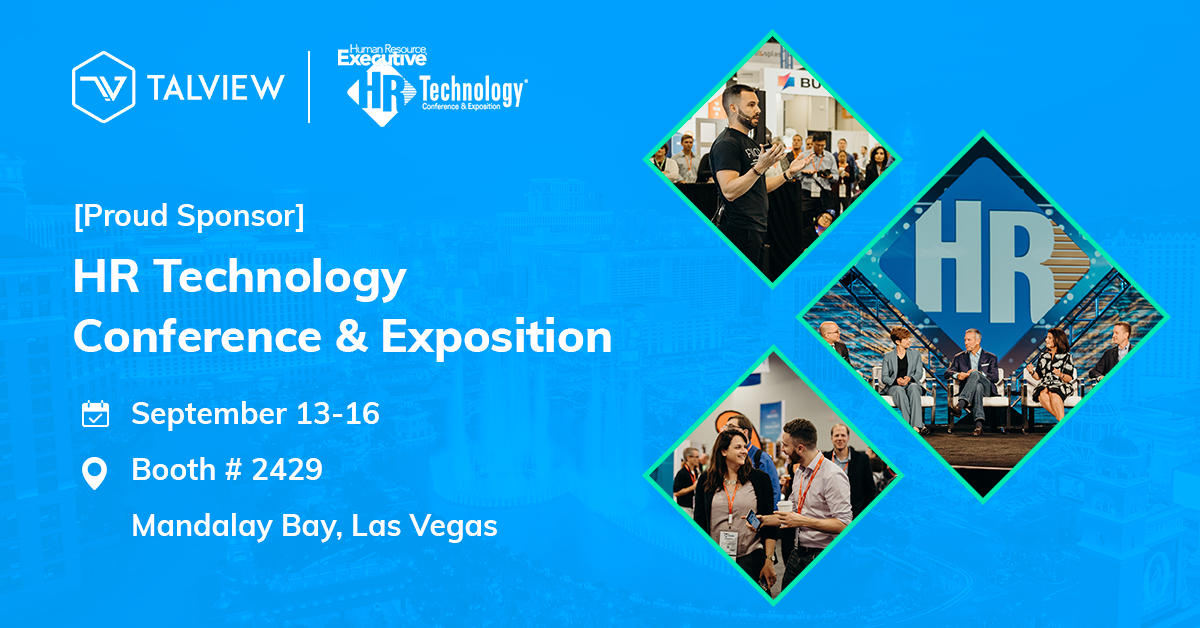 The HR Technology Conference & Exposition is the industry's leading independent event delivering a cutting-edge agenda that benefits HR and IT professionals from all industries worldwide. The HR Technology Conference is intended for those looking to continuously optimize usage of current HR systems as well as those looking to buy.
There is still time to Register to Attend the HR Technology Conference, September 13-16, at the Mandalay Bay, Las Vegas, NV.
See Talview Interview Insights in Action
Drop by booth #2429 to see a demo our new award-winning Talview Hiring Solution, Interview Insights, and enter to win our E-Bike drawing!
We've been quietly working on the new Solution for some time, but now it's ready to launch. We are excited to receive an HRE Top Product Award, but more excited to share Talview Interview Insights with the recruiting and talent acquisition community.
Win a Folding E-Bike!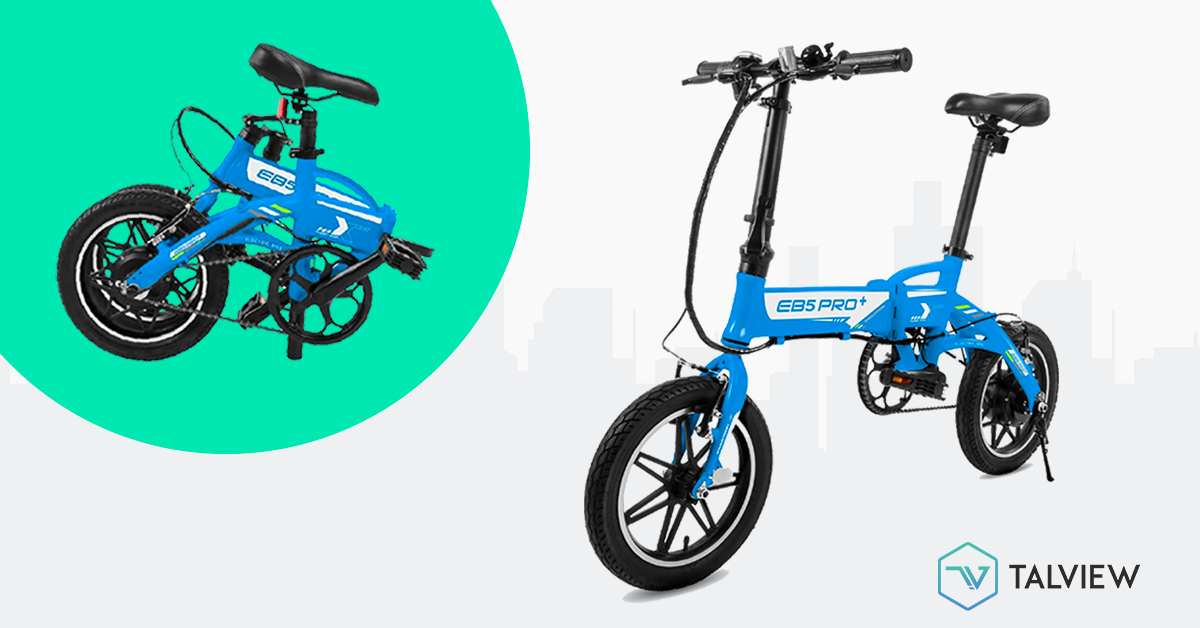 While you're at our booth #2429, be sure to enter our drawing for a Swagcycle EB-5 Plus Folding Electric Bike. Pedal or go full throttle with the battery to reach your destination. We're looking forward to awarding (and free shipping) the E-Bike to one lucky winner!
Conference Session: Build Exponentially Better Teams Through Best-In-Class Interviewing
Organizations define candidate measurement and experience protocols in hiring, but struggle to identify an effective interview framework, an essential component for talent acquisition. This lack of standardization in the interview process can dramatically decrease the fairness, clarity, and confidence in talent decisions.
Thursday, September 15, 3PM

In the Study Theatre
Talview will present a case study on bringing specific and explainable insights to the interview process by analyzing interview conversations and using AI-based cognitive services to assess the candidate and interviewer's performance.
Book Your Interview Insights Demo
Book a Demo today to reserve time for a personal demonstration of Talview Interview Insights or to discuss your organization's specific needs.
We look forward to seeing you at the Conference.