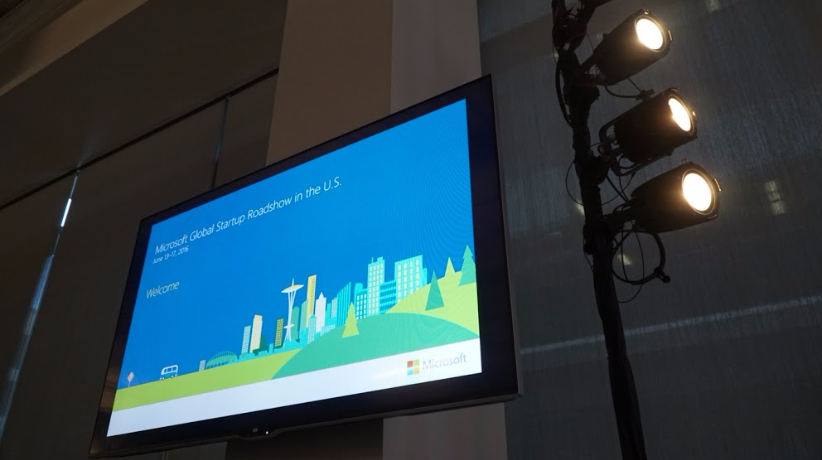 Talview, a leading talent assessment technology startup based in Singapore and Bangalore, will participate in the Microsoft Global Startup Roadshow happening in the US during the last week of April. CEOs from 14 startups from across the globe are invited to be part of the roadshow which includes a meeting with Microsoft CEO, Satya Nadella.
Startups will also meet some of the major Microsoft customers in Seattle and San Francisco and also many senior Microsoft executives. The roadshow commences in Microsoft headquarters in Redmond on 24th April and concludes in Microsoft Campus at Sunnyvale, CA.
Commenting on the opportunity, Sanjoe Jose, CEO of Talview said "It is a very exciting opportunity for Talview to meet some of the top global leaders at Microsoft and in its client network. It is also a validation of the interest of global companies in the value proposition Talview is offering and an approval of the quality of the technology platform we have built over a short span of time. The meeting with Satya Nadella, a leader who is an inspiration for all of us, is the icing on the cake."
Ravi Narayan , Global Director, Microsoft Accelerators at Microsoft Corp. said, "The roadshow is Microsoft's endeavor to support mature startups in our ecosystem who are currently on a mission to gain a foothold in the U.S. market. Our goal is to help strengthen their presence and scale up. We are using the Microsoft network to organize carefully curated meetings where these companies will meet with potential enterprise customers relevant to them.
Talview participated in the Microsoft Accelerator 2016 winter program. Its solution takes advantage of Microsoft Cognitive Services and Microsoft Azure Analytics AI capabilities to help organizations complete cloud based assessment without compromising on test score authenticity. Its cognitive remote proctoring capability is used by organizations like G&D, UNICEF and Bain & company.
About Talview:
Talview is a leading assessment technologysolution provider which leverages NLP, Machine Learning, Video Analytics to help organizations build better teams, faster. Talview as an innovative, nimble organization is in pursuit of disrupting the global assessment industry and to bring in efficiency through the use of latest technologies. Talview's clientele include many of the Fortune 500 and it has served clients across 102 countries.