Rise of Virtual Career Fairs
In today's ever-evolving job market, career success often hinges on one's ability to adapt to change and leverage innovative approaches to job searching. Traditional career fairs, once the primary way to connect job seekers with employers, have transformed into a more convenient and effective alternative: virtual career fairs.

In this article, we will explore the numerous advantages of virtual career fairs over their conventional counterparts and how they can significantly contribute to your career advancement while also having a look at the highlights and offerings of the upcoming Talview Virtual Career Fair 2023.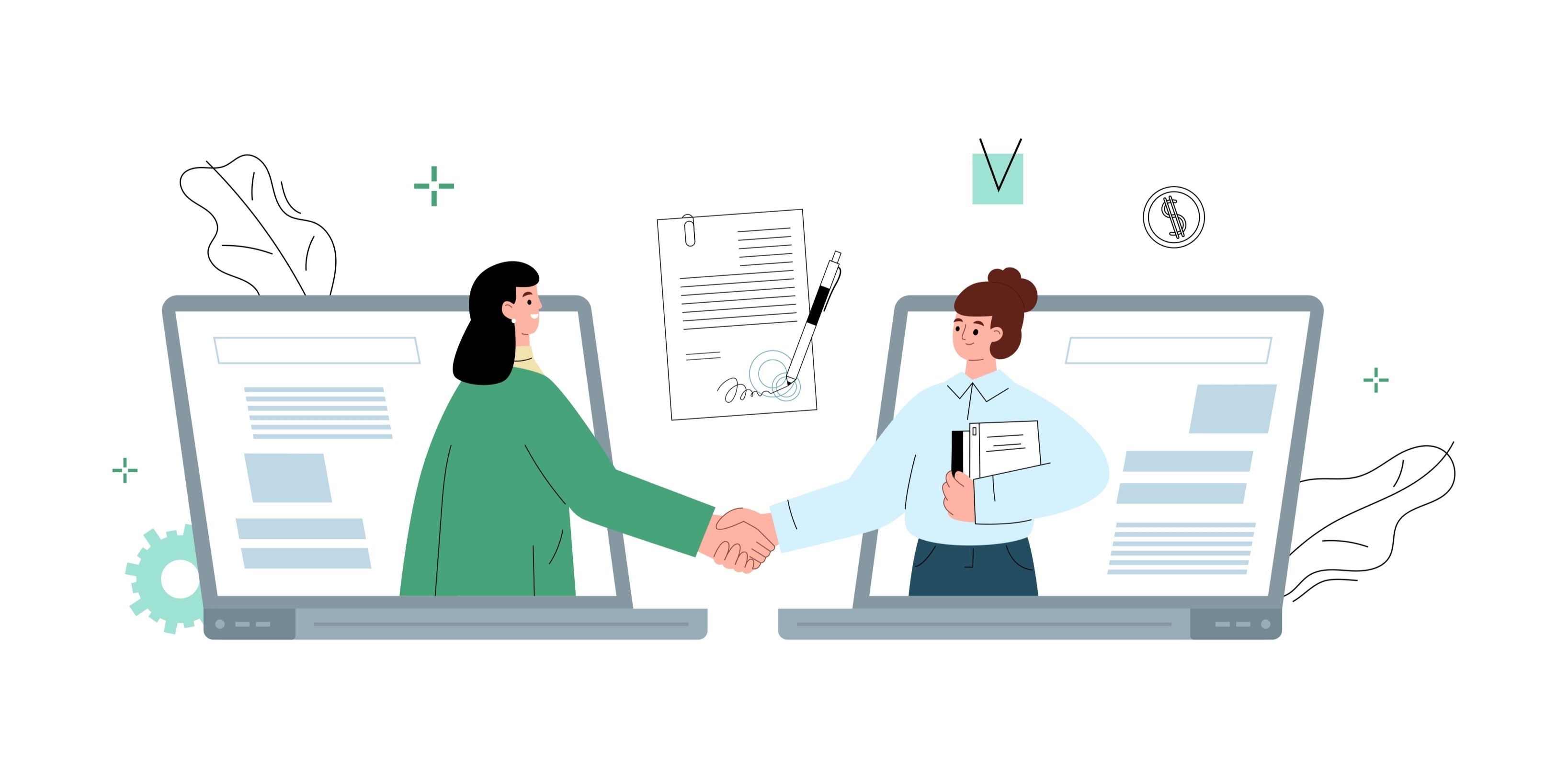 Global Reach and Accessibility
An essential benefit of virtual career fairs is their unmatched global reach. Unlike traditional job fairs constrained by geography, virtual career fairs break down these barriers. Job seekers can now connect with potential employers from across the globe, all from the comfort of their homes. This global reach opens doors to a wider array of job opportunities spanning across various industries and locations.
Convenience and Flexibility
In today's fast-paced world, time is a precious resource. Traditional job fairs often demand participants to travel, invest considerable time, and sometimes take days off from their current jobs. Virtual career fairs address these challenges by offering unparalleled convenience and flexibility. Job seekers can explore job openings, interact with recruiters, and schedule interviews at their convenience, eliminating the constraints of a fixed event schedule.
Plethora of Networking Opportunities
Networking plays a crucial role in career growth, and virtual career fairs excel in this aspect. These online events provide advanced networking tools that enable job seekers to connect with recruiters and other professionals efficiently. Features such as chat platforms, video conferencing, and AI-driven matchmaking algorithms facilitate meaningful connections between job seekers and potential employers, enhancing the chances of finding the right fit.
Diverse Range of Industries and Roles
Virtual career fairs, regardless of the organizing entity, encompass a wide variety of industries and job roles. This diversity increases job seekers' chances of finding positions that align with their skills and career aspirations. From technology and healthcare to finance and marketing, virtual career fairs offer a comprehensive overview of the job market, all in one digital space.
Data-Driven Insights and Analytics
In the digital age, data plays a significant role in decision-making. Virtual career fairs leverage data-driven insights and analytics to enhance the recruitment experience. Job seekers can gain valuable feedback, enabling them to refine their approach and increase their chances of success. Recruiters also benefit from insights into candidate interactions and engagement, allowing for more informed hiring decisions.
Reduced Environmental Impact
As the world places greater emphasis on sustainability, it's essential to acknowledge the reduced environmental impact of virtual career fairs. Traditional job fairs often involve extensive travel, paper-based materials, and resource consumption. Virtual career fairs significantly reduce the carbon footprint associated with such events, aligning with the values of social responsibility, both at an individual and corporate level.
Talview Virtual Career Fair
Let's take a look at the offerings of Talview Virtual Career Fair being organized between 13 September to 16 September 2023 and see how it aligns perfectly with the goals of employers, candidates and universities.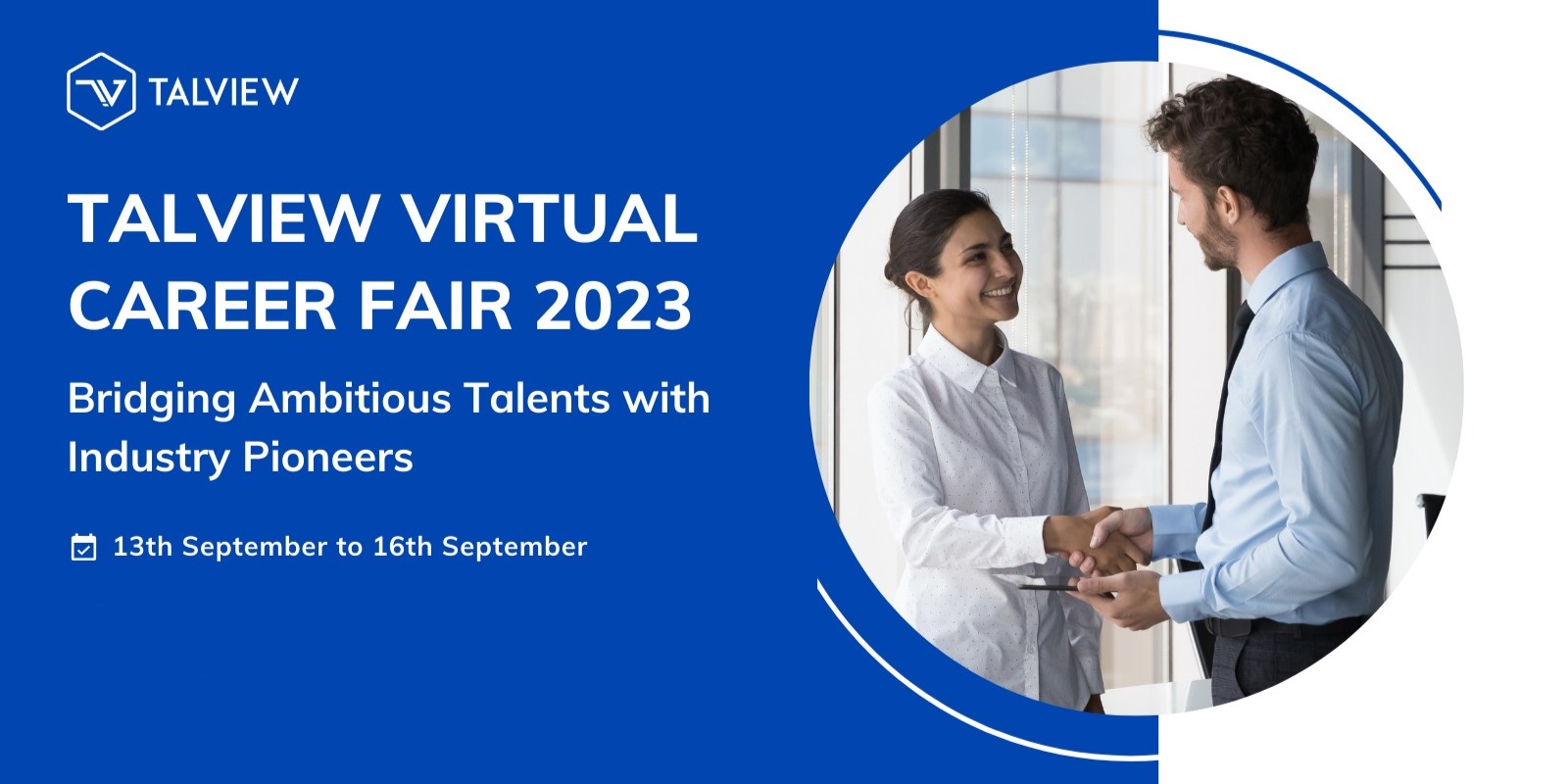 For Students: Journey to Success
For the students seeking to kickstart their journey towards career success, Talview's Virtual Career Fair is a must-attend event. Students are at the forefront, gaining access to a diverse array of companies, ranging from high-profile conglomerates to dynamic startups. This unique opportunity promises a technology-driven hiring process that respects their valuable time and effort. Through engaging webinars, group discussions, and workshops, attendees forge invaluable connections, ensuring they're more than just another face in the crowd. Additionally, a wealth of resources, from interview tips to deep insights about the participating companies, is at their disposal. Talview is here to empower every student's career journey.
For Employers: Discover Top Talent with Ease
Efficiently spotting potentially valuable talent has never been easier. Employers can engage with pre-screened candidates from top-tier colleges across the country, guaranteeing quality interactions. Furthermore, Talview's Virtual Career Fair provides dedicated branding opportunities and speaking sessions, allowing companies to enhance their brand image and showcase their culture, values, and vision. This event leverages innovative, technology-driven recruitment processes, ensuring an efficient and contemporary experience. It's a gateway for organisations to connect with the brightest minds in the industry.
For Colleges: Nurturing the Future
Colleges play a pivotal role in nurturing future talent. By participating in Talview's Virtual Career Fair, institutions can pave the way for their students to embark on successful career journeys. This event facilitates engagement with top-notch employers from diverse sectors, strengthening alumni networks through successful placements and robust partnerships. It aligns with modern standards, ensuring that educational excellence remains at the forefront of every institution's mission.
Conclusion
Don't miss out on the incredible opportunities presented by Talview Virtual Career Fair. The event exemplifies how virtual job/career fairs can revolutionize the way individuals navigate their career paths and establish connections with prospective employers. Embrace the future of job searching, and consider this your invitation to be a part of this innovative and successful community. The journey towards a brighter professional future begins right here, with Talview's Virtual Career Fair 2023!