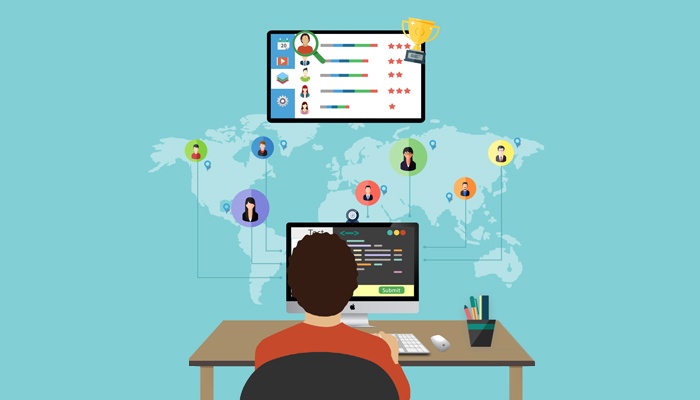 Record Video Log For Future Reference Recorded video interviews can be shared with colleagues and used as an earmark for future candidate search. Businesses can also use these videos for Stereo-lithography(SLA) or audit purposes.
Audio Enabled Video Monitoring Candidate integrity is measured with the option of audio- visual support, it's easy to find out if a third person is feeding answers into candidate.
Global Hiring Across Time Zones That job has been sitting around for a while now, as you are unable to find a candidate that fits the required job profile and referral candidates don't always cut the deal.
You could find talent across time zones without spending money on travel or time to schedule an interview.
Developer Expertise Demonstrated Most online tests lack an option of using a library of their choice for coding - when developers are given this option, their potential tested to the greatest heights
Built-In checks Against Plagiarism Candidate integrity is most important to businesses; finding out that the employee only plagiarizes codes will do no good. An option to block controls like 'copy+paste' helps you identify real talent.
You can refer to our E-Book on Talview's Assessment Platform for details on how much we have developed on this front.