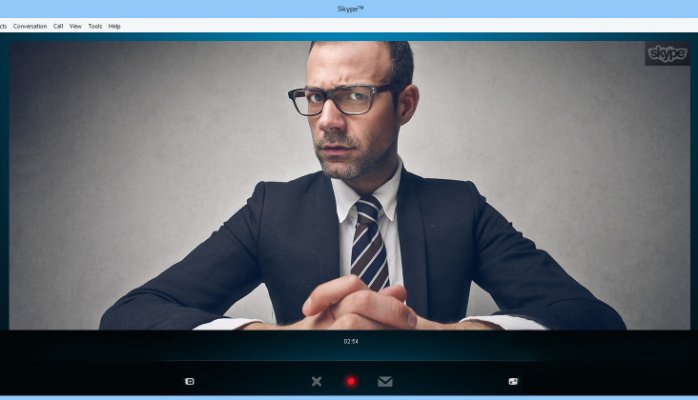 We live in an increasingly connected world today thanks to the ubiquitous presence of digital technology and tools like Skype, which has extended itself to recruitment tasks beyond personal chats with friends and family. Nearly 250 million users worldwide are using Skype to hold job interviews today.
The immediate reasons why businesses are engaging this medium to connect with candidates is that it is free of cost, easy to use and quick in access. Allowing companies to save thousands of dollars every year that could go waste on candidate's travel expenditure for an interview. The low-cost factor is tempting several organizations to adopt Skype as their means to a virtual interview. Most companies need to reconsider Skype as an enterprise solution whether large or small, due to certain technical deficiencies, which mar this tool.
Here's why:
Audio-Visual Quality
The technical issue of how well you may be able to see and hear each other is always prevalent. The hardware test mechanism is rudimentary and can't ensure minimum quality. Skype doesn't provide you real time support, and you need to have the latest version of Skype to avoid compatibility issues. You want to know about problems before so you have a quality experience and show your employment brand.
Multiple Interviewers
Skype is not very compatible for connection to a boardroom AV system. Especially when more than one person is sitting to interview the candidates, one needs adequate audio equipment with advanced microphones and speakers to capture every word.
Personal Accounts
Initially, Skype was created for people to stay connected hence; it works on a policy of creating personal accounts. It is not designed as a hiring tool. You need to connect with the person on Skype before the interview. Connecting through a personal profile can seem intrusive and uncomfortable.
Recording for Later Reviews
If one of the panel members were not available when the interview happened, you might want to record the interaction and share it with him later. You might also want to record interviews for audit purposes. Skype doesn't allow you to do this. Moreover, Skype doesn't have the provision to perform automated video interviews which save significant time for panel and recruiters.
Lack of Security & Privacy
Skype technology is not found to be entirely secure when it comes to video conferencing for business needs. Especially if sharing vital or confidential information about the company, one must ensure encryption and security codes that are unbreakable. Security is the topmost priority for businesses over any digital medium.
Critical Interview Features Missing
Skype doesn't allow you to share a whiteboard with the candidate where he/she can write a piece of code or draw something during the interview. Same way it doesn't allow you to rate the candidate or fill an evaluation form at the end of an interview.
Scalability Issues
An organization looking to interview at least ten candidates every week cannot do away with Skype. You cannot integrate it with your Applicant Tracking System or schedule and send invites/reminders to participants.
Organizations are moving towards a rapidly growing technological world where live video interviews, recorded interviews or others such forms of digital tête-à-tête are taking precedence over the traditional form of recruitment. Live streaming interviews are as close as one can get to face-to-face interaction. One can study body language, communication skills, as well as a person's reactions to spontaneous questions. Skype is a web-based program that allows for such video interviewing.
However, owing to the above-mentioned disadvantages, it is fast being replaced by video interviews platforms to get in touch with a large number of candidates across geographies. Also, it gives flexibility for the candidate to sit anytime, anywhere for the interview at his or her convenience. This means organizations can headhunt for top talent without losing out on key candidates due to time—distance gaps in the competitive world today.
Not only are they cost-saving which is important especially for SMEs, they also reduce barriers of distance to a level where candidates can be interviewed from the comfort of their homes in a different time zone. Crucial for outsourcing recruits from other regions of the world to avoid a talent mismatch, this helps businesses hire apt candidates as per their needs and scale their brand to new markets. Offering a contemporary multimedia-enriched experience, much content can be shared across cyberspace to assess, review, and understand candidate quality through sharing of social media.
Looking for a toolkit that fulfills all your daily recruitment needs? Get it here!