Human Resource is the driving force of today's organizational culture and processes. It is something essential for the programming of the company's operations properly.
Human Resources are the set as well as growing pillars of the organization. HR is submitting its presence throughout the world as there are companies expanding their businesses throughout the world.
Check out top 12 things one should know about video interviewing in this detailed blog post.
To be focused and accurate in your HR strategies and processes, you need to find a mentor whom you could follow directly or indirectly. Here are top hr influencers from APAC who knows everything about HR and are capable enough to give suggestions, guidance of theirs to anyone.
See Top HR Influencers from:
Philippa Penfold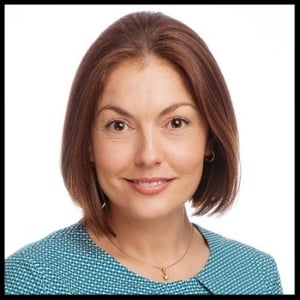 HR & Talent Director, APAC at GroupM, Philippa has an experience of 14 years as a Senior Consultant ( International Recruitment), HR Consultant (Policy Specialist), People & Performance Consultant, Remuneration Specialist, Project Manager, Head of Resourcing Services, Regional Head of Policy and Governance, Senior Consultant, Organizational Change Manager, and HR & Talent Director.

---
Nehla Sadaf Azmi
Head Talent Acquisition Group - Asia Pacific at TCS, Nehla has been working as a Head of Talent Acquisition responsible for overall strategic & developmental decision making and implementation of recruitment processes spreading across 13 countries in the APAC region. Internal & External stakeholder management remains to be an integral part of her role. Her vast experience in the HR profession makes her the valuable advisor of HR strategies. Her skill set includes Talent Acquisition, Team Management, Talent Management, Performance Management and much more.

---
Cara Reil

Cara marks her profession as Group Director Human Resources at SAI Global. She is an international HR executive with over 15 years experience with global manufacturing, financial services, and multimedia/ICT operations. Her previous organizations include Singtel, AMP, PDM Int'l and AXA General insurance. Her full spectrum of experience including Strategic Planning, Talent Reviews, Talent Management Process, Employee Engagement and much more. She would be the choice for guidance in any HR related strategies you can think of.


---
Mike McCarthy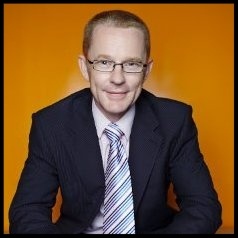 Group Head HR, Asia Pacific, Middle East and Africa at MasterCard, Mike is a Career HR Generalist with wide international and large team management experience. His specialties include Employee Engagement, Talent Management, Mergers, acquisitions & disposals, Recruitment, Employee relations, HR Governance, HR team turnaround specialist.


---
Aditi Madhok-Naarden

APAC HR Director at The Body Shop, Aditi has an experience of more than 15 years as a Manager- Global Internship Program, HR Partner, Manager PAN-European HR Commercials Engagement and Alliances, Head of Resourcing and Talent, Head of Leadership and Talent, Vice President Talent and Development, Senior HR Partner and,HR Director.

---
Arulraj Devadoss

Executive Vice President and Head of HR at SGX, he is an experienced and mature TA professional with 28 years of experience in the Financial Services Industry. Significant track record in providing strategic HR support to business leaders. Other areas of specialization are in building staff engagement, Developing Performance Management and Reward programs, Compensation and Benefits management, Job Evaluation, Employee Relations, Succession planning and development, employer brand and human capital management.

---
Foo Chek Wee

Group HR Director, SEA & Hong Kong at ZALORA - with the mandate to transform how HR delivers business value. He has 10+ years of accelerated HR experience in notable companies such as American Express and Visa. Trusted in delivering high impact HR value and had received strong business endorsements for doing so. His past experience includes HR Executive, Training Executive, HR Team Member, HR Relationship Manager, Club President, HR Business Partner, and Group HR Director.

---
Simon Valentine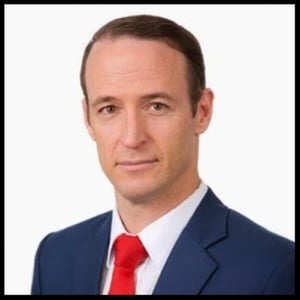 Head of Recruiting at Uber, Simon has a 10 years experience as an Operations Manager- Staffing, Global Head of Talent Acquisition Operations, Global Head of Talent Acquisition and Recruiter. His broad skill set includes Talent Acquisition, Recruiting, Change Management, Talent Management, Leadership and much more.


---
Mark Hedley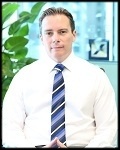 Global RPO Strategy at Deutsche Bank, Mark has got a vast experience as a Senior Manager, Manager, Sales Strategy, Regional Director, Regional Vice President, and Senior Vice President. He has a wide skill set which includes Vendor Management, Talent Acquisition, Business Development, Strategy, Leadership, Change Management and much more.


---
Wije Mookiah

Head of Talent Acquisition SEA at SAP. A Singaporean experienced & Seasoned Head of Talent Acquisition APJ and Global Head of Talent Sourcing with 12+ years of recruiting experience in Information Technology & Telecom Industry with strong experience in supporting Sales, Services, Manufacturing, Logistics & R&D business and experienced in skills leading cross-functional teams, managing consultants in all assignments, justifying new strategy developments, determining and documenting new job requirements for clients, developing HC forecasts, reviewing salary, benefits, International Mobility and implementing policy & best practices to the organization.


---
Rishi Kapoor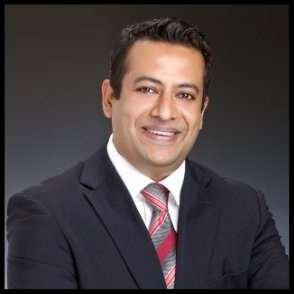 President- Asia Pacific at Pontoon Solutions, Rishi has a rich experience in the professions like Manager- Business Development and Offshore Outsourcing, Senior Marketing Manager, Regional Account Director & Head of Marketing, Senior Vice President, and President. His rich skill set includes Strategy, Business Development, Leadership, Program Management and much more.


---
Sarika Mehta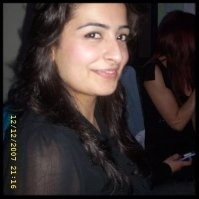 Regional Head of Resourcing - Asia Pacific at Rolls-Royce, Sarika is an Internationally experienced HR Business Partner with a successful background in IT and Telecoms and working across Global/Group environments, EMEA & APAC. Her rich experience includes Organisation Development & Effectiveness, Recruitment and Selection, Complex Change Programmes, Delivering High-Quality People Plans to support Business Strategy, Employee Engagement, Talent management, Performance Management, Process Improvement, Programme Management, Diversity & Inclusion.

---
Alison Baird

Experienced Leader - Talent Acquisition & Management, Alison with 17 years of experience, is a Talent Acquisition Leader with a proven track record in-house, in consultancy and leading outsourced solutions supporting both volume and specialist hiring in EMEA and APAC regions. She has an extensive experience developing and driving recruitment strategy, projects, process re-engineering and operational activity across a range of sectors including Banking, Engineering, IT & Telecoms, Healthcare, Pharmaceutical & Life Sciences and Professional Services.


---
We have assessed the HR influencers based on the following criteria:
1. Over 10 years of experience in the field of HR
2. At least 300+ genuine followers online (notable online presence)
3. Notable contributions in the field of HR
4. Certifications
5. Honors
6. Medals
7. Skillsets
8. Publications
To make it to the list, nominees must possess at least four of the afore mentioned criteria.