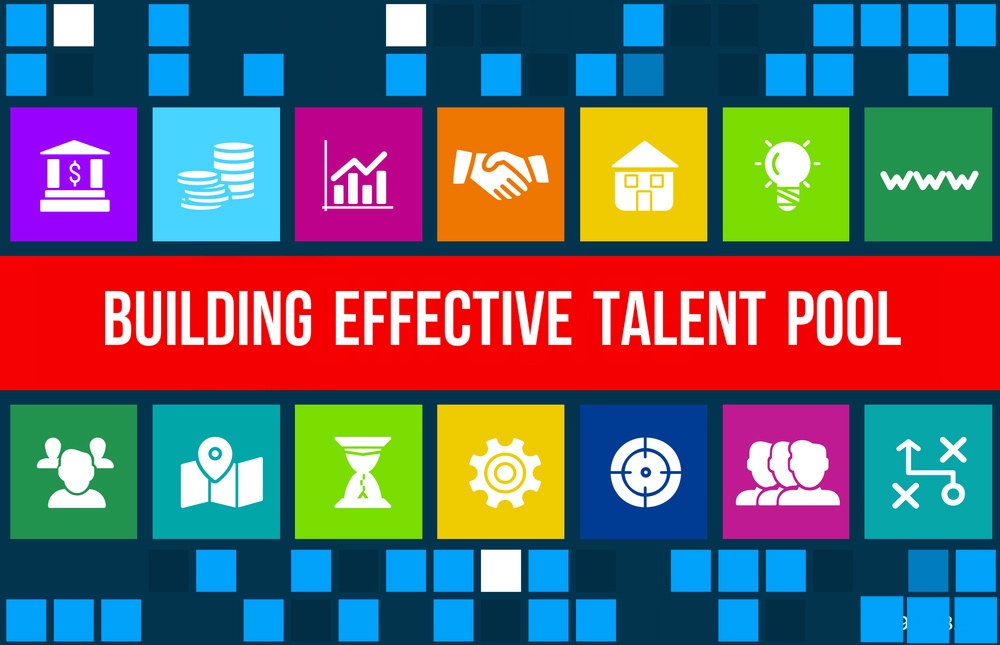 Building an efficent talent pipeline is necessary to optimize your hiring needs. You never know when an employee might go AWOL or what if the hiring managers plan to expand the team. But when these problems do arise, recruiters cannot go looking for candidates.
Like most HR leaders say, "If recruiters take their hiring process from being reactive to proactive, there's nothing like it."
What is talent pool?
There are thousand articles out there to describe talent pool but we'd like to define it to establish a ground to discuss the article further. Talent pool is an engaged community of qualified internal and external candidates who are actively interested in your organization, your industry, and your success and are engaged over time to fill vacancies and refer people they know. These pools act as sort of a queue line for recruiters as they are comprised of potential candidates that best suit the employer's needs. Building them optimizes your hiring needs.
So, does this system really help tackle time-to-hire?
We have already established that building a talent pool is an effective way for recruiters to ensure a constant flow of candidates is available if needed. Talent pools are essentially small, targeted groups of candidates that are available because they are already pre-screened or pre-assessed and potentially ready to work for the company (this is inferred due to previous interest in a job posting or based on how engaged are they in your talent outreach activities). So how exactly does it help? Hiring a candidate takes an average of 40 days; that's a month and 10 days. You spend that time to source, assess, engage and on-board the candidate. Executing the hiring process becomes much easier and faster (it can be as low as 7 days) when you have to reach out to a candidate who is already engaged with company's culture. All you have to do is revisit the candidate and offer them the role.
What are the current problems faced by HR department?
Lack of 'pooling' capabilities of an ATS: Applicant Tracking Systems have a number of limitations and one of them is lack of talent pooling capabilities. They can screen candidates based on keywords in the resume. But they don't capture candidates' engagement level in its system for future use. You'll need a superior platform for this.

Read: The Demise of Applicant Tracking Systems

Maintaining talent pools: When candidates are manually pooled and deliberated over in a pipeline, they need to be effectively maintained so that other recruiters can or recruiter next in line can access the details in his/her absence. We're looking at a global governance system that enables all recruiters to pick candidates from pipeline. It will be much better if the systems can proactively recommend candidates from past to a recruiter based on his/her requirements.

Low engagement modules for candidates: Smaller pools can be engaged over email. That also is not an effective way to engage with candidates. Personalizing emails and messages is not an available option in most systems for bulk mailing. Candidates need constant contact from the HR to make them feel special. Unlike older techniques, engagement must be through a rich media module that includes images, videos, and other creative forms of media like offering them online courses and tests.
How to build effective talent pipelines?
Before we get there, here are a few questions employers and recruitment heads need to ask themselves.
What are you doing to establish and build relationships with candidates whose skills align with your future needs?

What are you doing to ensure that you are capturing talent in a way that allows you to find that talent quickly when you need it in the future?
If you have answers to this, your job is half done. But, read on so that you have equipped yourself to build an effective talent pool to fill an on-demand position.
Create a process that continuously assesses talent needs: Opening up an internal platform with the recruiters that provides them basic talent analyticsabout new geographic locations that business is planning to open up; new projects in the pipeline, even if it is not definitive at the time.

Be sure that your current practices are fostering your talent pool efforts for the future: Black and white job descriptions that say these are the responsibilities we are looking at is really really old stuff that subdues your employer brand luster. Post a dynamic job description. Take a bold step and put all the current job descriptions in a hidden folder (just in case you need it to refer) and start fresh. Start with exploring what skills, education and experience your company seeks.

Look Internally: That's your holy grail for quick recruitment. You've obviously put in lot of efforts to hire the candidate which means culture-wise s/he couldn't be a wrong choice, align your hiring manager's needs with the candidate's skillset; voila you have just filled the position in less than 15 days!

Find a platform and create a community: Just like every movie buff out there who likes to know what happened behind the scenes; candidates also like to know inside stories of working for a company. Make that available for them through blogs, webinars, recordings, post pictures of team outing. For instance, setting up webinars featuring industry experts who can offer insights to candidates. The purpose of this from the employer's perspective is that, candidates can invite their friends and peer to the community themselves increasing the talent pool for future needs.
That's how companies must go about building an effective talent pool; a plan that saves a lot of time! No productivity is lost from the team's perspective.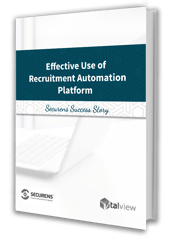 Securens leveraged video interviews and won an award in recruitment innovation category.