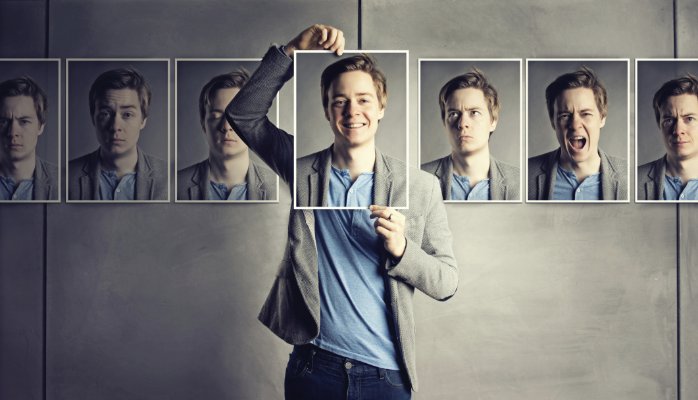 What is perception? Not necessarily something based on reality, it can just be a perspective an individual has based on one's view of a particular situation. When we talk about an organization, what matters the most are the employees and so what they perceive about the organization itself becomes key to its growth. Reality may be different but how employees view the reality is something for organizations to look at.
Check out top 12 things one should know about video interviewing in this detailed blog post.
In employee relations, perception is a major factor. Most of the times, it is formed by organizational roles, styles of leadership, styles of communication at the workplace etc. and so it is very important that the organization be able to form the correct perception in the minds of its employees. Thus a proper and effective supervision is required to prevent employees from having a wrong understanding.
Communication is the Key:
For anything to be a success, communication is an important aspect. Anything that we do will not make any sense if it is not communicated well to the target audience. One important step in reaching out to employees in the right way is to foster a culture of transparency.
When employees know what the organization is doing, it is easier for them to understand their roles and how they can best contribute to the big picture. Moreover, when there's a lack of transparency that can foster fear and lead to rumors that inhibit engagement and productivity. Hence, regarding employee perception, it is crucial for companies to ensure aggressive communication about its goals, mission, and vision to its employees.
Engaging Employees:
To achieve the desired organizational objectives, it is important to have not only the right HR practices in the organization but the right employee perceptions of those practices. Employees would be more engaged if they found that the HR practices were more motivated by the organization's concern for high-quality service and employee well-being rather than finding out that the practices are motivated by a desire to reduce costs and exploit employees.
Empower Them:
When employees perceive that HR practices reflect a commitment to quality, and are based on seeing employees as assets, they have higher commitment and satisfaction. If they viewed a practice as a sign that the company values quality service or products, and will empower employees to produce them, employees are more satisfied. In today's time and age, more than fifty percent of the workforce is millennials, and one of the best ways to keep millennials engaged is to give them a platform for innovation. Empowerment and Autonomy are something that millennials crave for. Empowerment is the best way to engage young talent by offering opportunities for new ideas.
The Upside of Better Work Perception:
Organizations are taking many initiatives to form a positive employee perception for better productivity. Involving employees in the business planning process, creating knowledge sharing systems, creating open sharing spaces, presenting the financial state of the company, encouraging and providing learning opportunities, generate excitement about upcoming activities are some of the ways organizations are practicing for keeping employees engaged with the workplace.
The bottom line is that although employees' perceptions of HR practices can vary from person to person, companies that ignore those perceptions risk hurting their bottom line.
How Company Culture Affects Employees
The Wikipedia definition for organizational culture states, "Behavior of humans within an organization and the meaning that people attach to those behaviors.", however, this just gives a basic overview of the whole concept and does not really explain it.
A company's culture is basically defined by two components, i.e., the way a company runs and what are the values the company shares. A company' s culture is pre-existing in the basic DNA of the organization and is something that the employees of the firm carry with them.
The company culture is defined by a number of factors, such as the vision and mission of the company, the values that the company is based on, norms defined by the firm, system, language, beliefs, and habits that are followed by the company. All of these are integral components that help the employees and the consumers to identify the culture of the organization.
The culture of an organization has a substantial impact on the employees of the firm, this is what helps them identify and connect to their organization. A company which believes in the certain set of values passes it on as a legacy through the years, if every employee connects to these values then they would be associated with the company for a longer period of time, they learn more, participate more and enjoy the time they spend in the organization.
However small or large the company maybe it is necessary for them to be to associate with the organization they work for and the culture of the organization plays an important role in that regard.
A bad or undefined company culture would result in chaos and create distrust in the minds of the employees towards the company. Not every business has the ability to totally substance out a long haul arrangement for organization development and culture. Actually, particularly only a few organizations do this since it requests a specific trust in your organization's long haul survival – something that can be difficult to find in these dubious financial times.
All things considered, in the event that the company has invested a ton of energy concentrating vigorously on the development and getting new workers, it may be a great opportunity to step back to see what sort of culture is emerging.
How To Ensure Your Employees' Happiness?
An engaged employee is characterized as one who is completely consumed by and excited about their work thus makes positive move to encourage the association's notoriety and interests. But how does one ensure that their employees are happy and feel connected to their organization?
Well, the answer to that is a few simple tips that any company can apply.
The most basic step or technique is to appreciate the work of your employee, a small thank you mail or some gesture to praise them would make them feel valued for in the company and encourage them to work harder. This does not have to cost anything to the company too, a chance to present their idea in front of the senior management, a day off, or an appreciation mail would work as well.
Another point to consider is that we can mold our company's culture in a manner that it not only identifies the values of the firm but also engages the employee in a manner that they connect to those values. A bad company culture would be toxic for the employees, so it's necessary to define the culture, try to make it as innovative and agile as possible.
Happy employees have two qualities in their leaders: solid execution and straightforwardness. To get the previous, concentrate on administration abilities — not general employment aptitude — when filling initiative parts. Because a worker performs well in their employment doesn't mean they'll perform well in the event that you elevate them to an administrative position.
Finally, direct your employees on their way of expert development. You can't simply concentrate on their present place of employment obligations and anticipate that they will do likewise until the end of time. Discover what their interests are, and help them seek after those interests by giving them extra duties at work or supporting extra preparing.
If your employee wants to climb in the positions, make the advancement procedure clear and responsible. Also, ensure you've bolstered their expert advancement so they're set up for the new part.
These steps don't take much in the method for assets, just exertion. In any case, that exertion will profit your organization by helping you get a more grounded group, a more positive workplace, a more contributed workforce, and the various advantages of high employee engagement.
Know how better candidate experience can boost employer branding with Video interviews !