Stop for a minute and imagine your bulk hiring process.
Thousands of resumes, shortlisting of candidates, interview scheduling, segregation and selection of candidates and finally
on-boarding the selected candidates. Even before this, you have a talent acquisition team working day and night to invite candidates and recruiters, assign panel members, coordinate and schedule interview timings, decide the venue, take care of logistics, and many other never-ending procedures.

This being a tedious task, hiring many individuals within a short period of time becomes even more challenging.
We have tackled this situation and brought you the most feasible solution. Introducing our brand new feature called 'EVENTS' to help you digitize your high volume events, bringing together recruiters, panels, and candidates- seamlessly, and at scale.
We help in turning your talent acquisition team into a superhero squad that can manage multiple job requisitions/workflows on a single day at the tips of their fingers.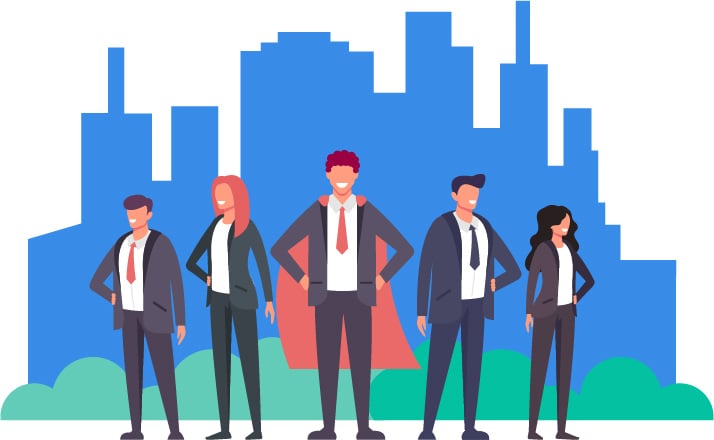 Now, experience how simple and rapid hiring has become with the "Events" feature on Talview's InstaHiring platform.
Here are the features that you wouldn't want to miss:
One event many requisitions.
Create an event and add the details.
Visual Illustrations will help you have a quick glance at the candidate current status.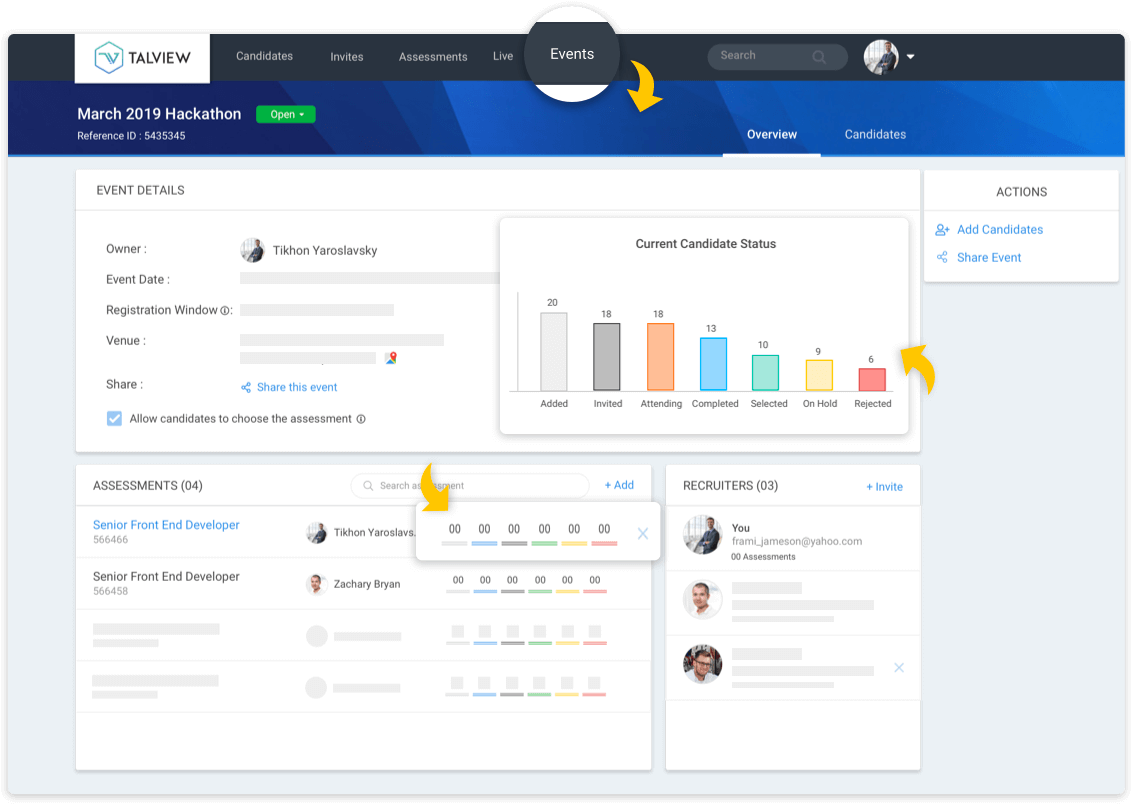 With a provision to share the event on multiple platforms like LinkedIn, Email and many more ways, you can reach the right candidates faster.
Create a pool of recruiters by inviting recruiters to join your event.
Different recruiters joining an event for different requisitions
Feels like a job fair? OK. Let's call it a digital job fair!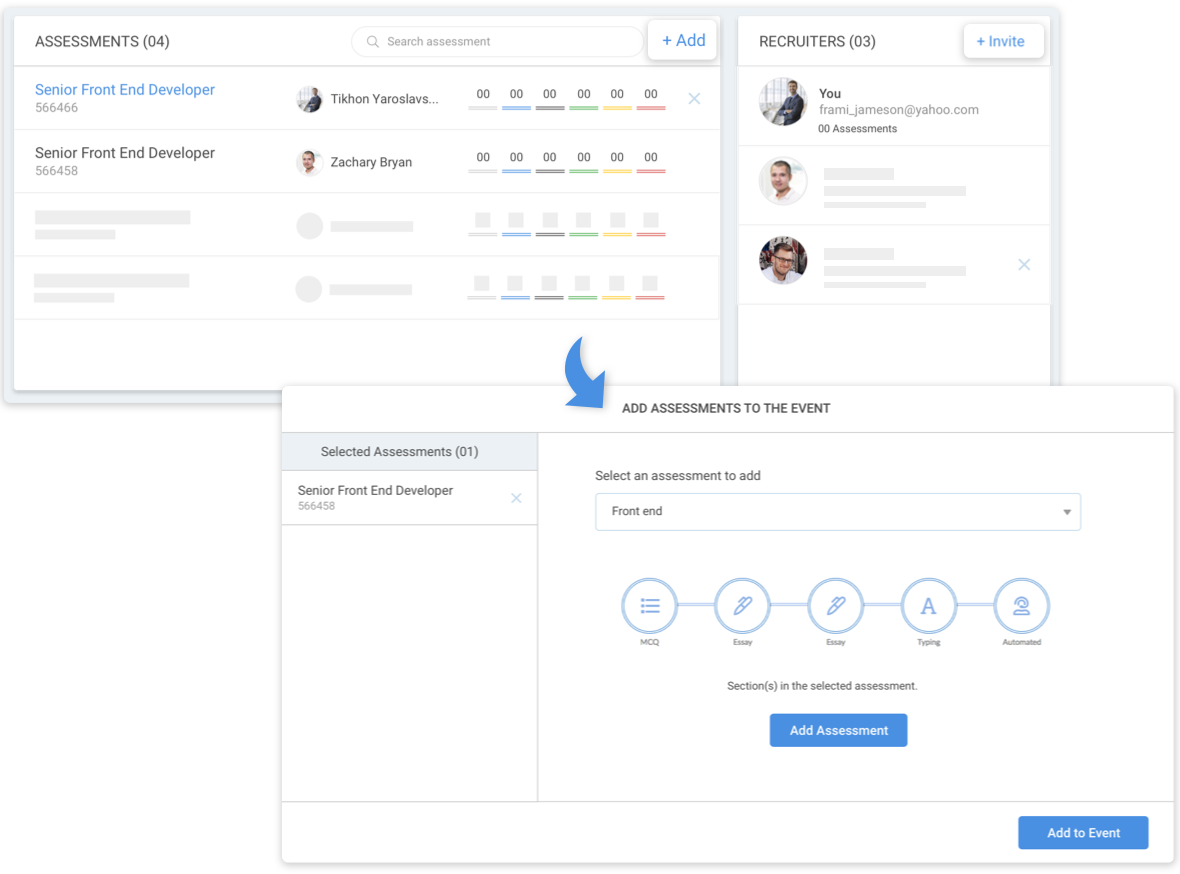 Invite recruiters to the event and add assessments.
Now it's not just a pool of candidates, but a pool of recruiters too!
Every recruiter in the event can handle their assessment independently.
Assigning the panel is quick and simple. Invite a panel and the rest is taken care of!
Invite hiring managers as panel now. The panel has a choice to accept or decline the invitation. Once they accept the invitation, the panel can choose to evaluate a section of their choice.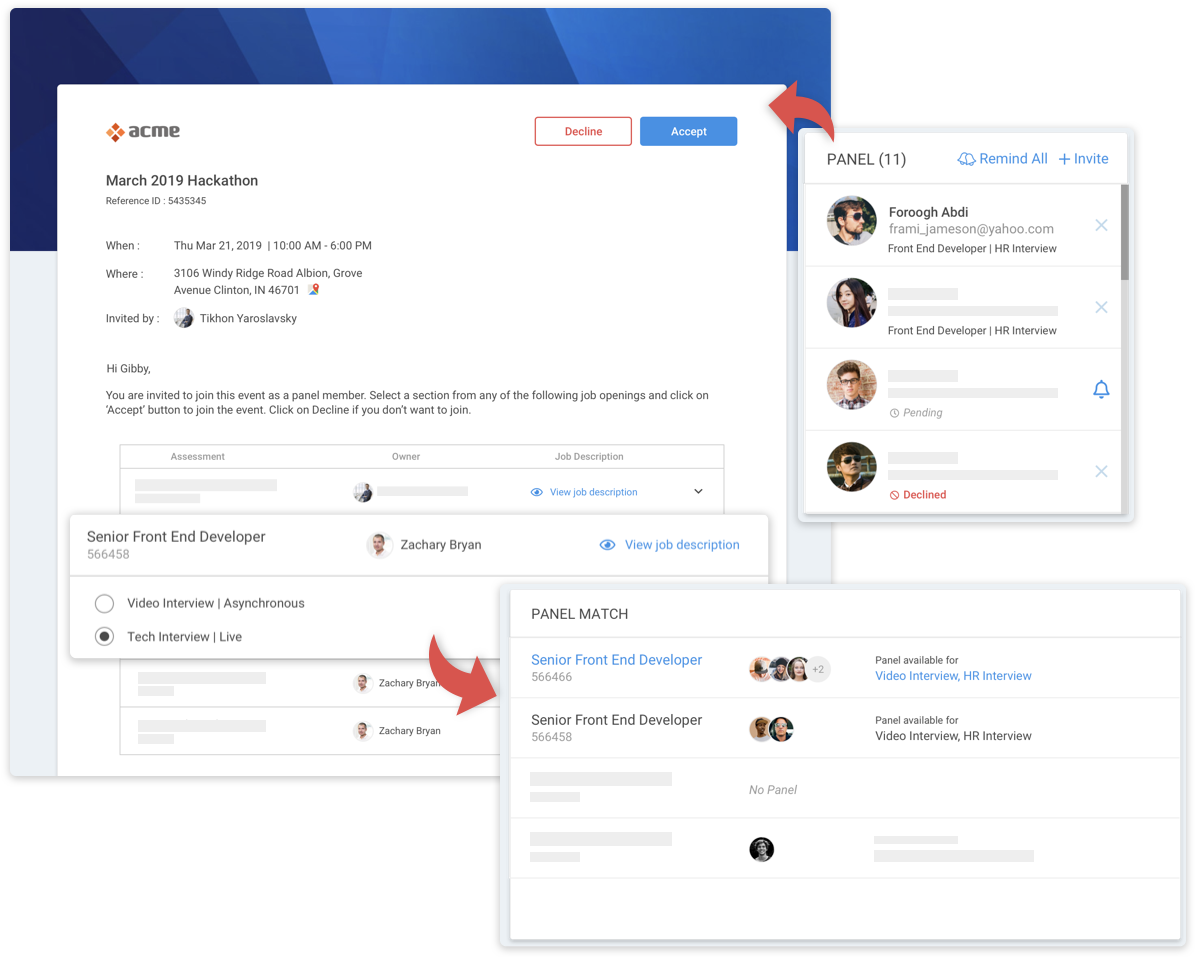 You can also track candidate application status and send a reminder to the panel and the candidate both.
The best part of creating events?
From creating an event to completion of the event, every step is configurable on the platform. Using "Events", bulk hiring will be an effective and efficient process. One glance of the dashboard and every information is available right from candidate assessment status, easy track of recruiter collaborations, and panel availability to the event details.
Add on point: Digitized data is accessible at your fingertips. Without any effort, you will have a warm pool of competent candidates ready for your next event/requirement!
Still on doubt with this feature?
Connect with our team now and have a walk through the feature!