Whether you work as an independent contractor, a freelancer or are looking for like-minded individuals to help launch your project or startup, going remote might just be the thing you need in order to succeed.
According to Small BizGenius, 40% of people feel that the greatest benefit of remote work lies in flexible scheduling, with 76% willing to stay with their current employers if that were an option going forward.
A similar study published by CNBC discovered that 70% of professionals already work from home remotely, with 53% working from home at least half of the week. These numbers showcase a shift in global workforce expectations and the fact that comfort became just as important as income to professionals around the globe. However, this also means that you, as a project lead, should be thorough in your goals to build a strong remote team that you can rely on to get things done. With that said, let's take a look at what you can do to achieve just that, as well as some of the concrete benefits of opting for such a path in 2020.
The Reasons to Build a Remote Team in 2020
At their core, remote teams collaborate to achiev common goals and deliver an end-product to their clients or customers — but why should you build one personally? There are plenty of ways in which remote work conditions trump those which can be found in physical, office space collaboration.
Henry Trevor, Head of HR at Studicus had this to say on the matter:
"With the ever-increasing availability of cloud-computing, web-based project management platforms, as well as affordable and intuitive hardware to boot, now is the time to shift your operations to remote collaboration. As a result, your coworkers will become productive, motivated and stress-free knowing that they can deliver from the comfort of their living rooms or home offices."
If we broke down the concrete, practical reasons as to why you should build a remote team in 2020, the list would include but not be limited to:
Streamlined selection and hiring process

Flexible work hours and milestone-based collaboration

Better response times in case of emergencies or revisions

Lowered margin of error for misplaced or outright lost data

Low upkeep and high ROI due to the lack of logistics and office space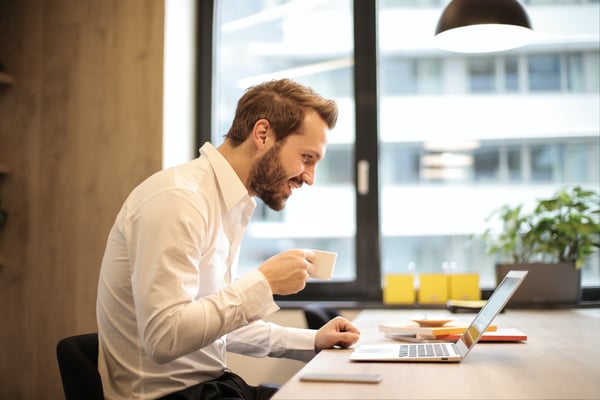 Building a Remote Team
1. Outline your Project's Requirements
It's worth noting that building a remote team depends on the project you want to work on. Whether it's web design, app development or data analytics, projects with different requirements, length and complexity will naturally attract different talent to your team.
As such, it's good practice to outline your project's plan, length, milestones, deliverables and other details prior to approaching any new talent for recruitment. Writing tools can be utilized to create a better flow, wording, and formatting for your project outline which will allow candidates to quickly determine how fit they are for your needs.
2. Consider the Optimal Roster
Before you approach recruitment in 2020, it's important that you outline your optimal roster and determine what kind of people you need for your remote project. For example, if you aim to develop a new application, you might need a developer, a UI designer, a copywriter, and a project lead such as yourself.
Creating an optimal roster prior to handling any interviews or recruitment will allow you to know exactly what you are looking for in each candidate. Additionally, it will keep you from bloating your team too much or finding out that you are missing a key member once the recruitment process is already over.
3. Settle for a Collaboration Platform
One of the questions remote team collaborators often ask their project leads concerns their choice of remote platform. Specifically, whether or not you've settled for a platform to work through once the team is assembled and put to work.
It's highly recommended that you choose which platform you will utilize for your project's development before the team is formed since they will likely want to start working ASAP. Some of the best choices out there include names such as Trello, Zoom, Asana, and Slack, the choice of which remains entirely up to you and the requirements of the project you're working on.
4. Candidate Assessment Matters
In order to achieve the best results in candidate recruitment, certain assessment and evaluation processes should be created for the benefit of everyone involved. By carefully interviewing and assessing potential candidates for your remote team, you will effectively assemble a cohesive, like-minded, and goal-oriented team of individuals quickly.
That being said, some of the tools at your disposal include recruitment chatbot implementation, as well as online assessments which can be custom-modified to suit your specific needs and expectations. In conjunction with writing tools, you can create very approachable, intuitive, and informative assessment processes to help determine which candidates fit your ideal remote team the most.
5. KPIs and Expectations
Lastly, once your team of individuals is assembled, it's worth noting that they will only be as effective as the project lead assigned to advise them. As such, setting clear expectations, project KPIs, milestones, deadlines and other details before doing any concrete work on the project is more than welcome.
Having a clear goal and the road to get there in front of them will ensure that the remote team has enough motivation to move forward with the work you hired them for. KPIs can also have a positive impact on team productivity since you can introduce small competitive exercises between team members by gauging KPI fulfillment each week and handing out small rewards or signs of gratefulness to different coworkers.
Conclusion: Assess and Reinvent
No matter how experienced you may be or how simple the project is, chances are that there will always be room for improvement once the remote team gets to work. Don't be afraid to change job delegation, KPIs, or reassess milestones or the tools you work with as time goes on.
The goal of remote team collaboration is to achieve a positive outcome through a group of like-minded professionals — not to make a point of who is right and who is wrong. Find common ground with your team members and work to better each other daily — the end product will reflect those efforts perfectly.
Image source: https://www.pexels.com/photo/woman-in-black-tank-top-sitting-on-blue-sofa-chair-3861961/
https://www.pexels.com/photo/man-holding-teacup-infront-of-laptop-on-top-of-table-inside-the-room-925786/
About the Author:
Nicole is a professional online Content Writer, Editor, and contributor to Best Essay Education writing service. Her portfolio consists of writing studies, essays and articles on industry topics to grant readers across the world the ability to stay informed on current trends. In her spare time, Nicole enjoys watching movies and spending time in nature.