The recruitment experience for candidates, hiring managers, and recruiters themselves is evolving at a very fast pace, like any other field. Technology is empowering a new set of recruiters who are strategic, tech-savvy and vigilantly on a look out for the right candidates for various roles.
There are a host of hiring trends and skills that are paving way for better hiring as the years go by. 2020 appears to bear witness to these changes in the way HR teams will work in and among themselves along with other stakeholders.
Here are my TOP 8 Recruiting Trends that you should keep in mind while hiring in 2020.
Global 8 Hiring Trends to jump-start your hiring in 2020
TREND #1: AI - Growing Faster Than Ever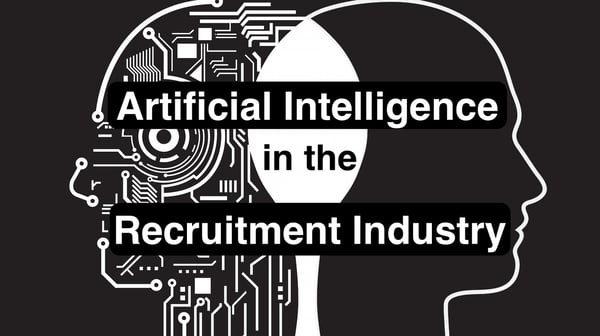 In recent years, we've all been witness to the shift towards automation in each and every function in a business model. When we talk about HR, most of its departments are already heavily reliant on softwares and vendors for recruitment from sourcing to screening (now with the help of AI recruitment chatbots, the sourcing and screening processes have been a blessing) and creating a warm pool of candidates to onboarding. This trend is expected to become more common and widely accepted in 2020.
Recruitment AI is majorly dependent on people analytics and machine learning meaning that menial tasks will see a shift from manual to machine this year. Resumes and cover letters are already becoming mere pieces of paper that are not considered a reliable source of a candidate's abilities.
Attendance, salary slips, social recruiting, etc are already being majorly taken care of by softwares and tools. But the AI of 2020 will also be predictive for businesses to become more efficient, along with collating data across search engines, ATS's etc.
Automation will re-shape traditional job roles. McKinsey estimates that 25-46% of current work activities in Australia could be automated by 2030.
Not saying that automation and AI will take over the recruitment function completely, as many today speculate. Human intervention will still be required for these tools to function at top efficiency. Automation systems will have to be monitored and adjusted, instead of being left to function on their own.
TREND #2: Just Remote & Automate the Process!
One of the major pain points for recruiters, TA heads, and HR Managers that doesn't seem to leave them is the Time to Hire. It not only affects ones quality of hire, but also the costs the company with every delay.
But with many enterprises now adopting pre-recruitment online assessments as one way to not just bring down their time to hire, but also streamline interviews, this problem seems to be in check. That, coupled with online proctored video interviews have been replacing face-to-face interviews. This way the candidates also don't have to travel far for interviews and can give them in the comfort of their homes.
Along with making the process remote, Chatbots are becoming a more common way of sourcing candidates. Employers have Chatbots on their career pages to answer any questions and queries related to a specific role or vacancy in the organization. This helps them save time by not having to answer repetitive questions and only get applications of candidates who qualify basic standards.
A new HR Tech category called Instahiring combines these two techniques with a new emerging one- automation of routine recruiting tasks, enabling anytime-anywhere screening, and capturing & reusing data across the hiring process. This is also called the RAR method - Remote, Automate, & Reuse. Here's how it's done: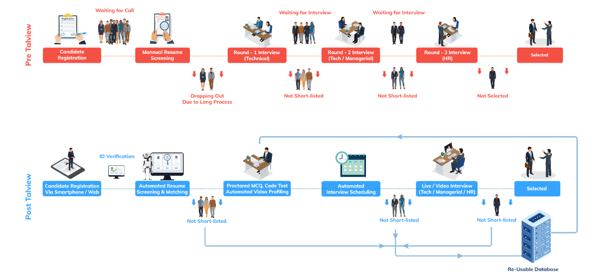 Instahiring is a step that is helping practitioners to not waste their time on repetitive tasks. It helps solve many challenges of recruitment by providing a virtual solution to hiring which is fast and doesn't let you compromise on quality. With Instahiring, you can welcome the future of recruitment!!
TREND #3: Embracing Remote Work with Gig Economy & Gen Z Hiring
There's been a 78% increase in LinkedIn job posts advertising flexible work arrangements – source: Remote year
We no longer live in a time when everybody would come to work at the same, fixed time, finish the particular 9-5 job and leave at the same time. This is the era where offices provide flexi timing, no set number of working hours, work from homes or remote work. Thank the Gen Y and Gen Z, occupying a heavy percentage of the workspace, for this shift.
Since 2005, remote work has increased by 140% and by 2025, remote teams will rival traditional office spaces, according to Global Workplace Analytics.
Also termed as the Gig Economy, employees now also prefer to work in organizations with flexible work from home policies. In fact, we can see in 2020 that organizations with no or very limited capacity for remote work will have to give in to this shift.
Apart from that, we will also see an increase in organizations having remote teams spread across the globe. With so many companies hiring remote employees and many employees being spread across different time zones, it will become essential for HR to find the right tools to track remote employees' work and progress.
TREND #4: Collaboration/Communication Tools for Remote Teams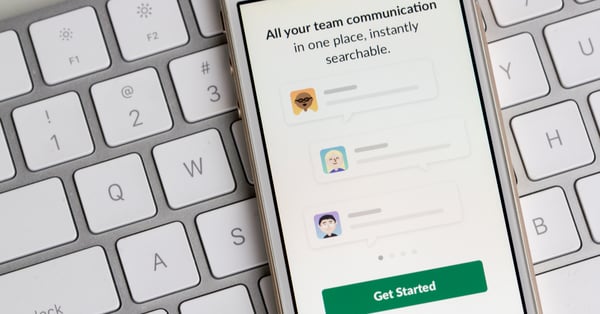 Speaking of managing remote teams and their work progress, there's also a shift from traditional emails for work related communication. Apart from having PPTs and video recordings, we see a growing importance of collaboration channels and tools like Slack, Microsoft Teams, Google Hangouts, Zoom, etc.
Talview is an example of an organization where its teams are spread across various time zones. These tools are a blessing that enable working together seamlessly in spite of the time difference, across devices. Apart from using collaboration tools, how Talview makes it work is by setting clear expectations, monitoring regular progress on projects, leaving space for clear communication as much as possible, and lastly, trusting the employee to get the work done.
In 2020, you might have to start looking for tools that work best for you.
TREND #5: Hiring for Soft Skills > Hard Skills
In today's world of work, recruiters are looking more for people who can adapt quickly to change. More organizations today realize the importance of hiring people who are more innovative and proactive to take up new roles than people with a limited set of skills.Businesses are changing their definition of what they find resourceful. Hiring for soft skills like the ability to innovate, be agile, communicate, empathize, and collaborate is essentially hiring for success. Niche specializations can often be inflexible.
These few innate soft skills give people a competitive edge over AI and machine learning. These are inherently human skills are skills that machines have not yet mastered. On the other hand, hard skills are the ones that can be automated and are largely susceptible to this change.
TREND #6: People Analytics/Big Data for Employee Insights
Not that HR analytics wasn't already popular, in 2020, more and more organizations will realize that just data-keeping is not the solution. Benefits of people analytics include deep insights into candidate expectations with data-driven metric that will now turn descriptive data into predictive data for better hiring. Driven by advanced technology, these organizations will measure and optimize how their tools and integrations improve time to hire and other recruitment metrics. Confident in their data and able to gain meaningful insights from it, these organizations can model and predict future trends and stay on top of them.
TREND #7: Prioritizing Candidate Experience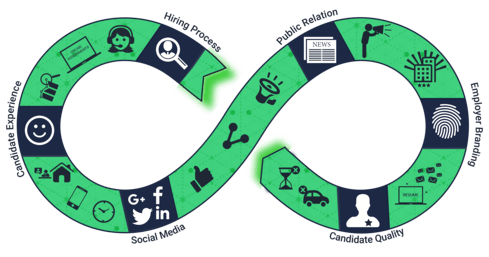 The organizations that attract the best talent are the ones who are keen on creating experiences that turn candidates into employees. Now, more than ever, the focus of organizations is to create a competitive and perfect candidate experience for candidates who are applying for various roles in their company. Even before they join, these prospective candidates get an essence of organization values by the way they are treated during the hiring process; right from interview scheduling to onboarding. For their own benefit, mature companies realize the value of a good candidate experience and ensure its smooth-sailing.
Even if the person isn't hired, if the experience is great, they will definitely tell others. This is a very effective way to create brand name with the help of word of mouth.
TREND #8: Work Culture is a Priority!
What comes after a good candidate experience is employee engagement. Employees and applicants will also be more focused on company culture this year.
Employee engagement is anyway circling the corporates and this new trend in recruitment is definitely going to continue through 2020.
There will be more team building and CSR activities, and giving back to the community, so that employees and companies can feel more connected to their work, to each other and to the world around them.
Conclusion
While some of the latest trends in recruitment highlighted above already exist and have been in the picture for a while now, some of them will help transform recruitment process for others. Not forgetting that these trends need planning and discussion beforehand. So get ready to see and adopt major shifts in talent acquisition in 2020.