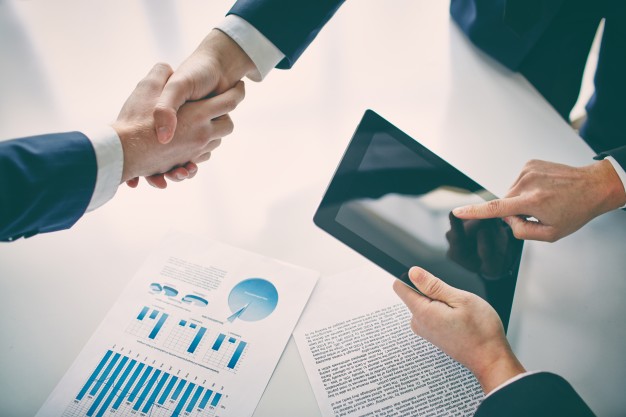 Talview, leading Online Assessment, Video Interviewing and Coding Test Platform, announced a partnership with

iCIMS

, a leading provider of innovative Software-as-a-Service (SaaS) talent

acquisition

solutions

.


Talview's suite of talent assessment tools, which includes cutting edge video interviewing, technical and coding tests, and simulations for testing candidate skill on various computer based applications will now be available for iCIMS customers to use from within its application. Talview's assessments are also equipped with its Cognitive Proctoring capabilities which helps companies ensure the authenticity of the test taker and prevents them from cheating.

"Talview partnership with iCIMS allows us to continue leveraging our platform to provide a cognitive, secure and non-logistic driven online assessment environment to a much wider audience", said Sanjoe Tom Jose, CEO at Talview. "As a preferred partner, Talview and iCIMS will be able to create a better online assessment experience for candidates and help our customers have a seamless experience using the tools."

"Talview is the only digital recruiting solution integrated with iCIMS that allows you to conduct cutting-edge video interviews including Live or Asycnchronous Interviews, technical and coding tests, simulations and predictive analytics" Sanjoe added.

"We've entered a new era of recruiting. Social, mobile, and video can now play a key role in any organization's talent acquisition strategies. Using video in the interviewing process allows organizations to quickly identify soft skills and save time and money," says iCIMS Chief Executive Officer Colin Day. "We're thrilled to welcome Talview into our growing partner ecosystem. As the job markets continues to heat up, talent acquisition remains a top priority for today's executives; we're proud to offer a robust solution backed by a solid network of partners that helps organizations find, attract, screen, and onboard best-fit talent."

Additional information about the Talview integration with iCIMS can be accessed at: https://marketplace.icims.com/apps/121071#!overview.

About Talview

Talview is a leading assessment technology solution provider which leverages NLP, Machine Learning, Video Analytics to help organizations build better teams, faster. Talview as an innovative, nimble organization is in pursuit of disrupting the global assessment industry and to bring in efficiency through the use of latest technologies. Talview's clientele include many of the Fortune 500 and it has served clients across 102 countries. Talview was founded in 2012 and has offices in the US, Singapore and India. To learn more about how Talview can help your organization, visit https://www.talview.com or view a free online demo of the Talview Platform.

About iCIMS

iCIMS, a leading provider of innovative Software-as-a-Service (SaaS) talent acquisition solutions, is an Inc. 500 and Software Satisfaction honoree focused on helping businesses win the war for top talent through the implementation of easy-to-use, scalable solutions that are backed by award-winning customer service. iCIMS' Talent Platform, the industry's premier candidate management solution, enables organizations to leverage mobile, social, and video technologies to manage their entire talent acquisition lifecycle from building talent pools, to recruiting, to onboarding all within a single web-based application. With more than 2,700 clients worldwide, iCIMS is one of the largest and fastest-growing talent acquisition system providers with offices in North America, UK, and China.

To learn more about how iCIMS, visit http://www.icims.com.
Are you an iCIMS Customer?
Learn how Talview can easily integrate into your workflow.