Introducing Watermark and Environment Check features on the Talview Candidate App along with UI enhancements. Also, Talview Secure Browser is now available on Mac.
Dear Candidates, We Heard You!
Switching between screens while giving a test can be nerve-wracking and at times, lead to disruption in the examinations. We heard your concerns and have now updated our UI.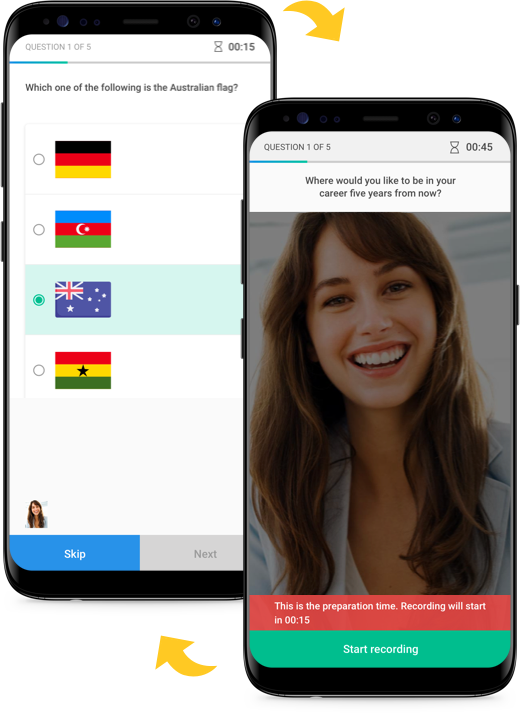 With the new update, candidates can view questions and answer space on the same screen without having to switch between multiple screens. No more tapping on screens to see the question! Not just that! We've also added a question progress bar that you can take a quick glance at, to keep track of your progress.
Watermark and Environment

Check

Now on Talview Candidate Mobile App
Maintaining sanctity in online exams is a challenging task. While we have had pre-assessment authentication checks on the web for a while, we have now gone an extra step and made all the checks available on our mobile platform! Candidates can now take all the authentication checks including ID Capture, photo capture, and the 360° environment check through their mobile devices!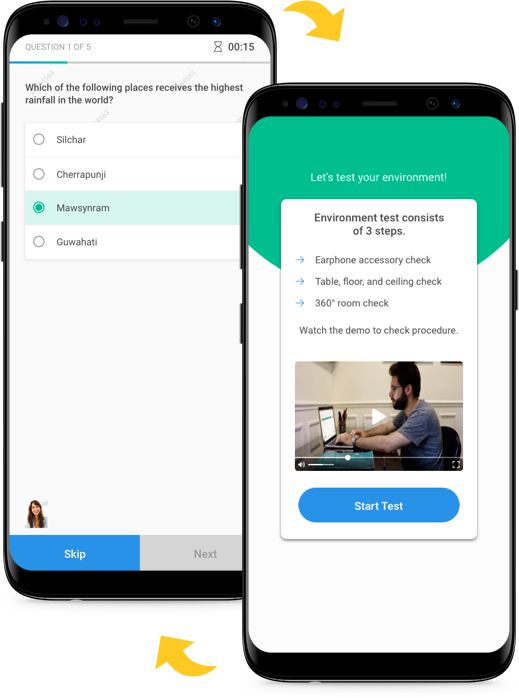 While the above proctoring steps ensure no breach of rules, the watermark feature we've now added on the mobile app prevents any chances of question paper theft!
One App Multiple

A

ssessment Formats
At Talview, we believe in giving a wholesome experience to candidates, to make them confident and comfortable while giving online tests and interviews. While we supported third-party assessments and multimedia questions on our web platform, we're now making them available on the mobile app as well. Candidates can attend third-party assessments such as IKM, Psymetrics, etc. on Talview Candidate Mobile App.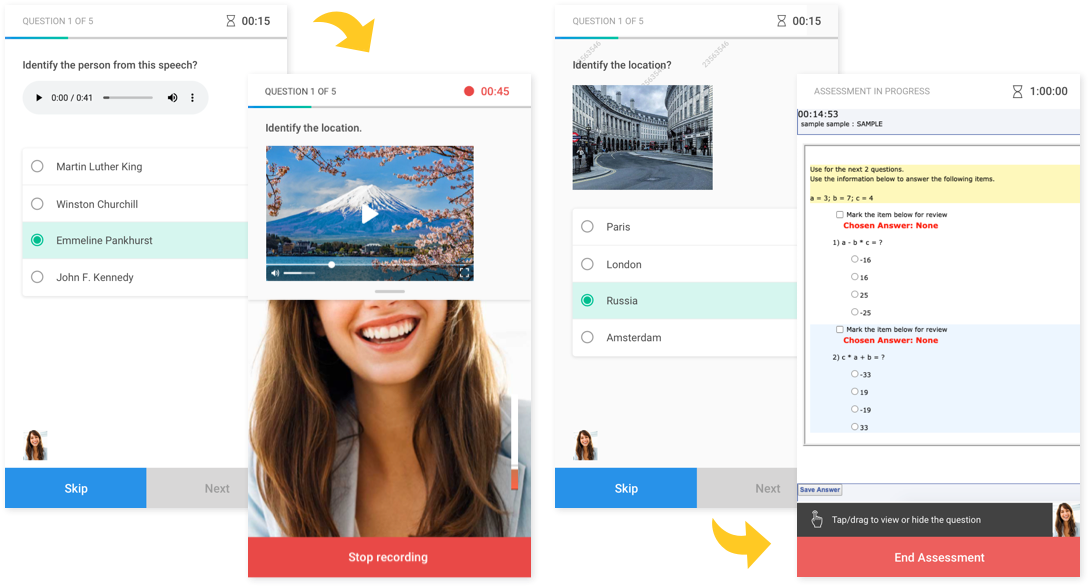 The mobile app now also supports all types of multimedia questions, including audio, video, and image-based questions. The questions can be included in any assessment sections or even the asynchronous interview section.
PS: Along with all the above features, Talview Candidate App is powered with two more languages - Spanish and Portuguese. Candidates can now use the app in English, Italian, Romanian, Spanish and Portuguese languages.
Talview Secure Browser Is Now on MAC!
Your high-stakes exams are fully secure on the Talview platform with an effective combination of Talview Secure Browser and Talview proctoring tool. Talview Secure Browser, which was previously available on Windows laptop/desktop, is now available on MacBook and iMac. A double-check for secure high stake exams.

With the Talview Secure Browser, you can
Freeze candidates' screen
Disable shortcuts
Block screen recording
Disable switching of apps
This is just the beginning - there are so many more new features we'd like to walk you through.
To know more, get in touch with us at us@talview.com