Remotely proctored exams are increasingly sought after by organizations, schools and universities worldwide to ensure feasibility and security while enhancing test-takers' and educators' convenience and experience. We've got some great news for you!
Proctor your web-based assessments even on iOS devices
If you are using a web-based assessment platform and are not sure how to proctor it on the iPad and iPhone, our app is the solution. Talview Proview Proctoring provides a 100% support to any third-party assessment tool!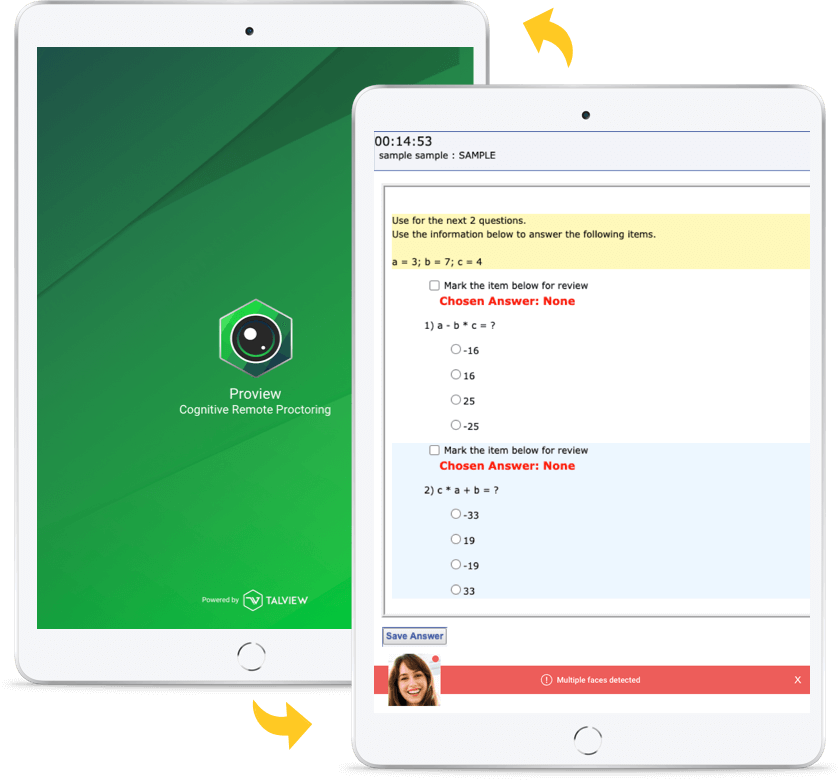 Candidates can download the Talview Proview Proctoring app from the App Store and attend the assessment securely while our solution integrates with the assessment tool seamlessly.
There's more great news!
Enhance your assessments with Talview Exam Plus
Talview Exam Plus is our easy to use enterprise-grade enhanced examination platform that helps you deliver safe and secure exams faster.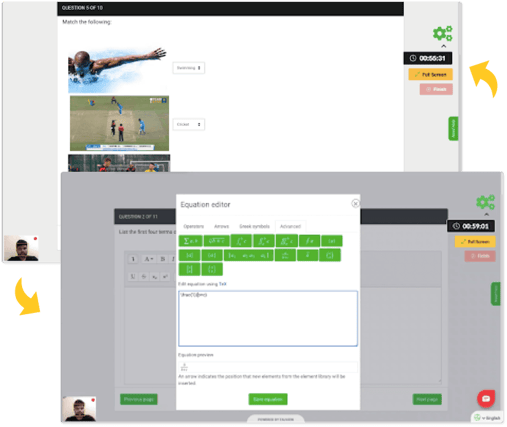 You can now access 18+ exam formats, author content, proctor exams, get customized reports, and do a lot more, all in one place!
Re-imagine the test-taking experience! Know more here.
Your app + Talview Proview Proctoring =
A safe and secure testing environment for you!
Proctoring on Android devices just got easier! If you are curious about proctoring on your Android app, look no further! Talview Proview Proctoring, integrates with any assessment platform seamlessly to provide an easier than ever proctoring experience!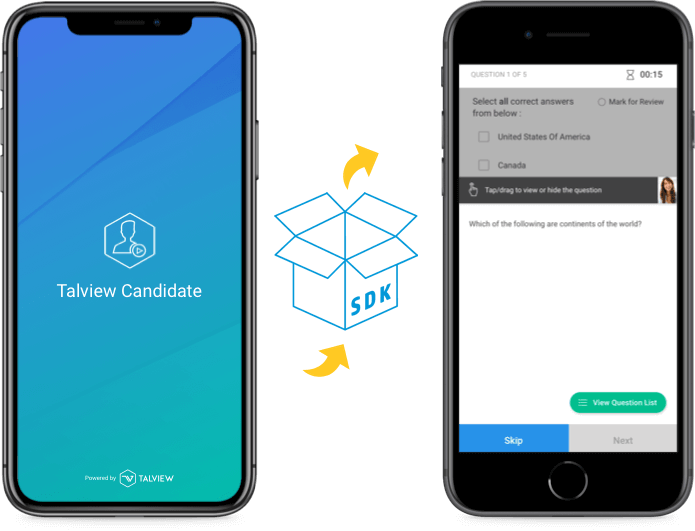 If you are looking for an all-in-one exam solution, talk to our experts today!
Talview Candidate App now available on iPad
Talview Candidate app is the one-step solution for all your Online Assessments and Video Interviewing needs!!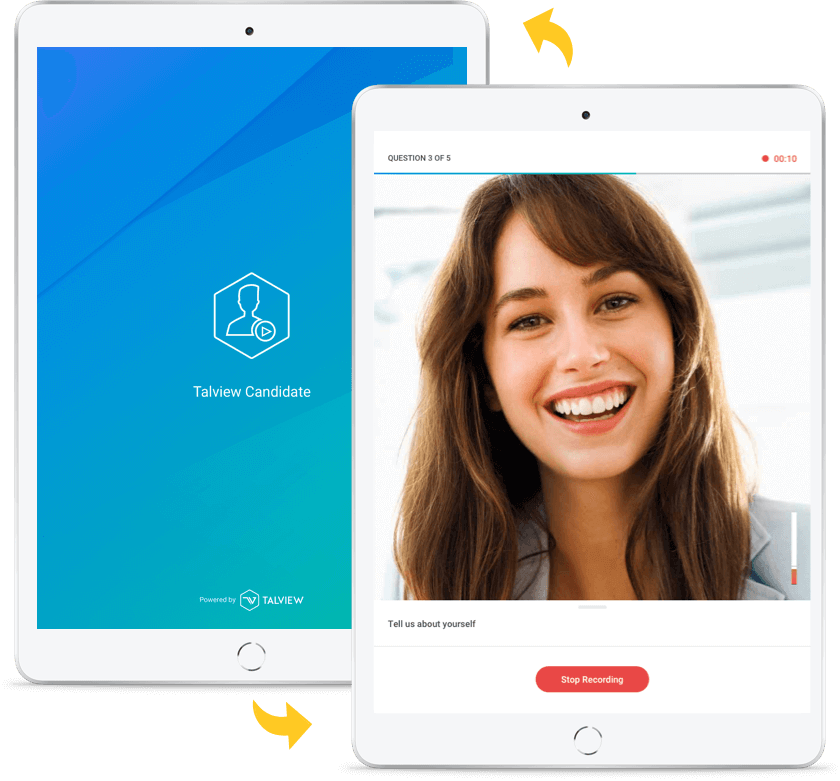 We are now the only assessment platform and remote proctoring tech provider specializing in proctoring across all iOS devices. The candidates can now take up assessments on the device of their choice - be it an iPhone or an iPad, we got it all covered!
Use our proctoring solution on any of your devices for a seamless experience. Proctor on your own exam platform or our all in one exam solution, it's a quick and easy integration now!
This is just a beginning - there are so many more new features we'd like to walk you through.
To know more, get in touch with us at us@talview.com