Coronavirus has wreaked havoc on businesses across the globe. While some have been forced to downsize their workforces, others are facing a surge in labor demand due to a sudden shift in priorities such as increasing essential workforce and adopting remote work.
This current scenario has also left many potential new hires, who had already been offered a position in a new place, at an impasse. Many companies are downsizing due to limited resources and the uncertainty of the future. In the US alone, 22 million people have filed for unemployment aid until April.
With social distancing, self-isolation, and working-from-home as the new norm, recruiting candidates during and post-COVID-19 has its own challenges. Hence, the steps hiring managers take today to avoid losing out on top talent and strengthen their employer brand will determine the future of many businesses post the COVID-19 pandemic.
With global unemployment at its peak, there are many candidates in the market right now waiting for a new opportunity. Now is a great time for companies to invest and reach out to these candidates who are looking for a job. Not only will the companies lend a hand to those out of work, but they might also discover a few hidden gems.
Recruitment firm Robert Walters told People Matters that hiring activity for fields such as HR and finance have remained stable through the pandemic. Even postings for tech jobs shot up month-on-month between February and March 2020 in many tech hubs such as California and Texas.
"Technology hiring continues to demonstrate high levels of demand and a shortage of good quality talent in the market" - Robert Walters.
Here's a list of tech companies hiring right now.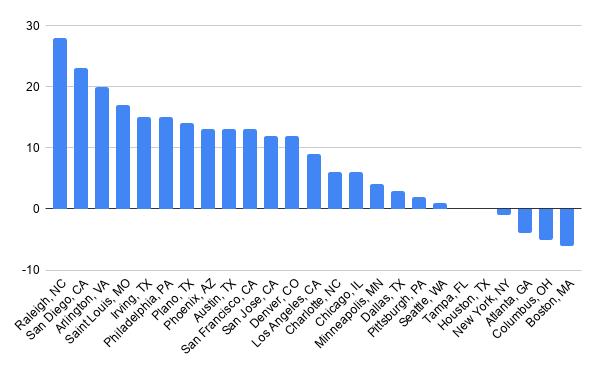 Area-wise % of job postings from February to March 2020 in the US
Source: Dice
Furthermore, this is the decade of remote work. Giving due credit to the rise of the gig economy that eased the world out of the belief that work is only for 9-5 office spaces. But suddenly, a major part of humanity is forced to work from home due to coronavirus, social distancing, and lockdowns.
Where the initial reaction to it was tough, a study by Owl Labs confirmed that full-time remote workers reported being happy in their jobs 22% more than workers who have never worked remotely.
Not only that, remote workers also reported working over 40 hours per week, 43% more than non-remote workers due to increased productivity, less stress, heightened focus, and a great work-life balance.
Employees are happier working remotely! Candidates and recruiters both are open to experimenting with remote hiring. In short, it is the most convenient way to hire right now.
"Industries need to immediately shift to a heavy reliance on digital for all aspects from recruitment, interview, onboarding, and even termination pay. The use of digital job boards has become more popular." - Jeanniey Mullen, Chief Innovation Officer, DailyPay
Recruitment in the time of COVID: A Unique Opportunity
So how can you find the best candidates even during these challenging times? And, how do you continue your recruitment processes without any major disruption? We provide the answers below:
1. Approaching Active Candidates:
All candidates actively-seeking a new job are at home and have more time right now than ever. These candidates who have been looking for a change are now least cluttered with work, new interviews, or business travel, so you can expect them to participate in your recruitment process almost instantly and even be keener to make adjustments if required.
"Companies need to first let the public know they are still open, still hiring and moving forward. The available candidate pool will gravitate towards those firms who are active in outreach." - Chris Vennitti, president (mid-Atlantic), Addison Group
They would be more willingly available for an interview at any time of their convenience and the chances of them being approached by any competitors right now would be lower.
2. Converting Passive Candidates:
Companies can also try reaching out to passive candidates — people who aren't actively looking out for a new job.

With the increase in layoffs and downsizing across industries, candidates would not mind having an extra job option in hand. If you reach out to potential candidates, and even if they weren't actively searching for a job, they still might consider appearing for your interviews or assessments.
To grab the attention of passive candidates, companies need to upgrade their recruitment marketing strategies to fit the current market, such as having an active social media presence and an excellent employer branding.
By making the right offer, which is a combination of fair compensation with the great work culture could work out well for both you and the candidate, you could get those tough-to-convert passive candidates in no time.
3. Embracing Remote Hiring for Fast & Easy Recruitment:
Employers need to think ahead to continue business operations seamlessly and effectively.
Employers must realize that adopting remote hiring practices is the only way to operate their recruitment processes right now. Companies and their recruiters need to start using online channels and/or dedicated recruitment automation software to source, screen, assess, and interview candidates to stay ahead in the game.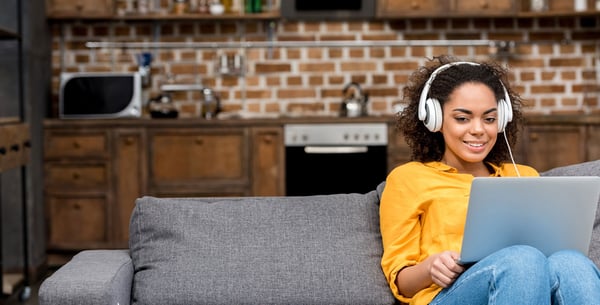 They can start using chatbots to invite and engage potential applicants on their website and social media; use resume screening tools in case the application volume is high; use online proctored assessments such as coding/aptitude/language/MCQs tests to gauge skills and competency levels of the candidates; and use video interviews to select the smartest and culturally-fit candidates.
Here is how you can conduct assessments and interviews remotely:
a) Online Assessments
By now you must have heard about online assessments a lot or must have even used them for a few roles in your organization. With no other option now to hold pen and paper tests, online assessments are proving to be a savior during troubled times.
Here is a comprehensive guide on online assessments for you to get started.
The online assessments that seem to be the perfect recluse for businesses and even education centers today are proctored. These are cheat-proof online assessments that are monitored and made fraudulence-free through various steps and methods.
Be it MCQ tests to check aptitude, long-form essay tests to check the candidates' command over a language, or technical tests to assess coders, you can find an online assessment software for all your needs.
b) Remote Interviews
Once you have shortlisted candidates through a pre-recruitment online assessment, you will have to interview them.
The benefit of having video interviewing tools for job interviews is that they ensure you do exactly that — and without the trouble of cheating, high internet bandwidth requirements, etc.
You can choose to have asynchronous video interviews that let candidates answer a set of pre-recorded questions on video or the newly popular live interviews that give you the feeling of a face-to-face interview and at the same time give you space to ask impromptu questions as well.
Bonus: Here are a few Remote Hiring Resources put together by Talview to help you seamlessly navigate through remote hiring. It consists of videos, infographics, and informational blogs all to get you started with remote hiring.
4. Riding the Shift in Priorities:
With such a massive shift in the way we work and perceive work now, it's not surprising that businesses are now starting to recognize certain skills as more important than others. Where these skills were earlier deemed "good-to-have", are now seen as "essential".
For example, time management and consciousness, tech-savviness, excellent written and verbal communication, self-motivation and drive, and data organization are just a few of the "hot" skills that every employer is looking for right now.
The good news? You can use online software to get behavioral insights for candidates and gauge their soft skills.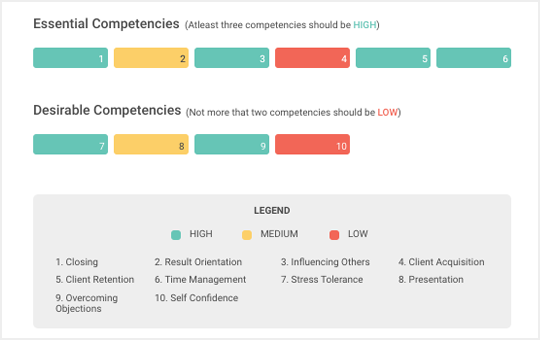 Talview's Behavioral Insights
5. Achieving a Better Candidate Experience:
Remote or digital hiring is the way forward, given the current situation. It's not only the best way to navigate through tough times but also probably a bigger contributor to providing an excellent candidate experience.
Think of remote hiring as hurling a cab to go somewhere within minutes or ordering in food whenever you feel hungry. Remote hiring is as easy and quick as that. It enables you to hire much faster as compared to hiring manually.
Like mentioned earlier, online proctored assessments can help you take assessments from anywhere within minutes and get automated reports on demand. Video interviews can be taken anytime-anywhere with just the tap of a finger.
You can even onboard new employees by simply giving them digital resources through any LMS or videos and reading material that your company has compiled for this purpose.
Once you start saving time with each hire like this, your cost per hire comes down automatically. Not just that, the quality of hire also improves due to standardization of the kind of employees being hired for the same role, hence, reducing the chances of bad hires.
Learn about the cost of having a slow hiring process here.
Embracing change and adopting the right methods and tools to start hiring remotely leaves an impression of you being a mobile-first and digitally-savvy company on millennials and Gen Z workers and gives them the incentive to come and work with you.
"80–90% of talent say a positive or negative candidate experience can change their minds about a role or company" - Recruiting Brief
With technology, it doesn't take long to spread the word about anything. Online reviews are a big part of the candidate journey and bad reviews affect a company's image and recruiting ability in the long run.
If candidate experience is not one of your top priorities, it would negatively impact your employer brand and hold back top candidates from joining your company.
Linkedin's Ultimate List of Employer Brand Statistics claims that there is a 28% reduction in the organization's turnover once candidates shift focus on employer branding.
Hence, tech-savviness is not just a skill that employers look for in potential employees, but something that stands apart for employees from other employers and you.
Therefore, having a shorter and more efficient hiring process will lead to a happy candidate experience and, in turn, help enhance your brand image as an employer.
In Summation
If COVID-19 has taught us anything, it is that we always have to be prepared for the worst. Uncertainty is a part of life and business. But it is how you think fast and adapt to stay on top that will ultimately help your business remain unharmed.
To learn more about remote hiring tools and practices, you can talk to one of Talview's experts.