---
Hiring is a significant business decision. We all know that. But how do you innovate and hire in a remote-ready world? How do you ensure your candidates have a great experience while your recruiters hire faster and better? We can help!
We have come up with a comprehensive blog series, Hiring with Talview, that tells you how you can leverage Talview's AI-powered HRTech platform to hire at the speed of your best candidate! This blog post is part one of the five-part series that is sure to help you get to speed with all that Talview has to offer. Hop on!
---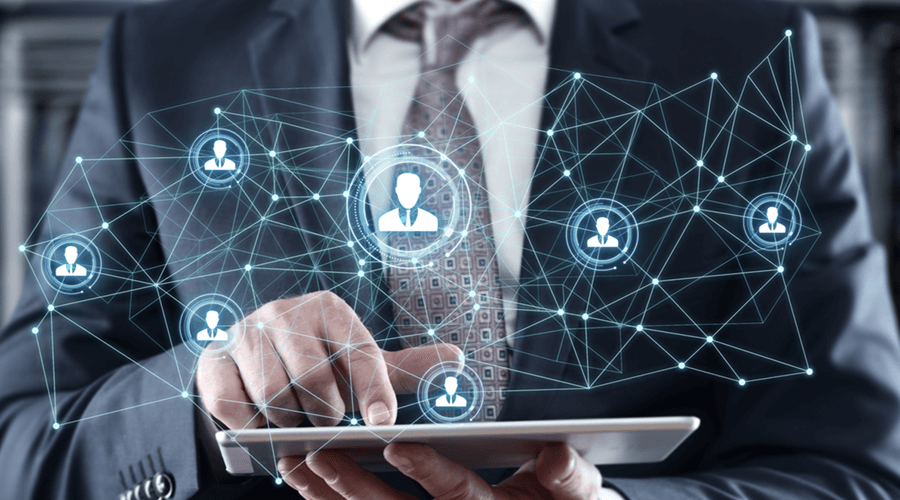 Screening - The dreaded task
Screening is possibly the most time-consuming part of the hiring process. On average, a single job posting receives at least 250 resumes from potential candidates. Imagine going through hundreds of resumes to arrive at the top 10-20, who then go for the next round of hiring! It's a nightmare, and just the beginning of it!
How can one expect the recruiter to ensure every candidate has a pleasant experience when they are neck-deep in chaos? Research suggests that 48% of applicants say the pre-employment screening experience affects how favorably they view a potential employer. Boom!
What can organizations do to make sure both the recruiter and the candidate have a great experience during the hiring process? Well, here's where HR Technology platforms come into play. Leveraging innovative technologies ensures that the recruiters don't have to fret about the time-consuming, mundane tasks, and can instead work on building meaningful relationships and conversations with the candidates.
At Talview, we specialize in creating innovative products that help streamline the hiring process. Let's have a look at the top features we offer to simplify the screening process and reducing the hiring lag.
Screening with Talview
Talview's AI-powered platform allows you to screen your candidates smarter, faster, and better. Some of the key features available on the platform for a quick and friendly screening process include:
Intuitive Conversational Chatbot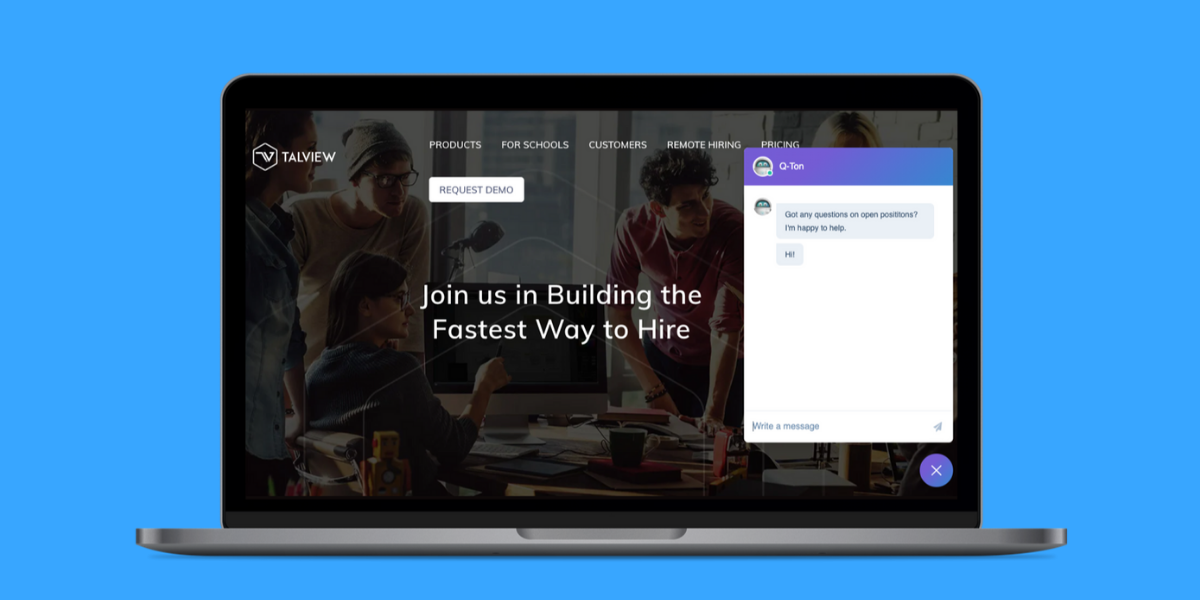 A recruitment chatbot is a software application designed to mimic human conversational abilities during the recruiting process. A recent study by Allegis suggests that two out of three candidates are comfortable interacting with a chatbot.
Also known as Talbot, our in-house AI-led assistant does a lot more than just answering basic queries. It supports candidates screening, resume matching, interview scheduling, job role suggesting, HR FAQ's, and so much more, round the clock!
All of this information can be collected in real time simultaneously from thousands of candidates and then be fed into your ATS or sent directly to a recruiter to follow up. Additionally, it can automate many complex recruiting and HR workflows through various modes of communication including SMS, WhatsApp, Facebook, web, email, etc.
Industry estimates predict a chatbot can automate up to 80% of top-of-funnel recruiting activities.
You can learn more about our smart Chatbot here: Talbot, the Recruitment Chatbot
Customizable JobCart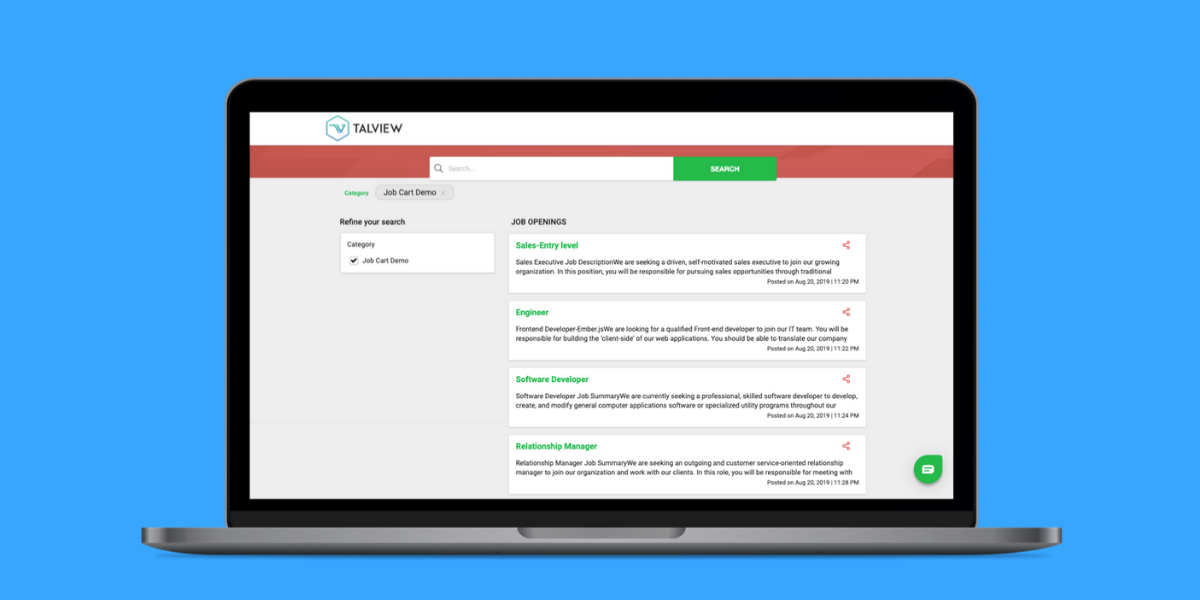 A "Career Page" reduces your complex way of hiring and makes it much easier for you to showcase your job requirements on your website. However, with the number of right and wrong applicants clicking the "Submit" button on your page, it can get overwhelming to screen the submissions. Enter JobCart, a career page built by Talview exclusively for you, where you can host all the jobs available at your organization. Candidates can search, filter and sort job openings from a simple and intuitive portal.
What's more? The candidates will be able to attend proctored assessments directly from the JobCart careers page! How cool is that? All it takes is a few easy clicks to register and attend the assessments from anywhere, at anytime!
Statistics show that career pages account for 94.1% more hires now than they did 4 years ago!
AI-enabled Resume Parsing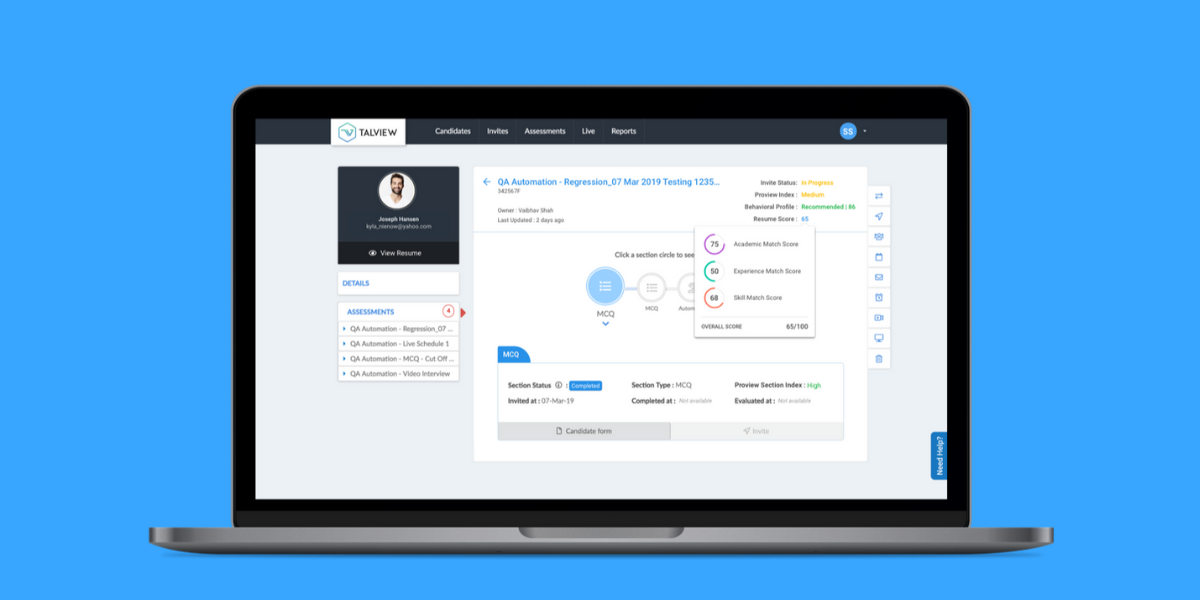 Resume statistics show it takes recruiters just six seconds to decide whether a candidate will go to the next round or not. With hundreds of resumes to go through for a single job post, this seems like an easy way out. But, in the process, what if you end up losing a great candidate? Well, that's where our AI-enabled resume parsing technique ups the game! It is not your plain vanilla CV parsing tool. It uses the emerging technology of artificial intelligence and machine learning!
Trained with over 20 million diverse profiles, our AI algorithm helps to screen and shortlist resume with the click of a button. It not only screens resumes based on the job description but uses NLP and deep learning to make matching recommendations highly accurate. Only relevant application and competent candidates will be processed further, saving both panel's and candidate's time.
It takes recruiters only six seconds to revise a candidate's resume.
Learn more about our resume parsing feature here: Talview & Skillate for easy resume parsing
Automated Resume Scoring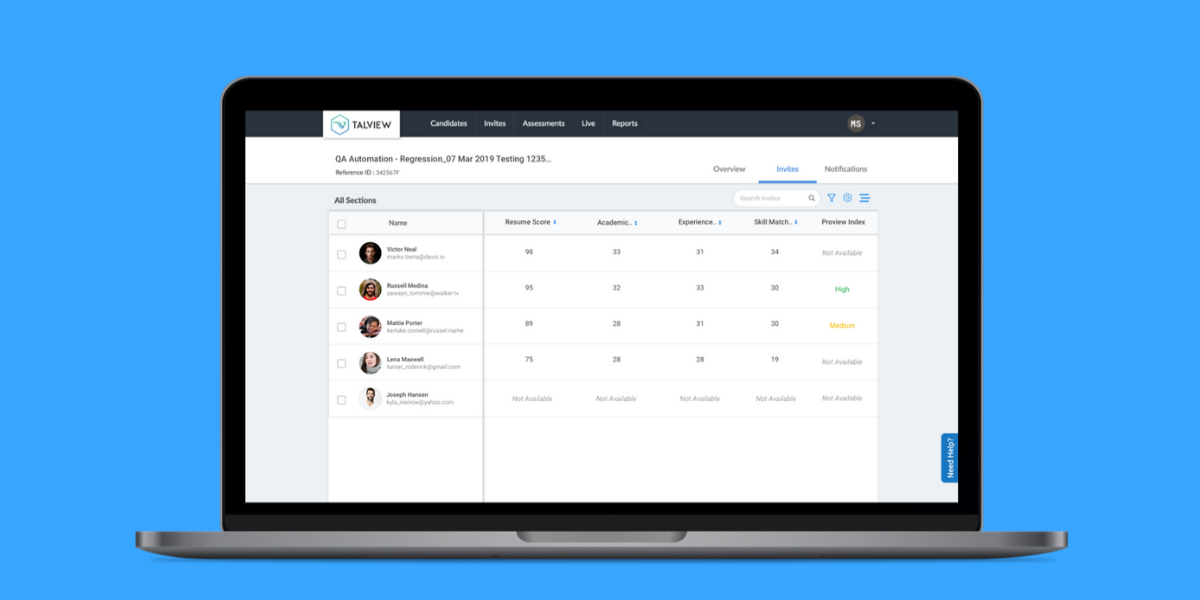 Our platform also offers a way to automatically score and stack rank the resumes. It learns the job qualifications based on its description and learns what good candidates look like based on your historical hiring decisions. It then analyzes your existing resume database to learn which candidates moved on to become successful and unsuccessful employees.
The software then applies the knowledge it learned about employees' experience, skills, and other qualifications to automatically score and rank employees making it easier to schedule interviews and move the candidates ahead in the process. If your system automatically screens, grades, and ranks every single resume you receive, you'll no longer overlook qualified candidates due to time constraints!
52% of TA leaders say the hardest part of recruitment is screening candidates from a large applicant pool!
Learn how to screen resumes like a pro: The Know-How's Of Resume Screening To Screen Better
Talview Behavioral Insights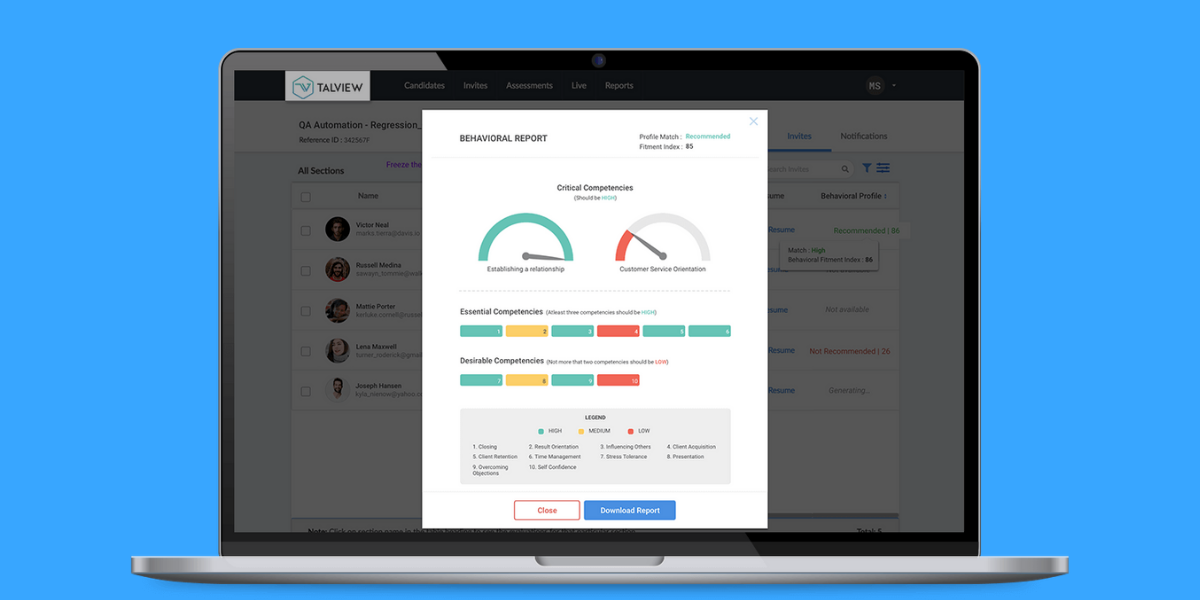 Hire the best fit for your enterprise by understanding your candidate's behavior with Talview Behavioral Insights (TBI). Get accurate automated candidate reports, for an in-depth and fake-resistant view of every candidate. Based on established models such as the Big 5 and intrinsic values, TBI adds AI-powered Natural Language Processing to process data and help you make unbiased hiring decisions 100% of the time.
TBI has various competencies embedded in it which enables auto-calibration of reports to suit your specific competency requirements and even specific teams within your organization. Just select your essential and desirable competencies and Talview does the rest! It's easy to see whether a candidate's behavioral profile matches your organization's DNA or the skills for a specific role.
Reduce interview biases by hiring culturally fit candidates with tailor-made competency reports.
A systematic and fair way to filter job applications can work wonders for both the candidates' experience and the efficacy of your own hiring process. At Talview, our priority lies in giving you the power to do exactly that. If you are interested in knowing more about how we can help you enhance your screening process with our Instahiring platform, reach out to us today!
Stay tuned for the next part of Hiring with Talview!
---
You can learn more about Remote Hiring here. You can also access our free Remote Hiring Starter Kit Course by clicking on the image below.