Hiring is a significant business decision. We all know that. But how do you innovate and hire in a remote-ready world? How do you ensure your candidates have a great experience while your recruiters hire faster and better? We can help!

We have come up with a comprehensive blog series, Hiring with Talview, that tells you how you can leverage Talview's AI-powered HRTech platform to hire at the speed of your best candidate! This blog post is part three of the five-part series that is sure to help you get to speed with all that Talview has to offer. For the previous part, click HERE.
---

Video Interviews — The Future is Here
Hiring has come a long way from being a pen-and-paper process to the advanced AI-powered process that it is now. A prominent part of the entire exercise is interviewing, specifically, video interviewing. Yes! Organizations worldwide have started recognizing the benefits of conducting interviews remotely via video interviewing platforms, and why not?
Video interviews offer various benefits that help organizations hire at the speed of their best candidates. Some of the significant benefits include a faster screening process, reduced time to hire, major savings in time, efforts and resources, and a stellar candidate experience!
However, we see many organizations confuse a video interviewing platform for a video conferencing platform. Are you confused too? This article can help! See why Zoom-ing and Skype-ing is not enough for recruiting!
In this blog, you will learn how you can expedite hiring with Talview's video interviewing platform.
Video Interviews with Talview
Talview, with its futuristic technology and holistic approach, has transformed the video interviewing experience exponentially. Here's what Talview has to offer for a top-notch video interview process:
Automated AI-led Interview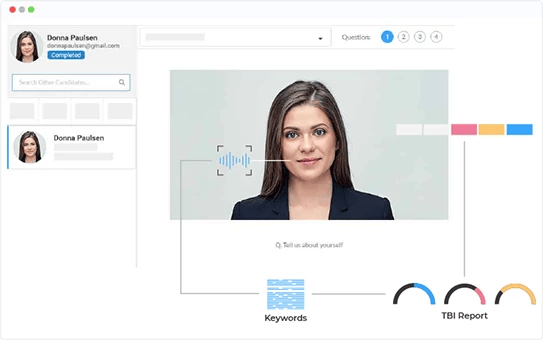 First of all, let's see how automated video interviews work.
Unlike face-to-face interviews, the candidate will be required to answer pre-recorded questions and respond to on-screen prompts. Artificial Intelligence-trained video interviewing technology then analyzes the video.
Together with Talview Behavioral Insights (TBI), you can leverage Natural Language Processing (NLP) and Machine Learning (ML) to gauge emotions, analyze tone, and more. TBI builds a comprehensive, fool-proof behavioral profile of candidates based on the candidate's video responses with the help of experts. The best matches are then shared with the human recruiters along with AI's own notes on individual candidates for the employer to choose the most suitable candidate for the role.
If you find that fascinating, you must read our article on how AI interviewing is redefining the way we hire!
Live Video Interview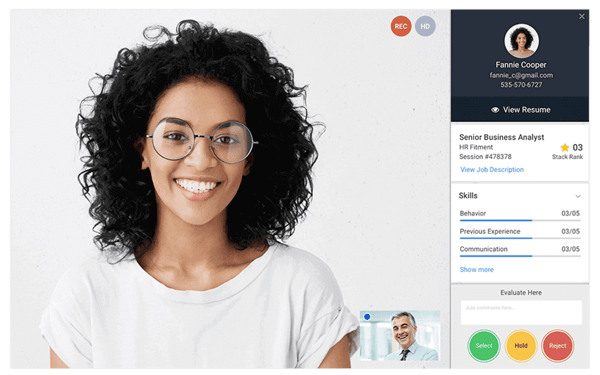 A live video interview is very much like a traditional in-person interview, except it makes way for a faster and more convenient interview experience. Compared to face-to-face interviews, live interviews don't require recruiters and candidates to travel to the meeting location, which can save a lot of time and money for both parties.
Talview Live Interviews lets you interview, watch, and review recordings later to tally feedback across your hiring team. Recruiters can share their feedback about candidates during or after the interview with its customizable built-in evaluation forms. They can note down their comments instantly and share them with the team to pick the right candidate.
You can learn more about how video interviews reduce the recruiters' workload here.
Collaborative Hiring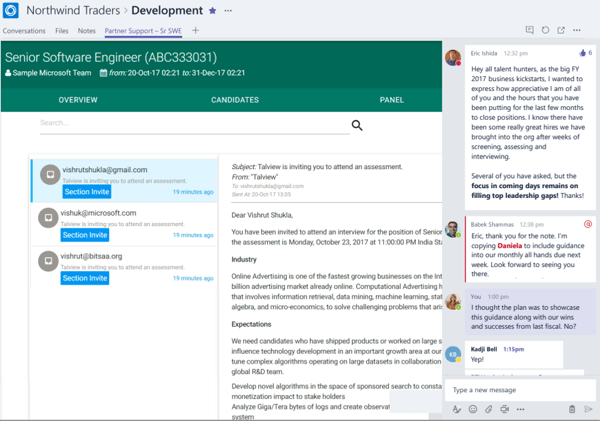 Collaborative hiring is a piece of cake with Talview. With Talview's latest integration with Microsoft Teams, organizations can now democratize candidate selection and reduce the number of screening rounds by getting multiple stakeholders to join the interview at the same time! They can also evaluate candidates on the go and make hiring decisions quicker, together. Talview is the only hiring platform to harness the power of Teams yet.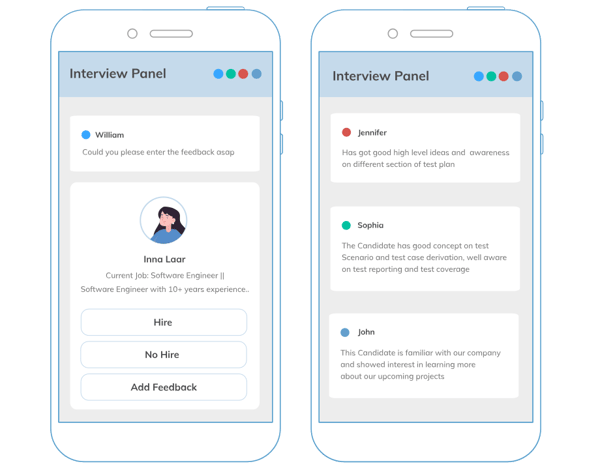 Teams supports "actionable messages" that enable a recipient to input data from an instant message that then immediately flows into Talview and your ATS enabling the recipient of the message to more efficiently update status. This real-time collaboration enables instantaneous communication of status, eliminating lag, and speeding the time to hire.
Here's how you can improve hiring and expand the capabilities of Microsoft Teams with Talview.
Interview Scheduling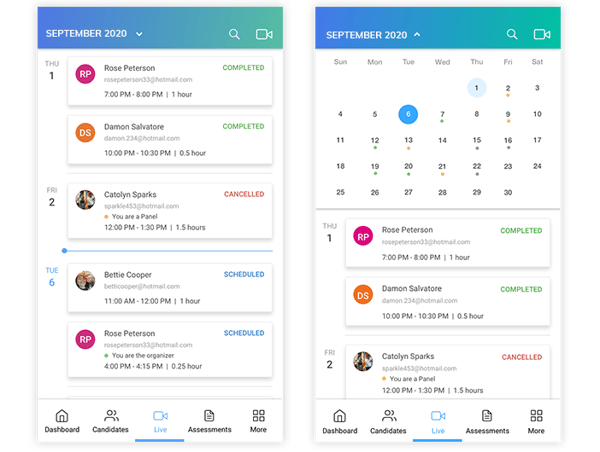 On average, recruiters spend between 1 and 2 hours scheduling a single interview. Talview's solution reduces the need for manual interview scheduling and automates th entire scheduling process so recruiters do not have to waste time scheduling an interview again. This approach has helped customers virtually eliminate candidate no-shows and drop off, so much that the number of candidates who completed interviews improved from 50 percent to 95 percent.
Talview's Interview Scheduling software can integrate with popular calendar management apps such as Office 365, Google, & Outlook Calendars, as well as apps such as Zapier, making it easier for recruiters to schedule interviews. Talview's integration with Calendly helps you schedule an interview considering both candidate and panel's availability.
Here's everything you need to know about interview scheduling software.
In addition to the above features, Talview helps you give a great first impression by letting your candidates attend video interviews on their mobile devices from the convenience of their homes. What's more? You can instantly engage potential hires with your brand through job preview videos, banners, messaging, color themes, and assessments that get them excited about your organization from their first interaction!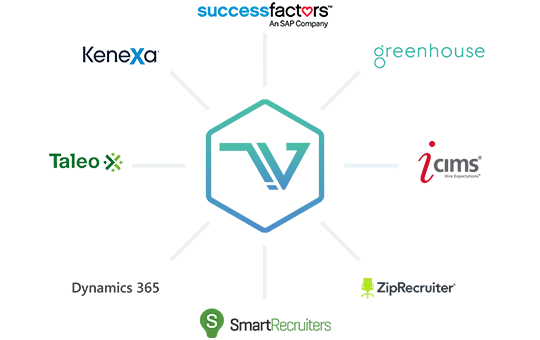 That's not all! Talview integrates with most leading recruiting management systems such as Greenhouse, iCIMS, IBM Kenexa, SmartRecruiters, SuccessFactors, and Taleo, so you can offer a seamless hiring experience to your candidates. It is also coming up with Interview Intelligence feature, that would help coach recruiters on interview etiquette and the right questions to ask to ensure a high quality of hire!
See how Talview helped a global MNC save 67% of its panel time with a 2-member team.
If you want to know more about our futuristic interviews platform, get in touch with our team today!
The following articles will help you understand video interview platforms better:
Stay tuned for the next part of Hiring with Talview!