Hiring is a significant business decision. We all know that. But how do you innovate and hire in a remote-ready world? How do you ensure your candidates have a great experience while your recruiters hire faster and better? We can help!

We have come up with a comprehensive blog series, Hiring with Talview, that tells you how you can leverage Talview's AI-powered HRTech platform to hire at the speed of your best candidate! This blog post is part four of the five-part series that is sure to help you get to speed with all that Talview has to offer. For the previous part, click HERE.
---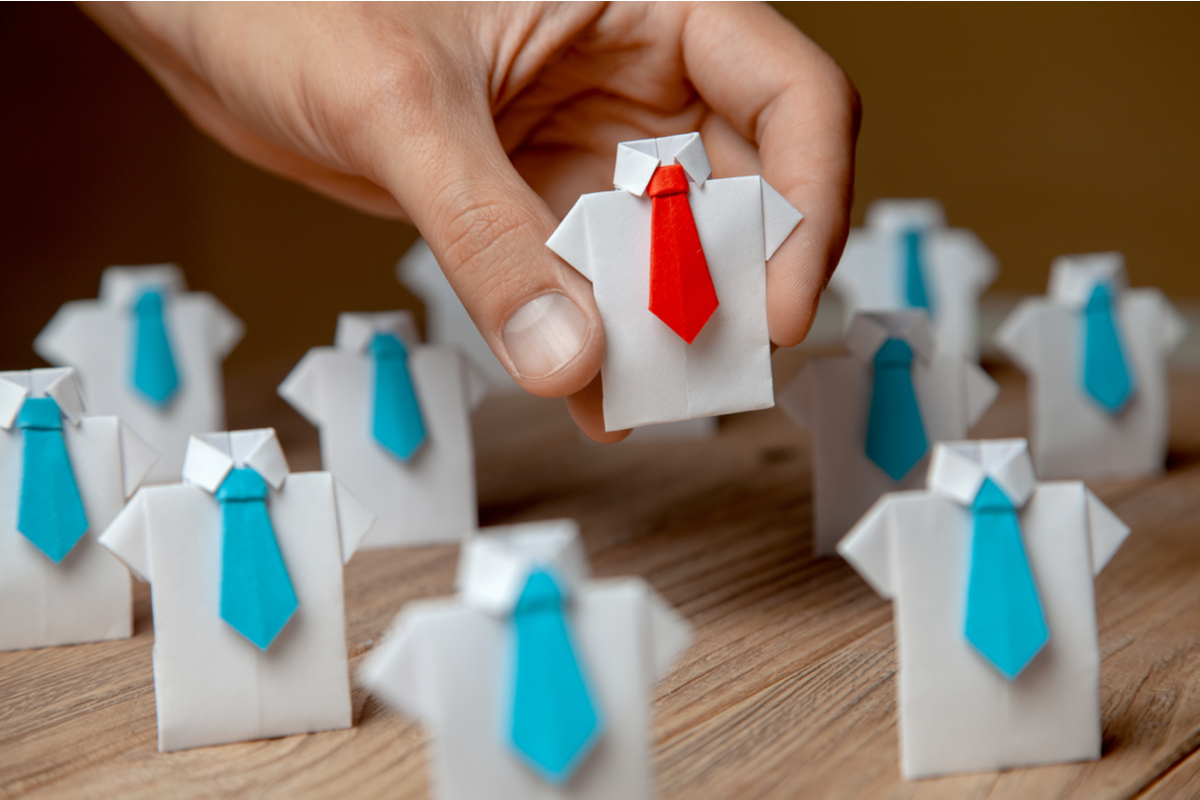 Selection — The Deciding Factor
If the title got you thinking "Isn't selecting and recruiting one and the same?", you are not alone! For decades, people have been using the two interchangeably. However, they are not the same.
While the recruitment process helps attract potential candidates to apply for a vacant position, the selection process involves the conduction of various activities like assessments, interviews, and the like, in order to reject as many candidates as possible to identify the best fit for the position. Therefore, recruitment is often referred to as a positive process while selection is seen as a negative process.
Every single hire a company makes is nothing less than a business investment. A recent survey by the Society of Human Resource Management (SHRM) found that the average cost per hire is just over $4,000. The cost of choosing the wrong person is high but not as bad as losing the right one. And so, companies today are focusing more and more on finding the right fit for the organization. However, that can become quite time-consuming given the plethora of applications each job vacancy receives. This is where AI-powered hiring automation platforms come and up the game.
Let us see what features Talview offers to ensure you don't miss out on the best candidates available in the market while ensuring a fast and friendly hiring process.
Candidate Selection with Talview
Like any other hiring automation solution, Talview also offers assessment and video interviewing solutions to help you hire the right fit. You can read more about them here:
However, unlike the plain vanilla platforms, Talview offers various other futuristic features that make for a holistic hiring experience. The major features available in this respect include:
Behavioral Fitment Scores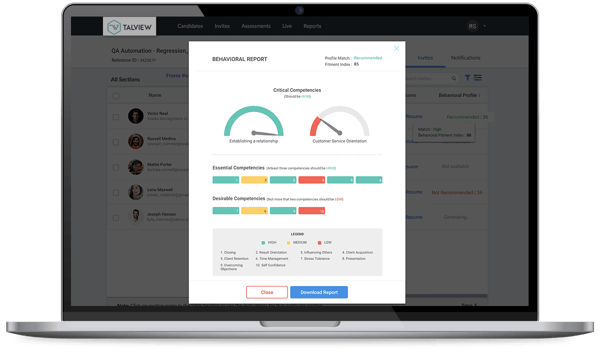 While hiring a candidate, it is important to make sure that the candidate is the right fit in terms of their skill set while also being the right fit in terms of culture and behavior. Behavioral assessments perceive the abilities of the candidate based on various psychological theories that measure different competencies that the roles require.
You can hire the best fit for your enterprise by understanding your candidate's behavior with Talview Behavioral Insights (TBI). Get accurate automated candidate reports, for an in-depth and fake-resistant view of every candidate. Based on established models such as the Big 5 and intrinsic values, TBI uses AI-powered Natural Language Processing to process candidate data and help you make unbiased hiring decisions 100% of the time. It also stack ranks candidates according to their performance in the assessment with regards to the competencies predetermined by the company for a particular role.
TBI has various competencies embedded in it which enables auto-calibration of reports to suit your specific competency requirements and even specific teams within your organization. It enables recruiters to reduce interview biases by auto-selecting suitable candidates purely on the basis of their skills and culture fitment and its tailor-made competency reports. With all details present right in front of you, making a quick selection decision is now a reality!
You can know more about behavioral assessments here.
Collaborative Hiring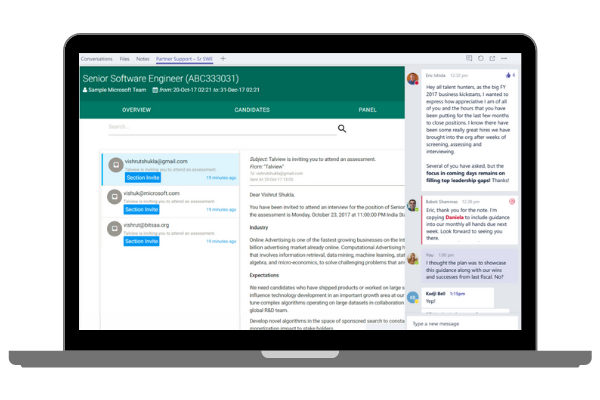 If remote hiring is the future of hiring, then collaborative hiring is its backbone! Collaborative hiring is a team-based hiring method that structures your recruitment process to get colleagues from other parts of your business more involved. It can help better identify the cultural fit in your candidates. With more team members involved in assessing candidates, you're more likely to get a more complete picture of a candidate's fit. Each team member will assess the candidate from their own perception of what it means to be part of your company. No more waiting for multiple stakeholders to make a decision!
Collaborative hiring is a piece of cake with Talview. With Talview's latest integration with Microsoft Teams, organizations can now democratize candidate selection and reduce the number of screening rounds by getting multiple stakeholders to join the interview at the same time! They can also evaluate candidates on the go and make hiring decisions quicker, together. Find out how you can improve hiring and expand the capabilities of Microsoft Teams with Talview here.
Additionally, Talview's integrations with multiple Applicant Tracking Systems (ATS) and tools like Calendly ensure recruiters do not spend a lot of time doing the mundane manual tasks.
Candidate Warmpool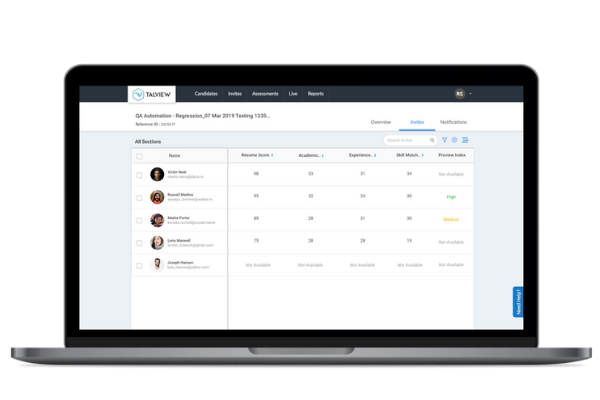 Like mentioned earlier, the selection process is mainly about rejecting the candidates who are not fit for a particular role at a particular point of time. What happens to the candidates that almost made it? Or the ones who would have been perfect for another role which is currently not open? Well, here's where Talview's data reuse feature comes in.
You can engage good candidates you couldn't hire for a present role for future job opportunities in your organization by reusing the data available in Talview's repository. Not only does reusing old data give you a ready warm pool of talent, but it also improves employer branding by letting them know that you remember them. You can pick up right from where you left, have a look at their previous assessment report, and take the conversation from there.
Read more about hiring automation techniques that help you save time and money here.
With a strong and effective selection process, companies can construct a workforce in which every individual aligns perfectly with their organization's goals for success. If you want to know how Talview can help you hire the right talent quicker, get in touch with our team today!
Stay tuned for the next part of Hiring with Talview!