Hiring is a significant business decision. We all know that. But how do you innovate and hire in a remote-ready world? How do you ensure your candidates have a great experience while your recruiters hire faster and better? We can help!

We have come up with a comprehensive blog series, Hiring with Talview, that tells you how you can leverage Talview's AI-powered HR Tech platform to hire at the speed of your best candidate! This blog post is a summary of the five-part series that is sure to help you get to speed with all that Talview has to offer.
---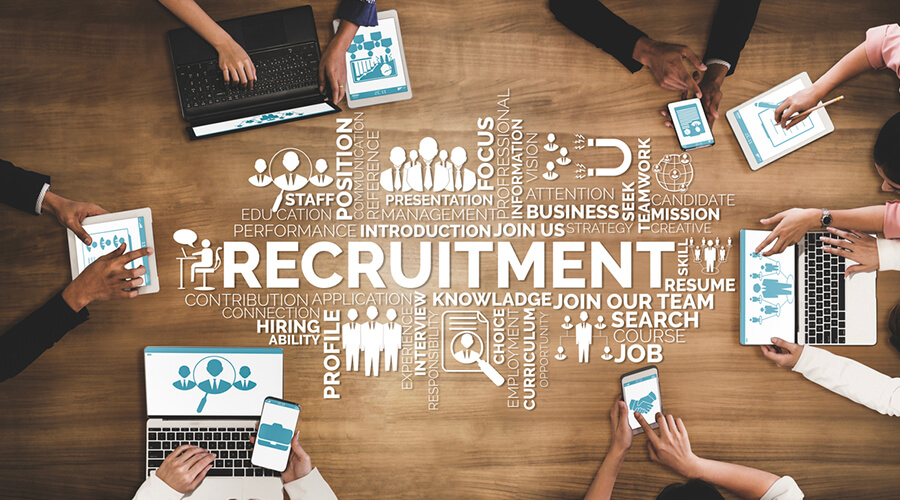 Transform the Way You Hire, with Talview
If you think fast and friendly hiring is easier said than done, you are among thousands of recruiters who are yet to experience the true potential of hiring automation technology. Hiring automation is a category of technology that allows companies to automate recruiting tasks and workflows so they can increase recruiter productivity, accelerate time-to-fill, reduce cost-per-hire, and improve the overall talent profile of their organization.
Talview's AI-powered Instahiring solution is the fastest way to remotely screen, interview, and test top talent. Our chatbot, live and asynchronous video interviewing, assessment, and remote proctoring technology use advanced NLP and AI to empower our clients to select high-quality applicants anytime, anywhere, and administer assessments securely. This blog post tells you how Talview can help you find the solution to all your recruitment woes.
Screening with Talview
Screening is considered the most time-consuming part of the hiring process. It involves skimming through hundreds of resumes and cover letters to find the closest applicant-job-description matches keeping in mind qualifications, experience, skill sets, and projected candidate-organization fit.
Talview's AI-powered platform allows you to screen your candidates smarter, faster, and better. Some of the key features available on the platform for a quick and friendly screening process include an Intuitive Conversational Chatbot, a Customizable JobCart, AI-enabled Resume Parsing, Automated Resume Scoring and Talview Behavioral Insights.
Learn more about how Talview can help you enhance your screening process with its hiring and recruitment platform here.
Assessing with Talview
A research by SHRM shows that efficient talent assessment results in significant increase in productivity, cost savings and decreased attrition. They provide concrete, unbiased results, unlike resumes and interviews that are subjective and can be faked. A well-designed assessment can be standardized for all applicants, and the results of the tests can be used to make an informed decision when hiring.
Talview's test-taking platform allows you to choose between a number of assessment formats such as coding tests, essay tests, typing, behavioral tests, and other skills tests. Additionally, Talview's AI-led platform also ensures you experience a safe and secure testing environment with additional features like remote proctoring, Talview Secure Browser, 360° environment check, AI-enabled authentication, question paper watermarking, and more.
See how Talview's assessments platform gives you the opportunity to reach a larger audience, while also ensuring the tests are fully secure and provide a stellar candidate experience.
Video Interviewing with Talview
The future of interviewing is here! Organizations worldwide have started recognizing the benefits of conducting interviews remotely via video interviewing platforms. Some of the significant benefits include a faster screening process, reduced time to hire, major savings in time, efforts and resources, and a stellar candidate experience!
Talview, with its futuristic technology and holistic approach, has transformed the video interviewing experience exponentially. It has features like automated AI-led interview, live video interview, collaborative hiring, and interview scheduling to provide a wholesome interviewing experience to both the recruiters and the candidates. It is also coming up with Interview Intelligence feature, that would help coach recruiters on interview etiquette and the right questions to ask to ensure a high quality of hire!
Learn more about how Talview's video interviewing platform can help you identify potentials easily here.
Selection with Talview
Selection is usually seen as a negative process, as it involves the conduction of various activities like assessments, interviews, and the like, in order to shortlist as many candidates as possible to identify the best fit for the position. The cost of choosing the wrong person is high but not as bad as losing the right one. And so, companies today are focusing more and more on finding the right fit for the organization.
Like any other hiring automation solution, Talview also offers assessment and video interviewing solutions to help you hire the right fit. However, unlike the other plain vanilla platforms, Talview offers various other features that can help you hire at the speed of your best candidates. These features include automated workflows, fitment scores, a readily available candidate warmpool, seamless integration and data availability across platforms.
See how Talview can help you ensure you don't miss out on the best candidates available in the market while ensuring a fast and friendly hiring process.
High-Volume Recruitment with Talview
High-volume recruitment, also known as mass recruitment, refers to filling positions on a larger scale than normal, in a shorter time frame. It could be as a result of expansion, new opportunities and projects, seasonality, or just rapid growth. High-volume hiring scenarios can be daunting. It is especially true for industries like Retail, ITES, etc. that see a 24/7 hiring process as the demand for great talent is never-ending.
Talview's AI-powered solutions have helped clients in various industries hire in high-volume scenarios without compromising on the quality of hire. Some of the most prominent clients of Talview are from the Retail, ITES, BFSI and Education & Certification industry.
See how a client was able to streamline their recruitment process, screen over 3.2 million candidates, and reduce their time to hire by 55%.
If you want to know how Talview can help you transform the way you hire, talk to our experts today!